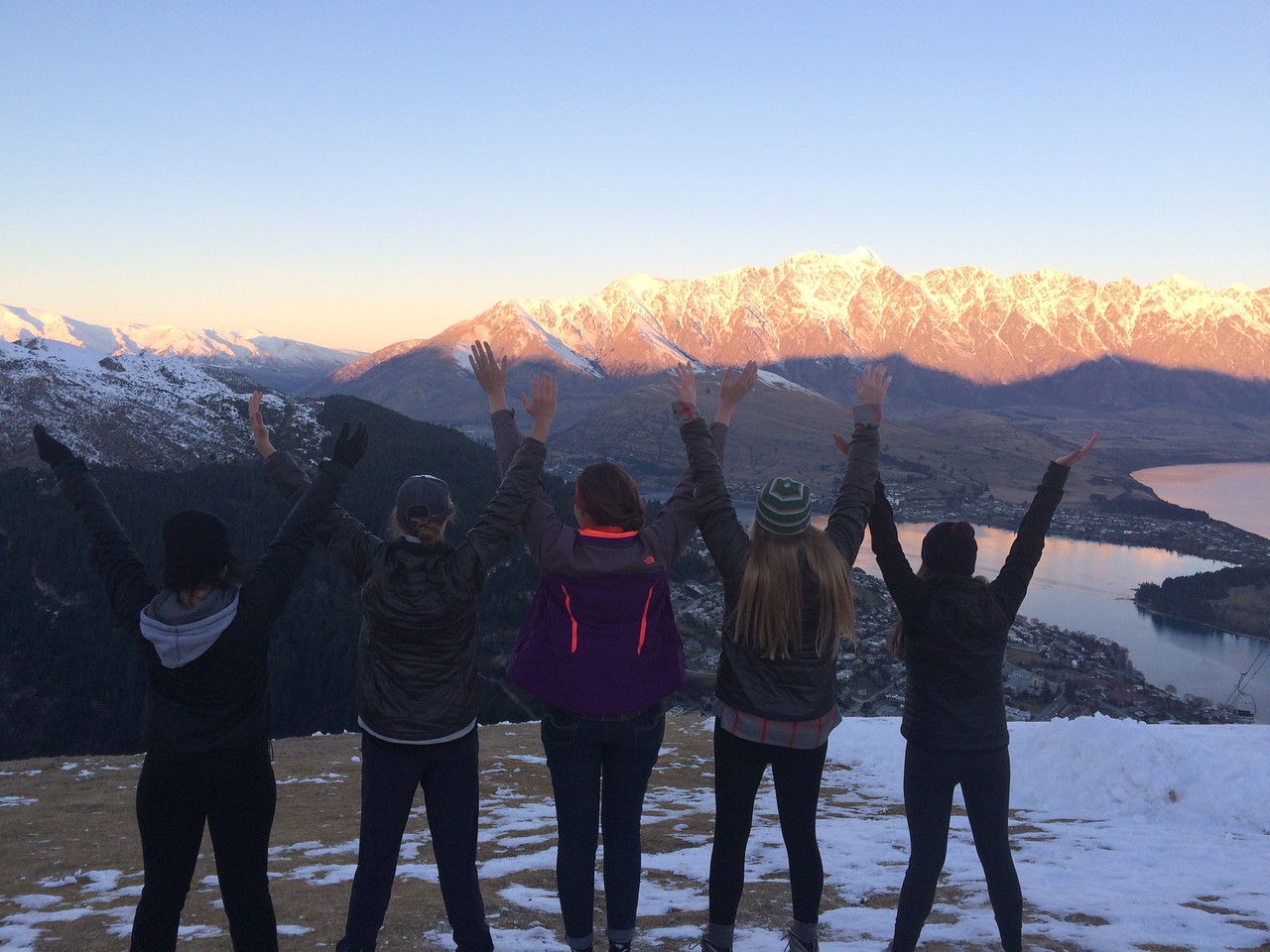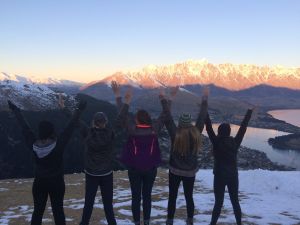 Kia Ora!
"The world is a book, and those who don't travel…read only one page"-Saint Augustine
Tonight is our last night in New Zealand and we've been reminiscing about the memories we've made in this beautiful country.  We have had a fantastic trip thus far filled with amazing experiences and great adventures.  Since our last blog we have visited Tongariro National Park.  Our first stop in the park was at Blue Duck Station, an active farm.  Our driver Lego told us that Blue Duck Station was often a tour group favorite and we quickly learned why.  The drive into Blue Duck Station was 15 km of winding roads, shouldered by hills and valleys.  Upon our arrival, we were greeted by Wendy, the head farm hand at Blue Duck.  She gave us an orientation to the impactful work being done at Blue Duck and told us about the conservation project we would be contributing to the next day.  We went on a tour of the farm and conservation area and learned about the daily life of the conservation team at Blue Duck.  The group was intrigued as Wendy taught us about the conservation team's effort's to protect native species in New Zealand.  One of the most interesting facts was that the only native species of animals to New Zealand are birds.  In recent years, non-native species such as possums, mice, rats, and other rodents have been introduced into the ecosystem; resulting in the decline of some endangered species in New Zealand including blue ducks and the infamous kiwi bird.  Later that evening, we enjoyed the campfire built by Justin and Lego and made s'mores.  The next day we had an amazing home cooked breakfast thanks to Sam L. who assisted Jenn as the lead trip member cooking what has become our trip favorite, sunken eggs.  After breakfast, we split off into small groups with a few of the Blue Dark farm hands.  Each trip member had the opportunity to check and set a number of traps used to reduce the population of predators, which threaten the native populations.  Each group also had the opportunity to kayak downstream from a waterfall in a beautiful cove where blue ducks have been known to live.
After our adventures at Blue Duck we spent a few days in National Park.  Brad led us on an amazing hike to Tabanaki Falls, also known as Gollum's Waterfall from the Lord of the Rings.  While at the waterfall, Matt tasted the fresh spring water and Harrison took some great panoramic shots of the landscapes.  After our hike we attended high tea at a famous hotel on Mt. Ruapehu and enjoyed warming up with hot drinks and snacks.
While on route from National Park to Queenstown, we took a short break and toured the famous glowworm caves of Waitomo.  We met Peter, our guide – a long time glow worm enthusiast and owner of Spellbound.  Peter was a wealth of glowworms knowledge and shared a variety of facts with us.  Some of the most interesting facts were that a glowworm has a life expectancy of 4 days and that glowworms cannot survive any longer than that because they are unable consume food.  Part of our group enjoyed the opportunity to eat the day's lunch inside the cave.  We boarded a boat inside of the cave and gazed at the myriad of glowworms above us.  Their extreme glow mirrored that of the stars in the sky.
Since arriving in Queenstown our trip has been mesmerized by the picturesque landscape views of the surrounding Queenstown mountain peaks.  As soon as we exited the airport we were captured by the view of The Remarkables, the mountain range our trip members went skiing on yesterday – an experience none of those who did it will ever forget.  While high up on the mountain, Nicole painted a watercolor of the Queenstown gondola.  During some time in town, our group invented the game "Rugball" – a mix between Rugby and Basketball.  During the first ever trip 77 Rugball game, team Jax & Nicole came out on top. We have all grown to love Queenstown – it is certainly a town that we will never forget.  Tomorrow we will be saying goodbye to three of our trip members as they travel home to the U.S.   The rest of trip 77 will be heading off to Sydney, Australia.  We are very excited to experience our Australian adventure!
-The Westcoast Blogger