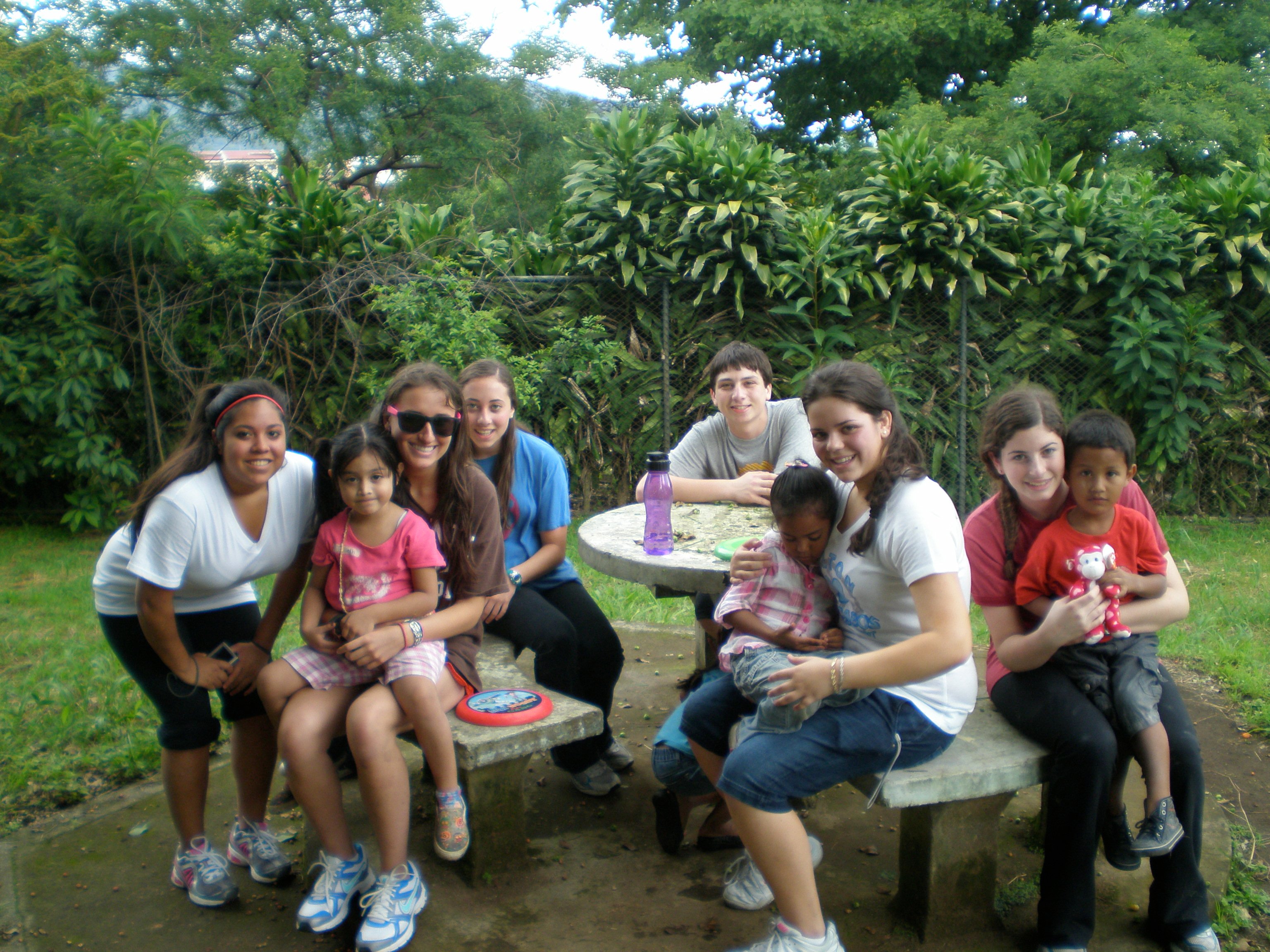 Our first 3 days have been full of adventure, community service, y classe de Espanol. On Monday the trip members got a tour of their school Centro Panamericano de Idiomas (CPI), and learned more about the Spanish program. The Ticos and Ticas (Costa Rican slang for boys and girls) were very excited for our white water rafting excursion planned for Tuesday. We did our rafting trip on our second day here and everyone had an amazing time! We drove up to the "Cloud Forest" for the start of the route, where we could feel as if we were floating in the clouds. It was the first time rafting for the majority of the trip members, and everyone worked together as a team to paddle in their own boats. Louis demonstrated strong water rafting skills by helping out the others in his boat. The river was very scenic with many waterfalls, lush greenery, and even a spotting of two Toucan birds! Olivia said that this was the most exciting and fun rafting that she's ever done!
On Wednesday we began our first volunteer work visiting the community of La Carpio. We had the opportunity to work with the Cost Rica Humanitarian Foundation and meet some of the adorable kids! Maddie O. was able to practice some of her Spanish with one of the kids, and didn't need to use her Spanish dictionary! While we were with the kids, Julia and Sasha got creative and drew some pictures with the kids. The kids were so happy to see our group and they really connected with our trip members. Jake and Dan decided to have a water balloon fight and they were laughing and playing together with the kids. Everyone on our trip was hoping to get something special out of the community service work during our trip and our first day was definitely a positive start.  Some of the little girls wanted to play hopscotch with our trip members so Amanda and Abby used chalk on the sidewalk to draw out the hopscotch and played games with the kids. We were able to help out by painting the outside wall of three houses. Olivia and Rachel painted the houses with blue paint along with the rest of the group. They both had positive attitudes throughout the community service work and were able to make the task as fun and enjoyable as possible!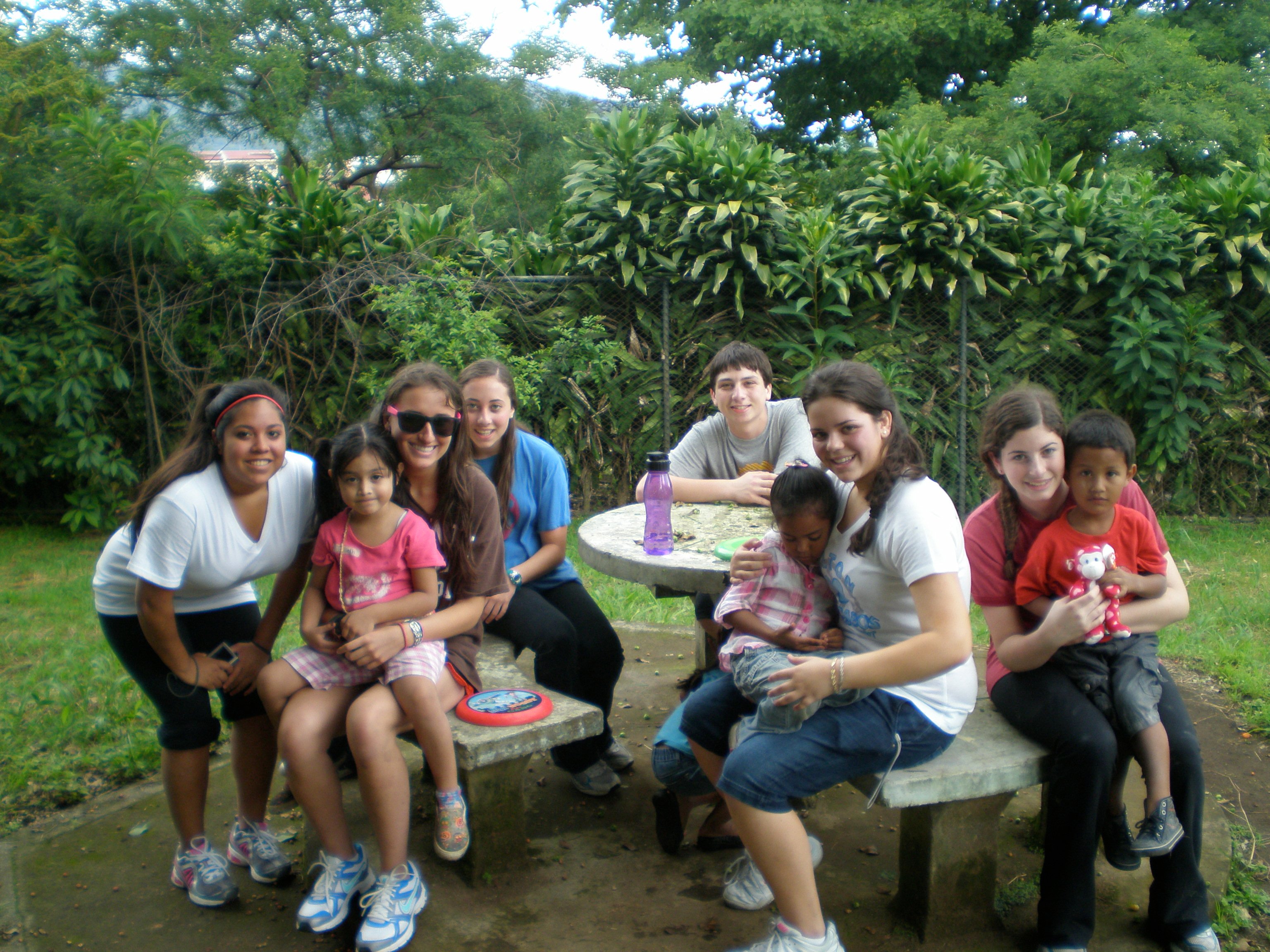 Later that day we made our way over to school and they had their first Spanish class. After class, Sloane mentioned that she already learned some new things about the Spanish language and was eager to keep practicing her Spanish throughout the trip. Sabrina said that she learned how to conjugate new verbs and is glad that she could practice her Spanish with the kids at community service. We got the opportunity after class to have our cooking class and prepared our dinner as a group with everyone helping out. Maddie F. flipped tortillas, Holly chopped up cilantro, and Sam T. peeled potatoes. We enjoyed the meal we prepared right after and can now say confidently that we all know how to prepare a typical Costa Rican meal. All around, an amazing time so far!
From all of us in Costa Rica… Wish you were here! Hoping everyone at home is enjoying their summer as much as we are! Pura Vida!
The Westcoast Blogger