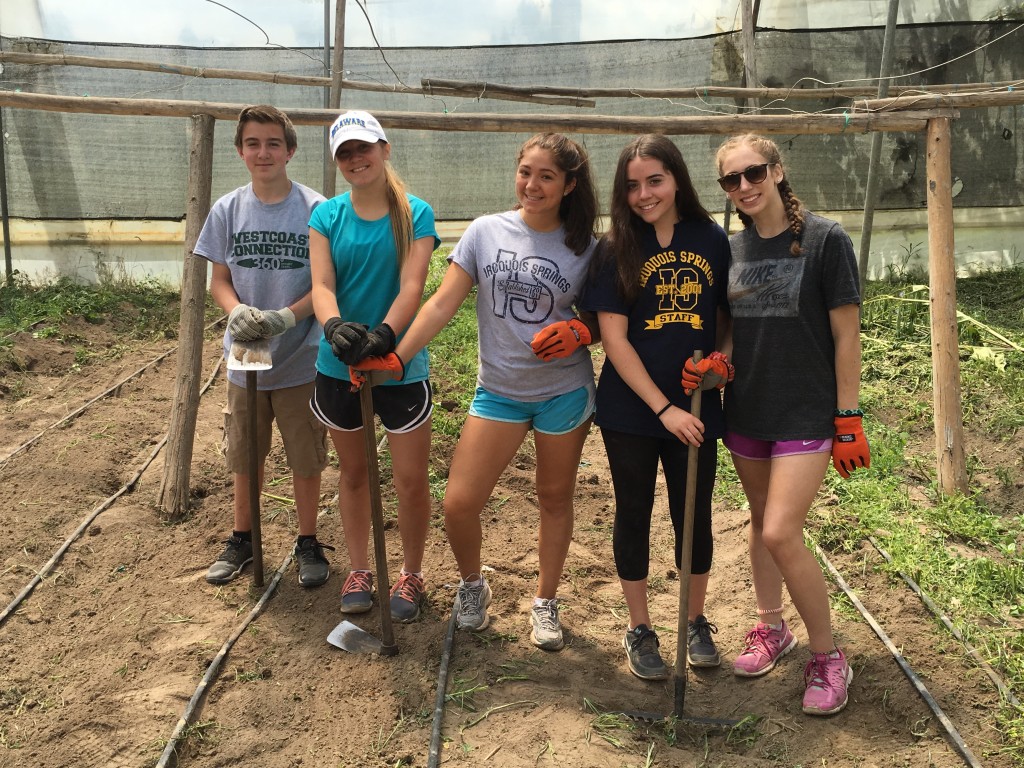 Hola, mi amigos es mi amigas!
After our first week of service and adventure we are happily enjoying our "family" away from family. We have had so many opportunities to bond; shopping in the open-air market, visiting stunning cathedrals and monuments (Virgen de El Panceillo!), and of course dining around the table together every day.
We spent our first six days in Quito. This city has valleys and mountains in every direction. Each vista is full of multi-colored houses as far as the eye can see… and the sky! So much sky! As much as the breath taking views humbled us, we were even more so by the children we spent our time with. During our group discussions, we have often heard your teens talk about how they came prepared to love and share with the people of Ecuador and yet how surprised they were to discover their hearts were made full. At Fundación Aliñambi (an orphanage) we worked hard to clear farmland for new crops.  We painted a house in the most cheerful of pink hues. We also learned how to prepare baked goods, which were shared with us each day. The afternoons were spent playing, dancing, and colouring. It became quickly evident to us that the orphanage is not always a sad place – we experienced a lot of care and nurturing, and heard laughter. This laughter in particular was often the response to our dedicated and upbeat young men and women. I asked a few of them to speak about their experiences:
Eden H., "this was unlike any thing I have ever experienced before. The feeling you have after you play with the kids – I can't compare it to anything I have done before… it was a reality check".
Jake, " it was a life changing experience that will leave me walking away a better person".
Tyler, "it was a very rewarding experience that made me appreciate what I have in life".
Mia, "I have never done anything like this before. I got to see how other people live and it made me appreciate what I have and made me more passionate about giving back to others".
Yesterday, we left Quito and headed south for the countryside. We are now settling down in our chalet – imagine warm beds, hammocks on the back porch, effervescent gardens and a wood burning stove. This is quite the awesome place to start our next chapter!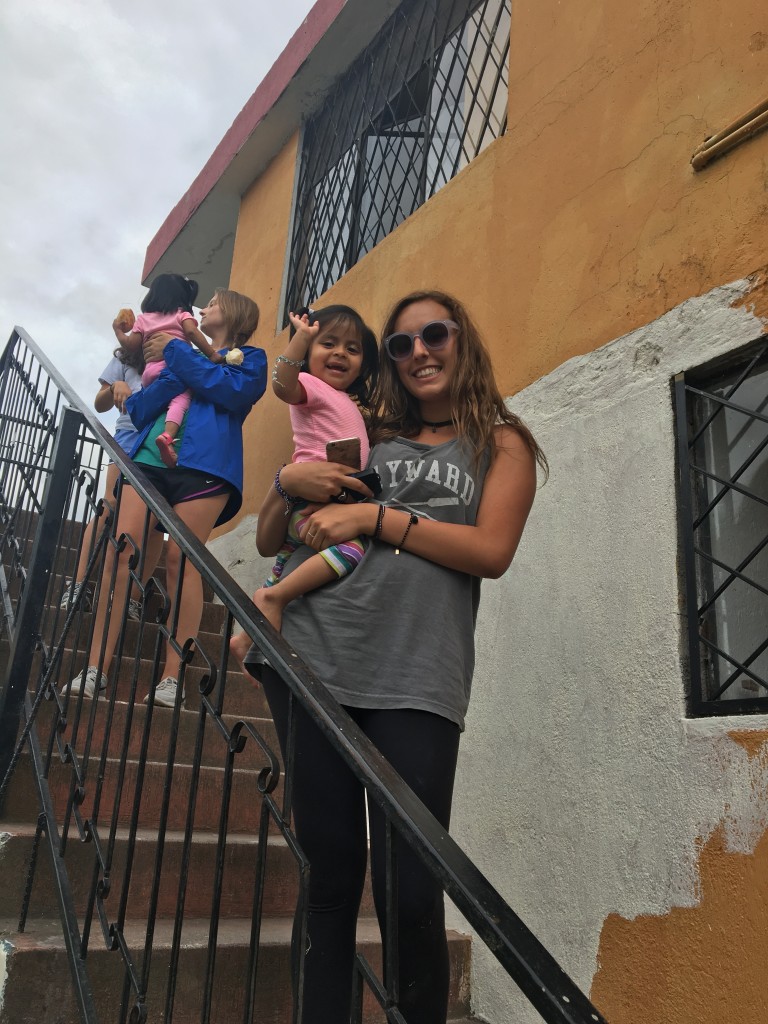 If this sounds like an adventure you'd like to be a part of, explore our 18-day and 25-day Ecuador and Galapagos tour options.
Save