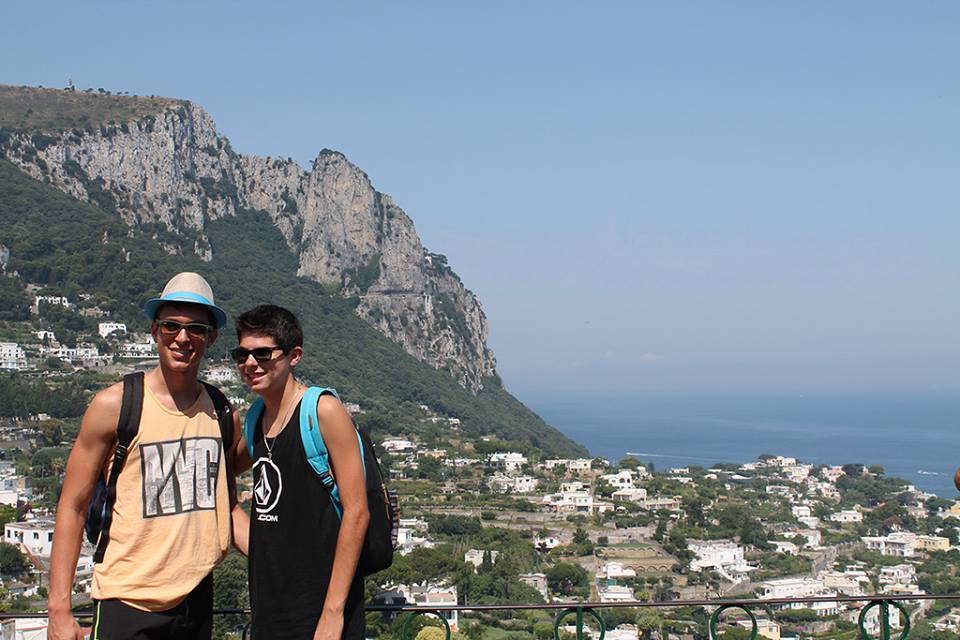 Bonjourno,
Our third and final week in Florence zoomed by! On Monday night, our group embarked on the much anticipated Florence Gelato Tour: over the course of an hour, we visited 5 of the most awarded gelaterias across the city, making stops at Grom, Perche No, Gelateria dei Neri, Gelateria la Carraia, and Edoardo. Jackie, Ben S., and Zoe D. were especially excited by the odyssey, helping to make a video journal documenting our reviews of each spot. Jeremy took the top prize by managing to eat three and a half gelatos over the span. Meanwhile, about 15 girls, including Greer, Katie, and Dani W., took to the steps of the Duomo and belted out some hit songs for admiring tourists. Tuesday included a trip to the city's gigantic leather market, where Isabel, Nicole, and Alex L. searched the vendors' spreads for souvenirs and bargains. On Wednesday morning, 37 brave students forwent their sleep in and made it to Il Duomo in the early morning hours, beating the line to climb the centerpiece of Florence and get unbeatable views of the city and surrounding areas. As Colette said, despite the early wake up call, "We just have to do this. I can't say I went to Florence and never climbed the Duomo!" In the early afternoon, Annie, Jamie, and Juliet were part of a crew that explored the famed and beautiful Boboli Gardens on the outskirts of the historic Palazza Piti.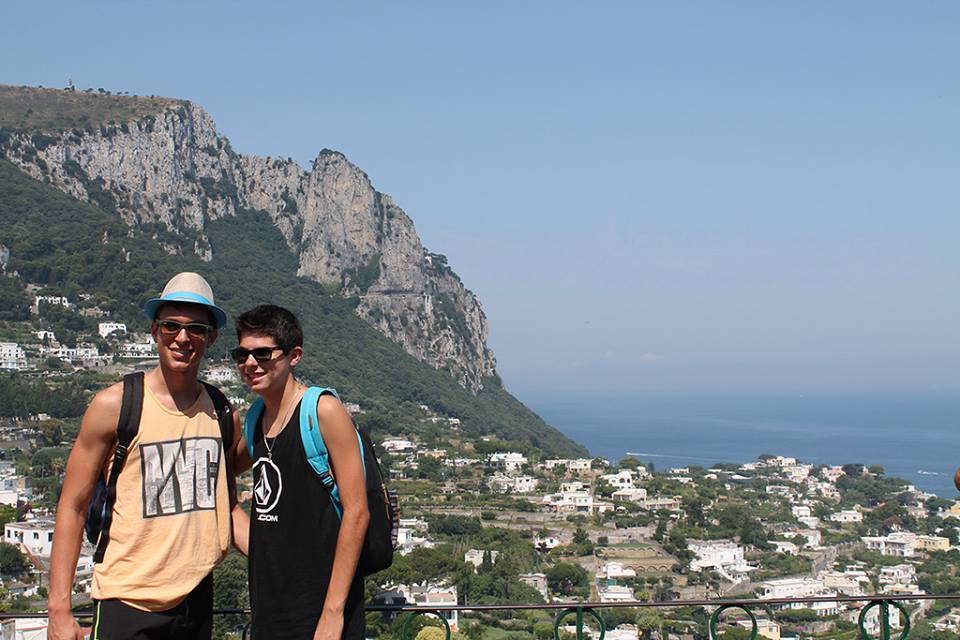 After dinner, we broke into groups for an exciting and hilarious scavenger hunt, in which teams had to take pictures or videos of their team members doing outrageous things around the city. Adam earned points for his squad by "coning" a gelato (holding the ice cream by the cone and eating from the bottom up!), Emma showed no hesitancy whatsoever to ask other tourists to dance and arrange themselves in a pyramid, and Arianna, Arden, Alex A., and several others posed as a band for a hysterical album cover photo. Thursday night we sadly had to say "arrivederce" to our 21-day students. Our week ended with graduation from our classes on Friday, and a celebratory trip to the disco that night!
Now, we sadly have to pack our suitcases and leave our new home of Florence. But, we're all excited for the final week: beaching and boating along the picturesque Amalfi Coast and then sightseeing and touring in historic Rome! Updates to come shortly!
Ciao for now!
The Westcoast Blogger