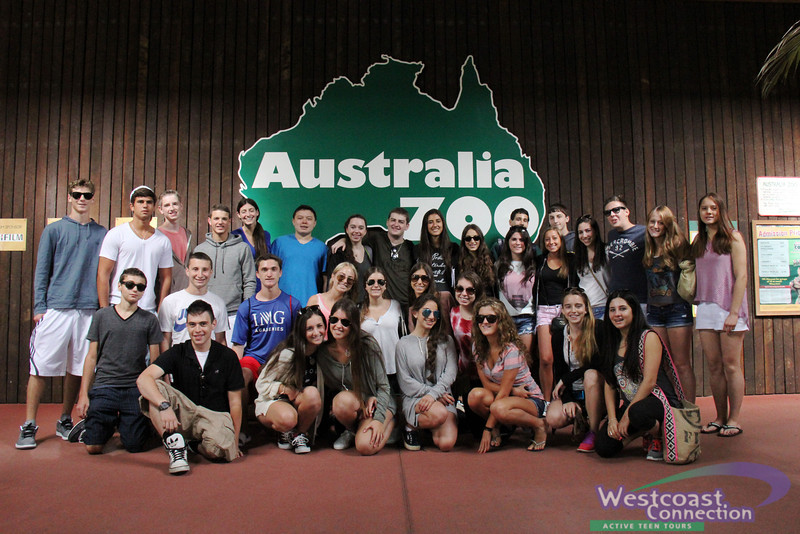 G' Day Mates
It's hard to believe we are already so far into our Australia trip. When we touched down in Brisbane it was like we were in a new world. Everything seemed so perfect and clean.  It truly was a breath of fresh air. It has been hard to believe that this is how the Aussie's spend their "winter" months.  We dined at JoJos for our first dinner together. Immediately, the talents of our members began to shine.  Zack R. and Noah serenaded the group with some Journey and Coldplay songs on the grand piano.  We then had some time to explore the local Brisbane shops to stock up on calling cards and local money.
The next morning we were off to Steve Irwin 'the Crocodile Hunter's' Australia Zoo.  Our excitement for the trip grew as we made our way to the kangaroos in Roo Heaven. It was definitely a once in a lifetime experience for the trip members. Danny jumped on the opportunity to snap some amazing photographs with the kangaroos. Kelly perfected the art of taking "selfies" with our new hopping friends. After a dazzling crocodile show performed by Steve Irwin's family, the trip members went on a mission to find some of Australia's native animals: Dingos, Koalas and Tasmanian Devils. Katie, Morgan, Ariana, and Rebecca jumped on the chance to cuddle up with a Koala for a photo op.
Next, we moved northward towards Fraser Island. As we waited for our catamaran to the island, Drew, Holly, and counselor Ashley had an impromptu dance party. Once on the island, we got to celebrate the 4th with an amazing 4WD drive tour. We drove along the beautiful beach of Fraser Island, floated down Eli Creek – a natural river that led to the spectacular ocean, and hiked through the exotic tropical forest alongside one of the world's only clear flowing rivers. We then drove to Lake Mackenzie where Adam, Owen and Robby led a game of jackpot in the refreshing clear water.
We just arrived in beautiful Surfers Paradise and are excited to see everything that this place has to offer.  Lots of amazing things in store for us so promise to write again soon.
Later, mates!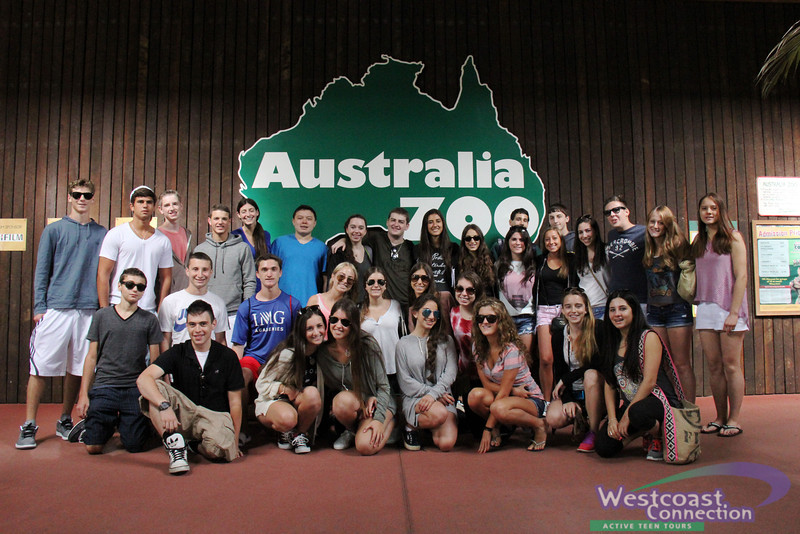 The Westcoast Blogger