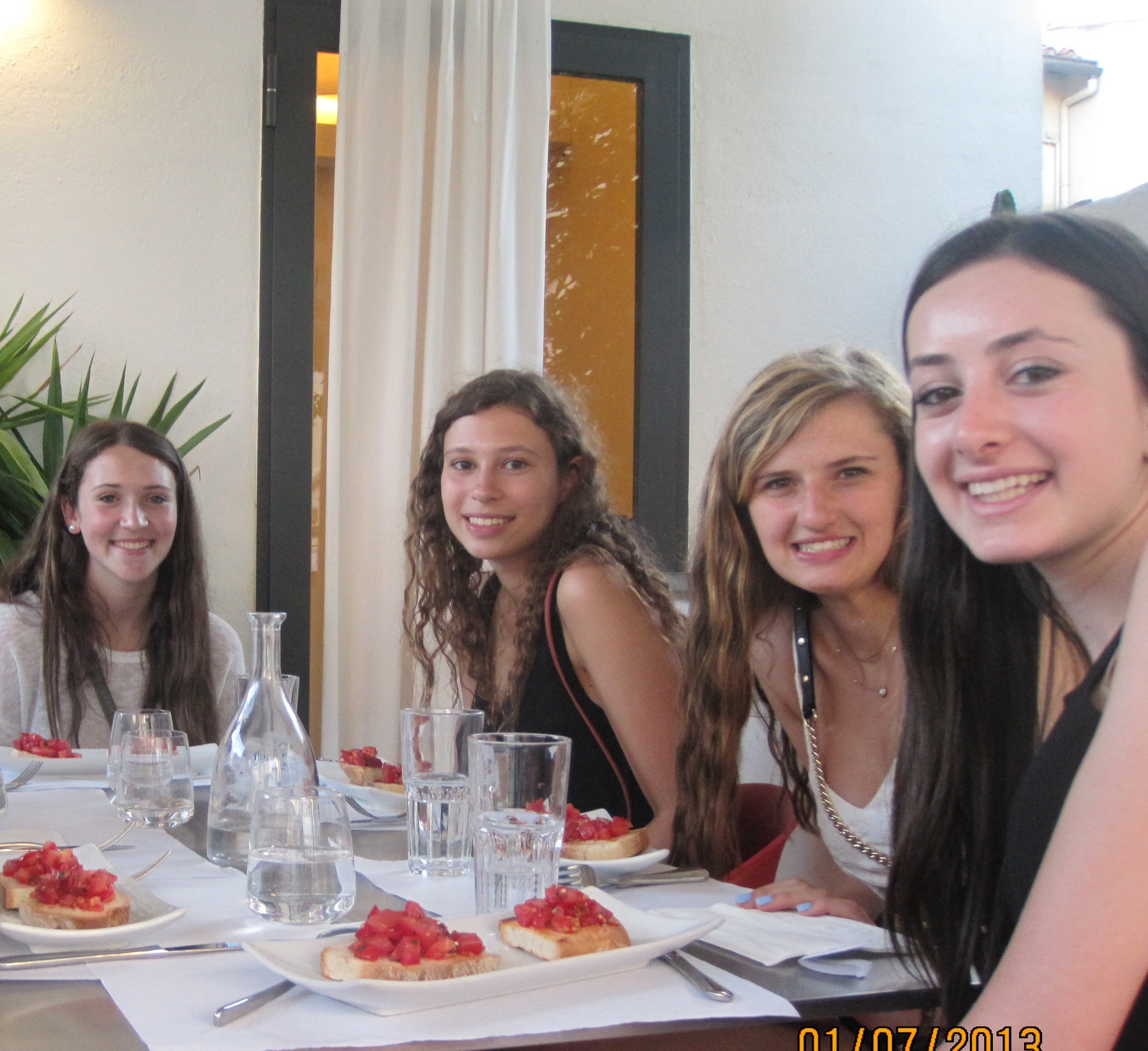 Buongiorno a tutti!
Time's passing so quickly here in Florence, Italy. Here are a few updates from our third and final week as Florentines!
It's been a very eventful few days food wise. Every night, we break off into several small groups of students (each accompanied by one staff member) and sample local restaurants. But this week, one group had a truly exceptional meal: Jessie's group trekked down to Il Profeta, a famous restaurant near the Arno river, where John Travolta reportedly dines when he visits Florence. Amanda R, Haleigh, Grace, Luke, Ian, Griffin, Dylan, Alex P, Sophie, and Ally were treated to an incredible five-course meal, plus bruscetta and dessert on the house!  Best dinner of the trip so far (and there's been some tough competition)!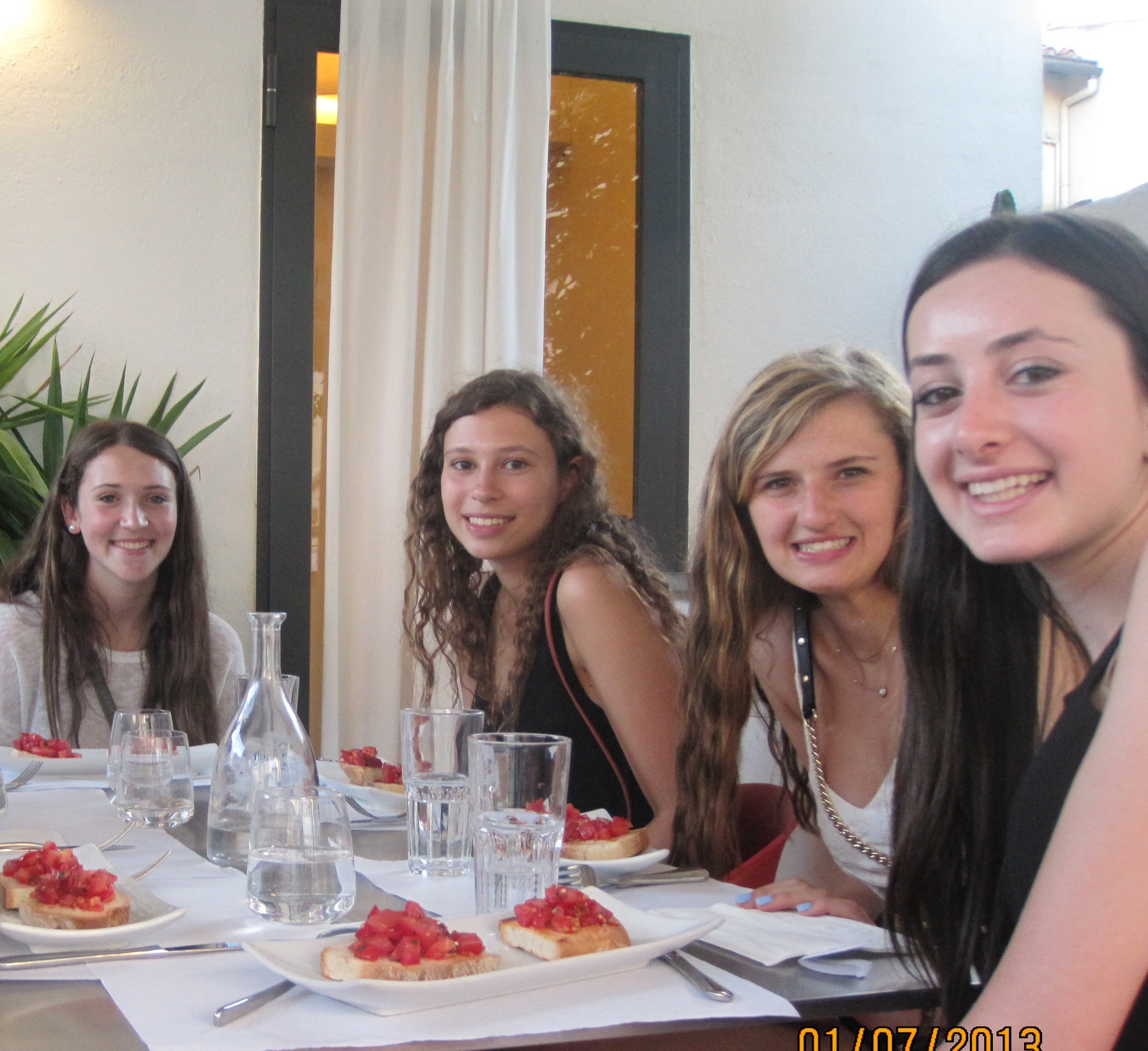 Another food event: on Wednesday, for our day trip, we visited a cheese farm in rural Italy and got an in-person look at how gourmet organic cheese is made and stored! We also saw (and, in some cases, pet) sheeps, donkeys, and other local animals, and were treated to gourmet buffet of locally grown vegetables, salad, cheeses, meats, bread, and exceptional extra virgin olive oil. We even learned what qualifies olive oil as "extra virgin": less than 0.8% acidity (less than 2% acidity indicates *regular* virgin olive oil). Quite educational! Alyssa especially loved the tour and the food, and had a great time.
Later that evening, we took the bus over to San Gimignano, a beautiful Italian city often referred to as "Medieval Manhattan" due to its skyline of castles and other medieval structures. While there, we sampled gelato from not one but TWO gelaterias in the same square that claimed their gelato was the best in the world! We asked samplers individually if they felt either lived up to the hype; the short answer: yeah, pretty much!
In non-food related news, we've also had two more birthdays this week (two in a row, in fact)! Happy birthday to Olivia S (on Monday) and Melissa (on Tuesday).
Stay tuned for final updates on classes (which end only a day from now) and other happenings from our final days in Florence.
Ciao!
The Westcoast Blogger