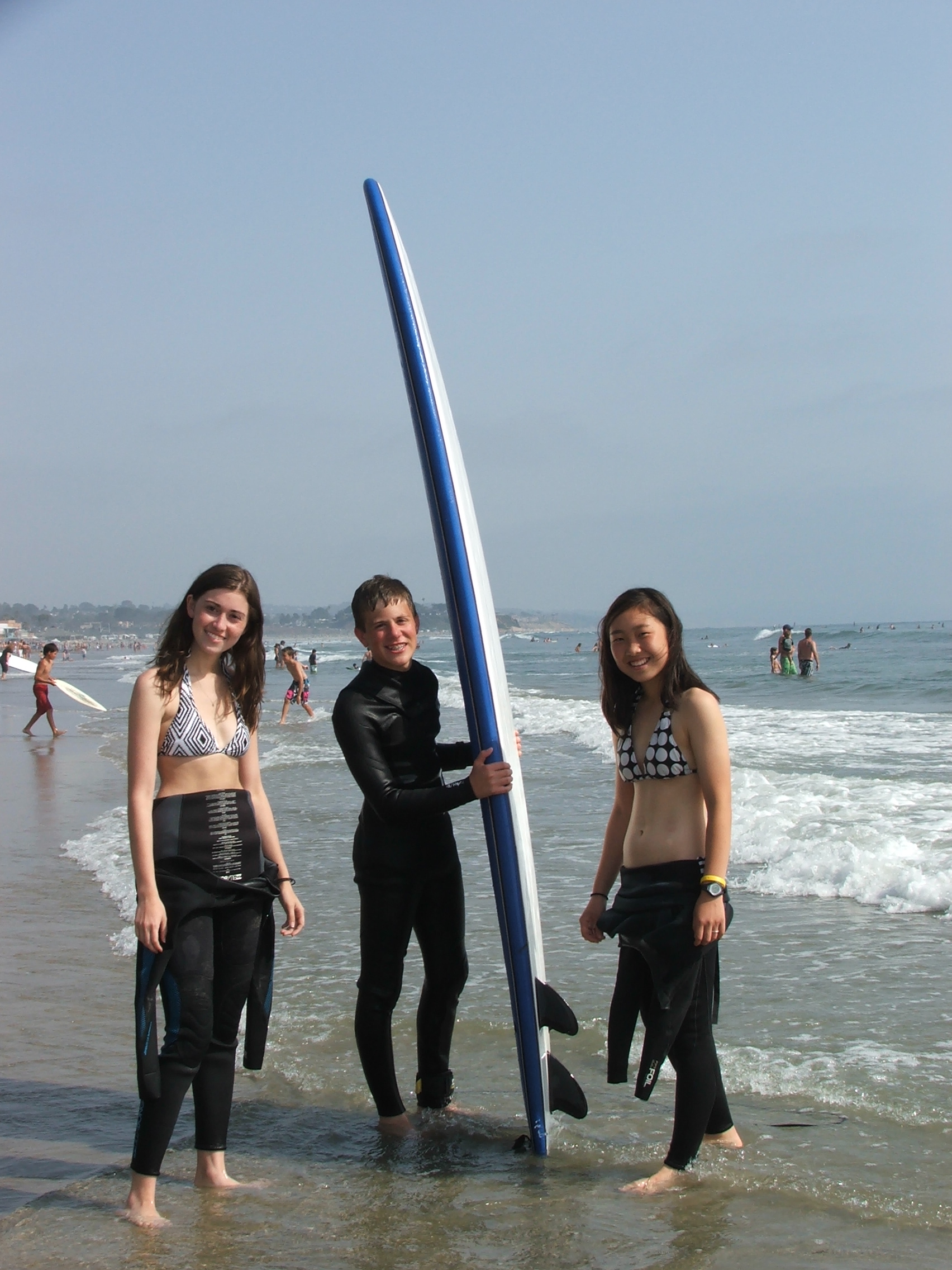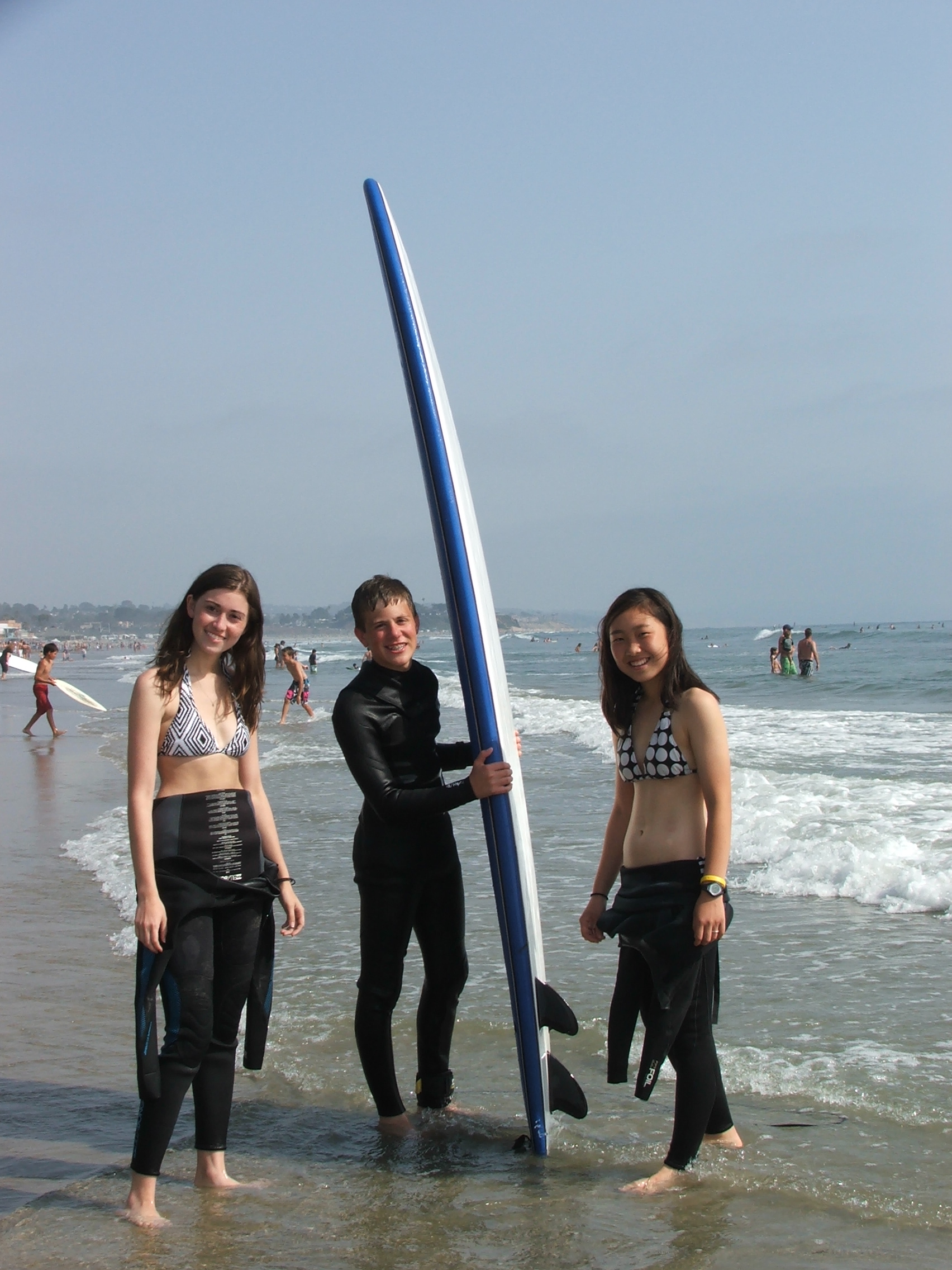 Hey there family and friends!
The best part about our community service trips is that after finishing up a project with one organization we have the opportunity to explore the city and learn about our service partners in their home context!
After two days at the Orange County Rescue Mission we spent the afternoon at Venice Beach. With body builders working out at the gym on one side, awesome little shops on another, and the beach right in front of us, there was no lack of hustle and bustle. We walked along the boardwalk playing a game called "trade up." In groups of four, the mission was to try and find the best items possible armed only with two crayons as their trade item. Emma, Nina, Francesca, Sydney, Molly, Lexy, and Sam returned with a t-shirt and a sequin dress. Katie, Joanna, Rebecca, Lisa, Jackee, and Olivia showed off a hat they got for their crayons. We cracked up at what two crayons could get us at the famous boardwalk! On the beach, Spencer, Jeremy, Eric, and Julian could be found splashing around in the Pacific ocean or playing Frisbee on the sand.
The following day we took a private tour of the Museum of Tolerance. Our tour guide, Lloyd, was fantastic! He was so knowledgeable and was more than willing to answer all of our questions and even initiate in depth discussions on important topics such as bullying. The first part of the tour was an interactive exhibit of the Holocaust that discussed so much than facts and history. Each section of this exhibit had a detailed three dimensional visual that gave insight into the social and political problems surrounding it. The museum gave us key cards with a face of a child on it and when you put it into one of the many computers you were able to read about that person and print out their story. A crazy coincidence occurred as we were talking about our key cards. Our guide Lloyd called out to an older gentleman, "Hey Eddie. How's it going?" When Jon heard this he kept looking between his printed paper and the man and exclaimed, "I think you're my card!" We were all shocked! The man laughed, shook Jon's hand, and signed Jon's paper. This was a moment sure to be remembered by all on the trip members. We also heard two different presentations; one was on two men with their different histories on hate crimes and prejudice, and the other was on human trafficking. These were amazing speakers who were very brave to share about their experiences with us. Other parts of the tour went over the power of words and their effects in history and today. It provided us with "food for thought" as we continue our journey in community service.
To reward ourselves for our work, we spent the evening at Santa Monica Pier with rides and games. From the Ferris Wheel you could see a perfect view of the city and you could also see Olivia rocking her new panda hat and Julian and Eric walking around with their stuffed animal prizes.
Our next project starts tomorrow with the Boys and Girls Club. We can't wait to see what they have in store for us!
Until our next update!
The Westcoast Blogger