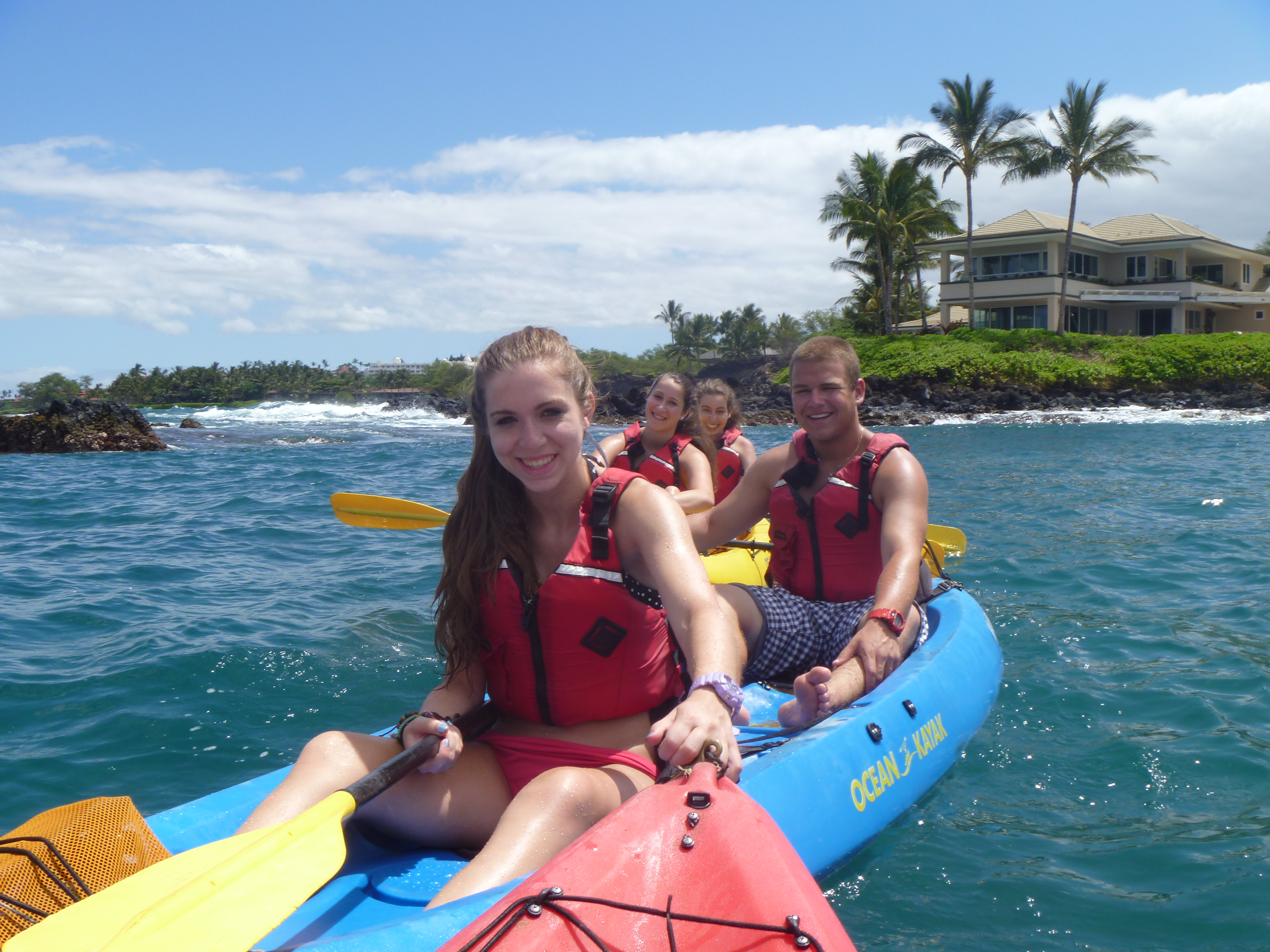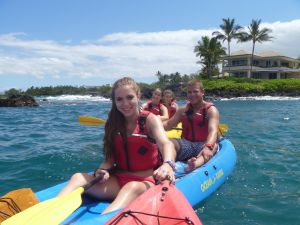 One last Aloha!
Here we are on Maui for one last full day of fun and sun! For the past few days, we've been running around Maui, experiencing everything the island has to offer before taking off on Saturday night. On Tuesday, we had one last chance to ride the Hawaiian waves, and we travelled to the town of Kihei to have an afternoon of surfing. Janey, Jordyn, and Tyler all rode the waves like experts. Tuesday evening we drove over to Lahaina for a Ohana (family) dinner at the Hard Rock Cafe, and a game of Mini Putt. The trip was offered a prize of an ice cream cone for the best score, which Jonah quickly made clear would be his. Jacob also won an ice cream by getting a hole in one on the 18th hole!
On Wednesday we made a trip up Haleakala Mountain, which is a dormant volcano and also the highest mountain on the island, to experience ziplining through the Eucalyptus trees. Molly and Sarah screamed out of excitement as they went down the last zipline which was 750 feet up and 150 feet across! That night we went into Paia to experience the amazing pizza of the Flatbread Company and also to scope out celebrities. We had heard that Owen Wilson had been spotted there the night before! Unfortunately we left without any spottings.
Yesterday, we had a snorkel cruise scheduled, which turned out to be the highlight of the week for many of us. The first stop for the cruise was a small bird island called Molokini which rises out of the water in the shape of the horseshoe or a big C. The snorkeling there was fantastic, with lots of tropical fish and colourful coral! Ethan Si., Ethan Sc., and Taylor all had an amazing time floating around watching the fish swim beneath them and taking underwater pictures. The second stop of the trip was at an island called Lana'i, 25 miles away. Snorkeling in the warm and turquoise water there made it an experience to remember. Anna and Eric both swam around for a long time loving the new perspective on sea life.
Even though the trip is coming to a close, we're still taking in everything this beautiful island has to offer, and enjoying every moment of our time together! We'll be sad to say goodbye, but also grateful that the trip happened!
See you all soon!
Kevin & Christine
The Westcoast Blogger