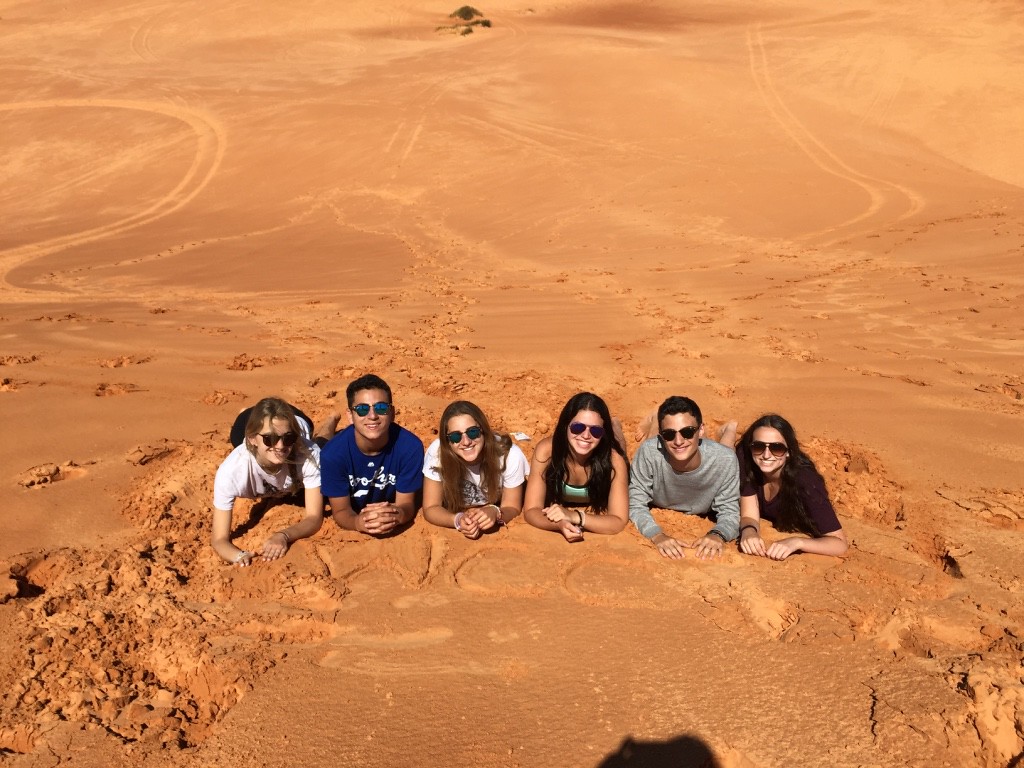 Good morning / afternoon / evening to the friends and families of the Great Voyager Trip,
One more week down on the great Voyager as we boarded the Carnival Inspiration cruise ship making stops in Catalina Island and Ensenada Mexico! The ship itself was an incredible place complete with a saltwater pool, all you can eat buffets (Including bottomless ice cream) and an enormous slide. The days were filled with sleeping in, lounging by the pool deck, hitting the gym and enjoying some incredible burgers cooked fresh to order all day long. Nights always began with dressing up for a delicious cruise dinner including a 3 course meal with varying appetizers, entrees and desserts. After dinner it was either off to the teen club "Club O2", the arcade, or one of the many nightly dance parties, shows, or activities put on by the Carnival cruise staff! Everyone had a blast dancing the nights away with their friends! The four days at sea could be described simply as a relaxing sunbathed paradise!
Our two day stop in Las Vegas was full of bright lights, celebrity encounters and roller coasters! Our hotel was on the famous Vegas Strip, which we explored as a group on our first night, stopping to see the incredible Bellagio lights and water show to the fitting tune of "Viva Las Vegas". Our visit to the Stratosphere offered some awesome views of the city and was paired with some unique roller coasters on top of the tower! These rides allowed us to see for miles as they tested our faith by hanging us off the edge of the tower, whipping us back and forth, or sling-shooting us high into the air and back again. In the afternoon we grabbed lunch at the Forum shops where football legend Jerry Rice was signing autographs and taking pictures! Trip Member's Jacob and Dylan both got awesome photos as they chatted with the football legend. After some chill time back at the hotel pool we headed to New York New York for dinner followed by a visit to the M&M and Coke worlds. In line for Shake Shack at dinner we had a chance encounter with three beauty pageant girls in Vegas for Miss Teen USA! Miss Louisiana, Miss South Carolina and Miss Montana all were so friendly and took pictures with Samir, Zach Z., and Matt!
Our final week is off to a great start as we traveled through Zion and Bryce National Parks to take in the incredible views before heading to Flagstaff and Scottsdale for the final two stops on the great America Voyager!
Until next time,
The Westcoast Blogger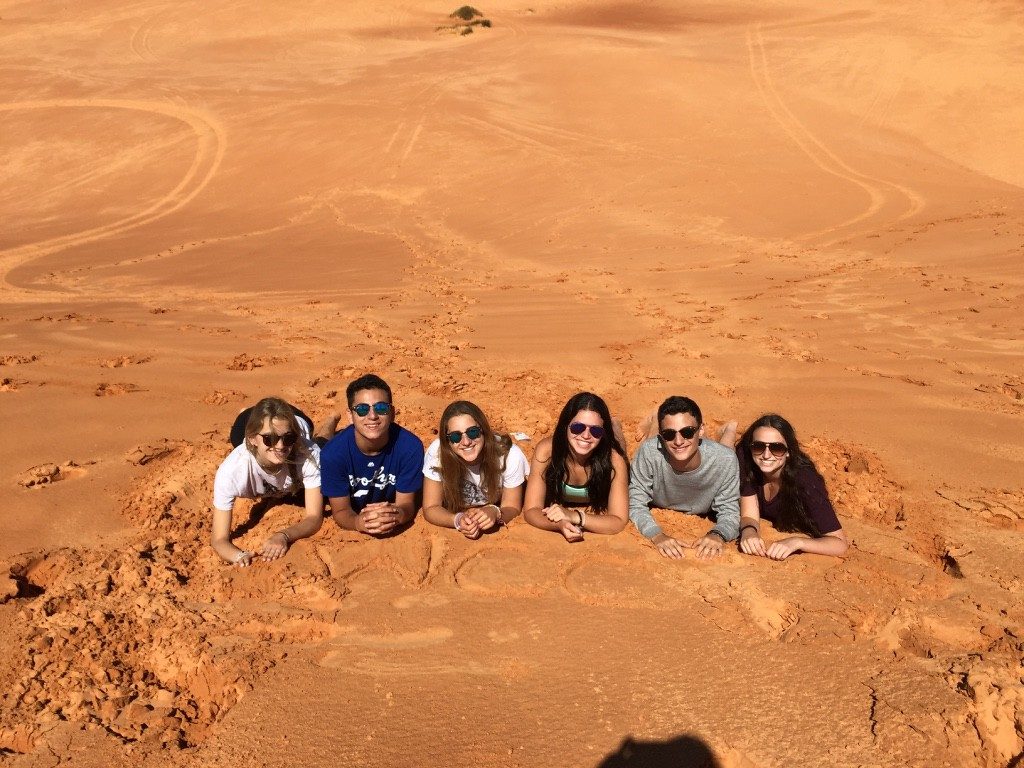 Got yourself interested? Join us in our 40-day west coast tour and explore U.S. and Canada with Westcoast Connection, the leaders in student travel.