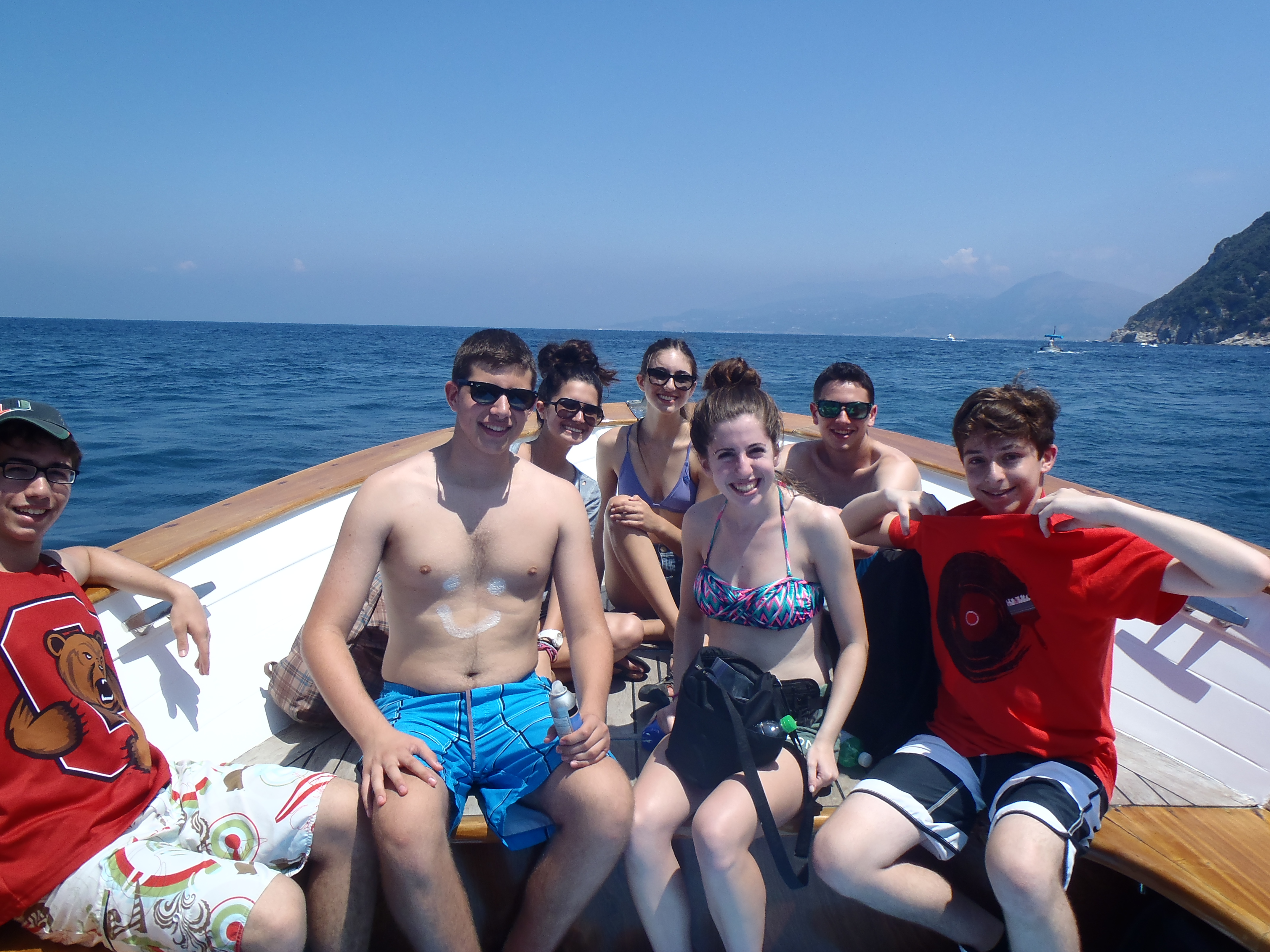 Bonjourno!
The volcano may have a notorious past, but we still had fun visiting it! Mount Vesuvius and the ancient city of Pompeii were a 'blast' in more than one way! The gang was 'blown away' by the history and beauty of these perfectly preserved ancient ruins.  Our energetic guide 'Guido' transported us back thousands of years by allowing us to discover the many secrets that Pompeii holds within it's walls. Walking around this wonderful city was truly a once in a lifetime experience- we now have quite the appreciation for Ancient Roman civilization!
If you have ever been to Italy you may know that the public transportation is an experience in its self. On our way to Sorrento we managed to navigate the intricate train system as we all worked together to locate each of the three different trains needed to get to our destination. Major props to Kelli, Samantha and Amanda for working as a team to help us move quickly though the crowd seamlessly.
After check in at the Grand Flora Hotel in Sorrento and yet ANOTHER massive Italian feast, we took to the stage at a local  karaoke club. Watch out Kanye West; Owen, Tyler, Ben, Brandon and Zach can drop a mean beat! These guys rapped the night away while Zoe and Sophie belted out some of Beyonce's  greatest. Way to rock out!
The next day was all about fun in the sun! We cruised to the jet setter island of Capri which provided gorgeous views and good times. After a wonderful walk around the island,  we hopped on a private boat tour of the many bays and grottos that this magical paradise has to offer. Having the chance to jump into the sea and explore was everything we hoped it would be. What a great day!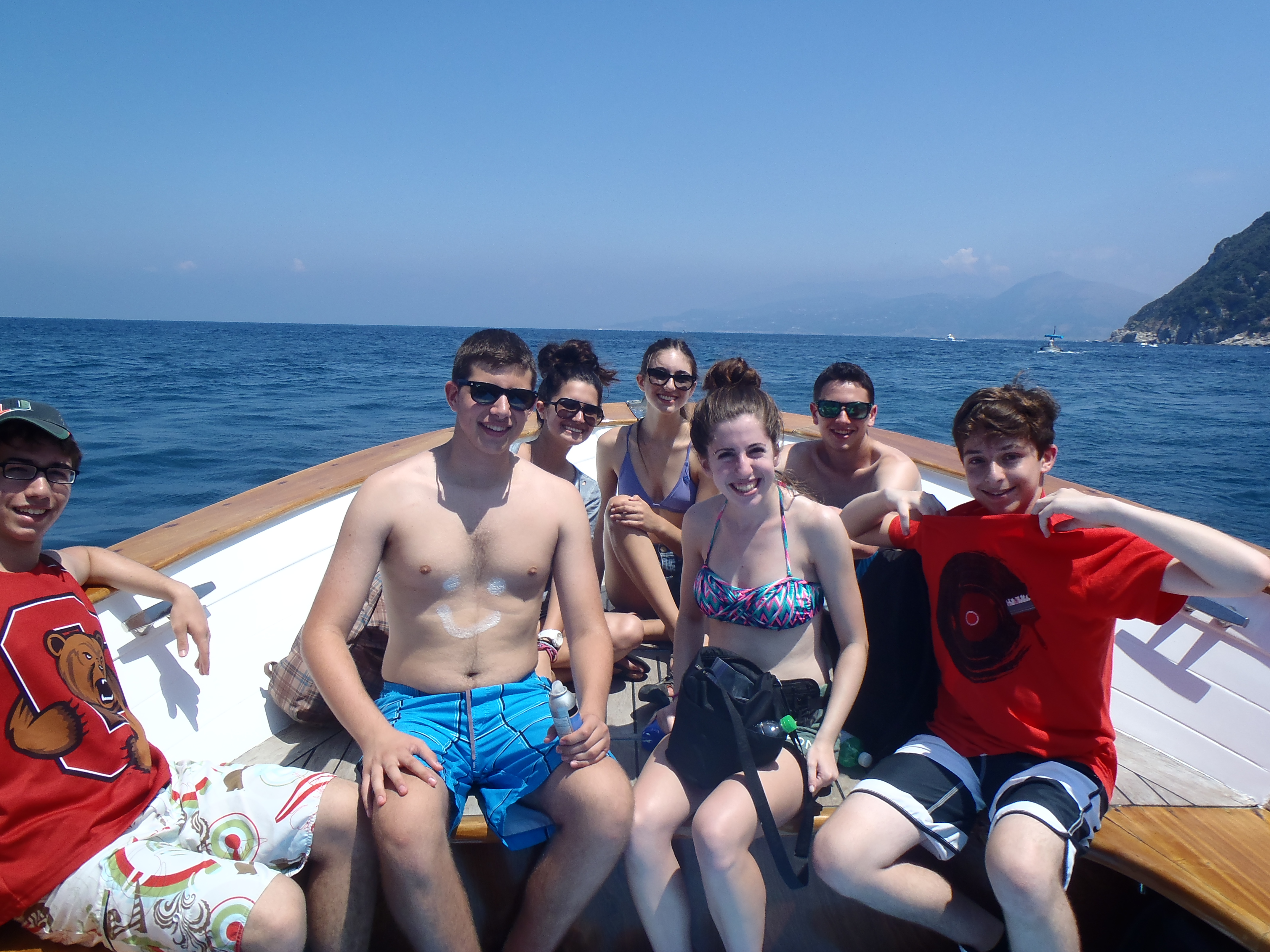 Catching some rays in chic Positano the next day kept us feeling like we were living the life. Swimming in the crystal Mediterranean and rolling around in the golden sand may seem like a tough job, but we handled it like real pros. Josh, Jesse, David and Ben agreed that the Amalfi Coast beats Long Island and the Jersey Shore any day!
We can't believe tomorrow we will be off to our final stop! Watch out Rome here we come!
The Westcoast Blogger
If this sounds like an adventure you'd like to be a part of, explore our Westcoast Connection 16-day program for student travel to Italy!