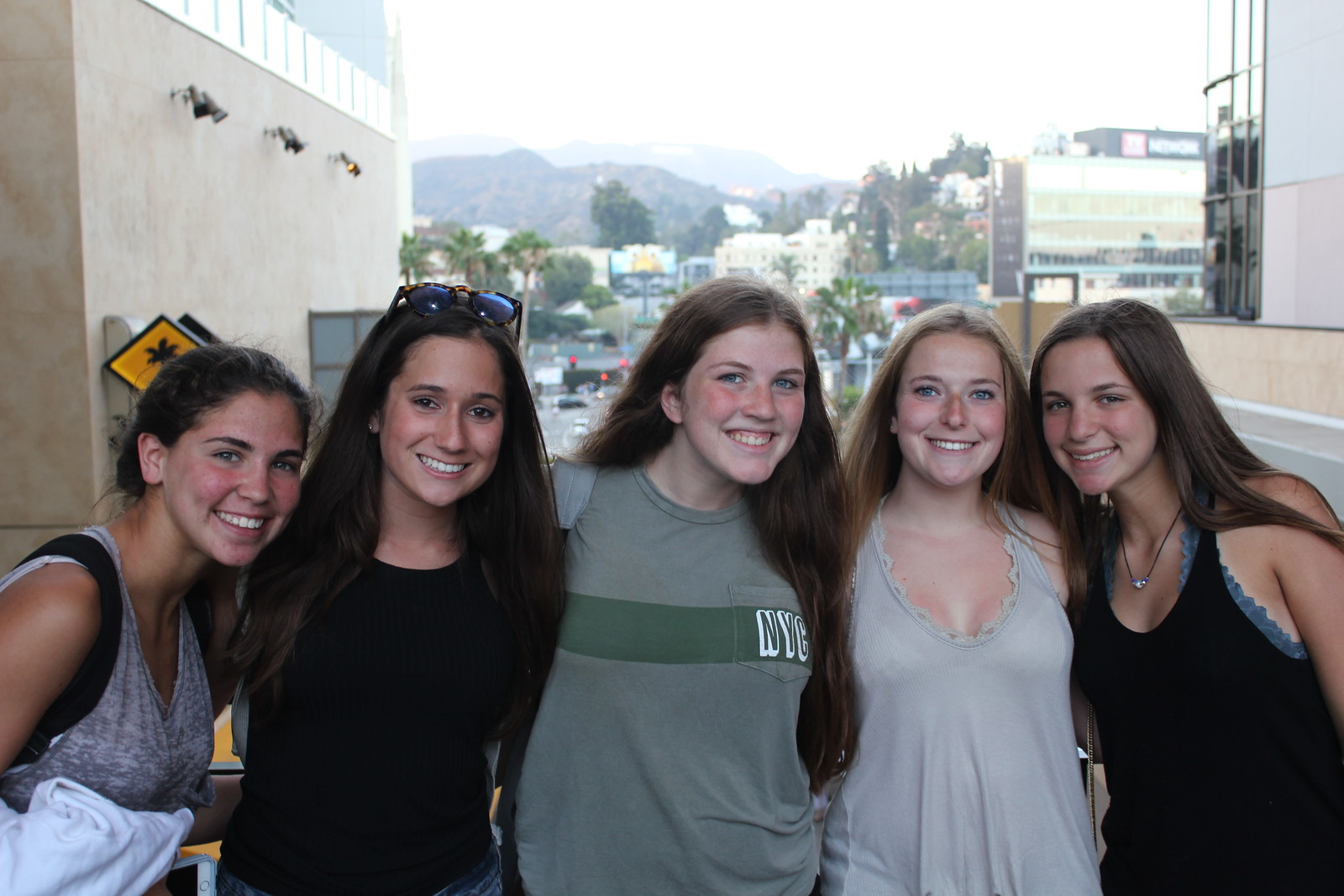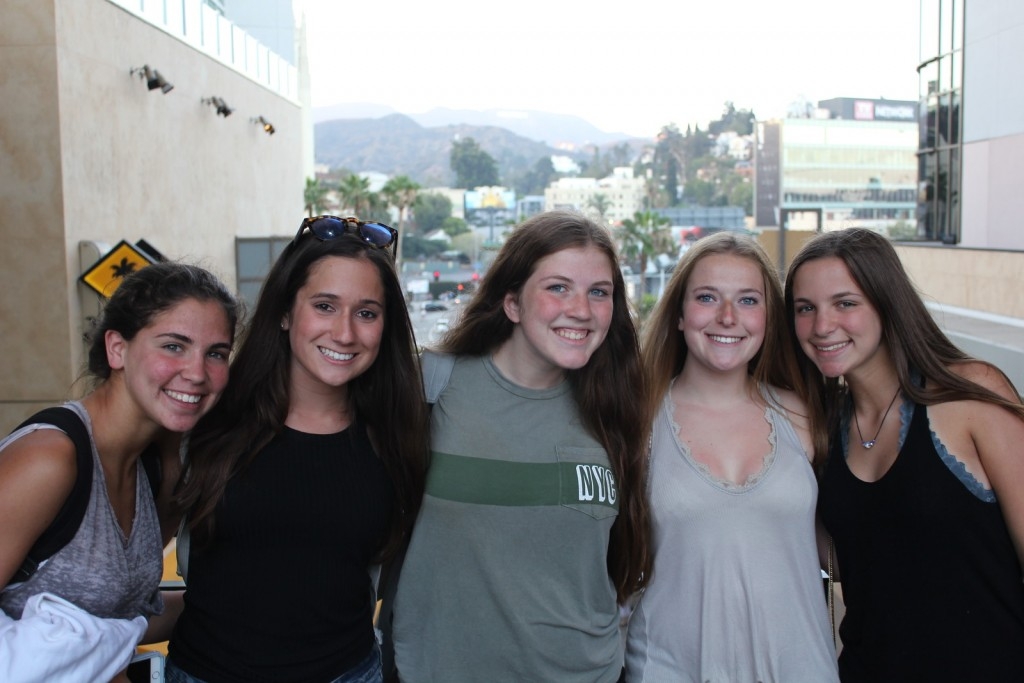 Hello California & the Canyons Families!
It has been an eventful few days since our last blog entry, so we wanted to give you an update! Since the last post, we went to the Los Angeles Regional Food Bank to help put together packages of food for the elderly. Together, our trip members made over 2,400 food kits! We loved seeing them work together for such an incredible cause, and it's amazing to hear that it yielded such great results! After a morning at the food bank, we headed to Disneyland for the rest of the day. Although the trip members traveled around the park in groups all day, we came together at night for the famous Main Street, USA parade and fireworks above the castle. Disney really knows how to put on a great show!
Our last day in LA was spent at Universal Studios and CityWalk, a pedestrian street outside the theme park. Before the trip members explored the park with their groups, we did a behind-the-scenes tour of the lot and got to see different sets and memorabilia from Universal Studios' past films. The new Harry Potter World, which just opened in April at the Hollywood park, was a huge hit with the trip members! After dinner together at the HardRock Cafe, we explored CityWalk and stumbled upon a huge DJ event right in the middle of the shopping area—a few of our trip members even got on stage to show off their  best dance moves!
We left Los Angeles for San Diego on Monday morning and went straight to the San Diego Zoo! We took a double-decker bus tour of the whole zoo together, and got to see some incredible animals, including a polar bear doing back flips in the water and a male lion roaring after a long day! The San Diego Zoo also has some of the only panda bears in the entire United States, so our trip members were delighted to get a view of the adorable animals! After the zoo, we went to dinner and laser tag. We surprised the trip members with a Neon Night, so they were decked out in their best bright clothing, ready for a competitive game of laser tag in the black light course; it was so much fun!
Our last day in San Diego took us to Moonlight beach, where our trip members got to take surf lessons! Most of them have never been surfing before, and it was awesome to watch them not only just enjoying it but excelling at it as well! Make sure to check out the pictures from our day at the beach. We had dinner at Seaport Village, and the trip members participated in an audio hunt. We sent them out with a list of sounds they needed to record around the plaza, and almost all of our groups found every sound! It's fun to see them working together during a program and having a great time with it.
We're heading out east to Las Vegas now as we begin the final week of our tour, so look out for another blog post next week with an update!
Signing off,
The Westcoast Blogger
Interested in learning more about travel tours of California & the Canyons with Westcoast Connection? Discover our 21-day teen tour. It will be the travel experience of a lifetime!