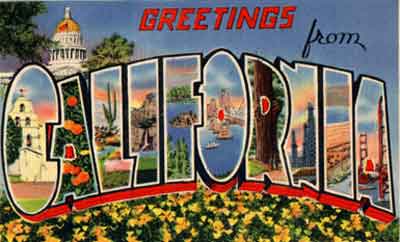 Hello Friends and Family of California Community Service,
We have arrived in San Diego! As we traveled from Ontario, the group stopped by for lunch and some sight-seeing at the San Clemente Pier. Matt and Daniel managed to get some great shots for our photo competition at this beautiful location, and the girls enjoyed relaxing by the beach. Later that evening, the group went to watch the movie "Grown Ups 2". The theater itself was amazing! The seats were so plush that you could lie down if you wanted to while enjoying the movie and using a remote control to move the seat up and down!
The next day, we spent the day at a San Diego hot-spot, Coronado beach. Zack, Matt, Daniel, and Victoria cooled off by getting into the refreshing water. Our dinner that night included some fine Mexican dining at Cafe Coyote, located in Old Town San Diego, the birthplace of California! The Latin strip included shops and restaurants expressing Mexican and Hispano-American cultures and styles. There was even live entertainment at the restaurant!
Our first day at Habitat for Humanity, we spent with Habitat Restore and the girls helped to organize the ReStore's tile supply.  Daniel and Matt worked closely with the ReStore staff Jeff who saw how well they were able to organize and take apart items for sale. The staff were impressed by our muscle power!
After a hard day of work, Trip Members had some time to relax and then enjoyed a fun filled night of games that they lead themselves! Victoria, Sloane, Meredith, and Katie presented their programming idea to the group and it was a real hit!
The results of our photo competition will be in soon and the winning photo will appear in our next blog! Everyone has been really excited about the chance to impress our panel of professional remote photographers with their photos!

Until next time,
The Westcoast Blogger