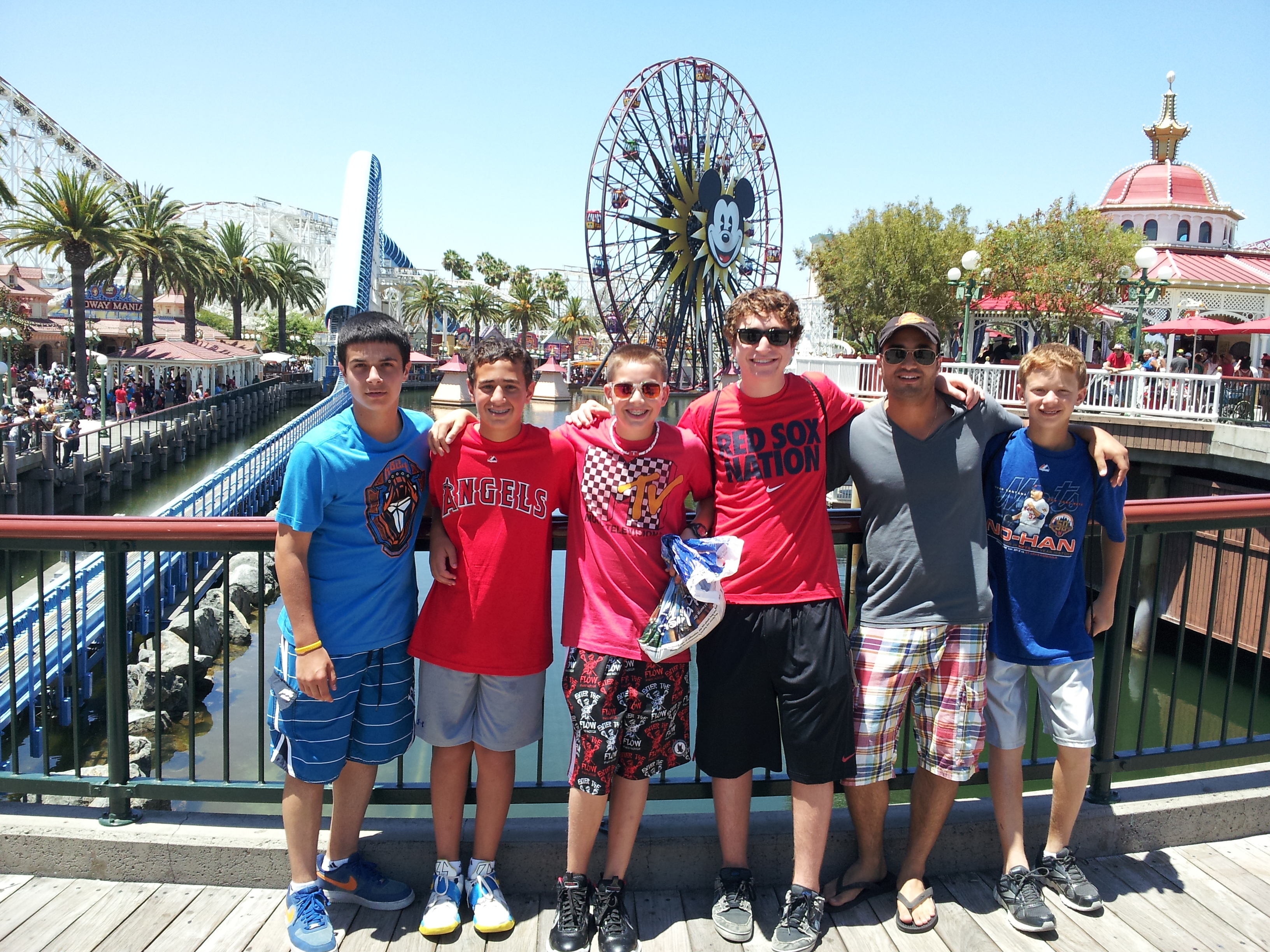 An update from Major League Madness:
After landing in Anaheim, the trip members were all able to continue getting to know each other and quickly form a bond.  Our first evening together saw the group go to The Speed Zone, a go-kart and arcade fun center.  After eating our first dinner together, the trip members all 'raced' to take part in unlimited racecar driving, drag racing, and video games.  David, Zach, Ben, and Brandon A. all were showing their need for speed as they drag raced numerous times.  Brandon B. was able to use his driver's license to go on the Slick Trax course, a high-powered, scale model go-kart to see how quickly he can speed through the track.  Mitchell engaged one of the leaders in a very exciting game of air hockey, where Mitchell nearly completed an improbable comeback.  Justin W. and Misha played a baseball stacking game and won Red Sox and Dodger baseballs.
The next day our trip went to Knottsberry Farm Soak City Waterpark for a fun-filled day in the sun and water.  Blake, Marc, Justin L. and Dylan led their fellow trip members on exciting slides such as Point Break and the Funnel.
That evening our trip continued to the beautiful and warm Angels stadium to see the Los Angeles Angels of Anaheim play the Tampa Bay Rays.  The trip members were very excited to see all-stars such as Albert Pujols, Torri Hunter, and fan/trip favorite, Mike Trout.  Daniel was able to secure all-star Mark Trumbo's autograph through his persistence before the game.  After we were treated to the hosting Angels 3-1 victory, we watched a spectacular fireworks display.
Our last day in Anaheim took us to the quaint California Adventure and the happiest place on Earth, Disneyland.  Jared and Arthur displayed their sharp-shooting skills on Buzz Lightyears Astro Blaster.  The day featured fun-filled rides, action packed parades, and the thrilling all-American college band.
We look forward to more excitement as we continue on with the trip.
Yours in fun,
Westcoast Blogger