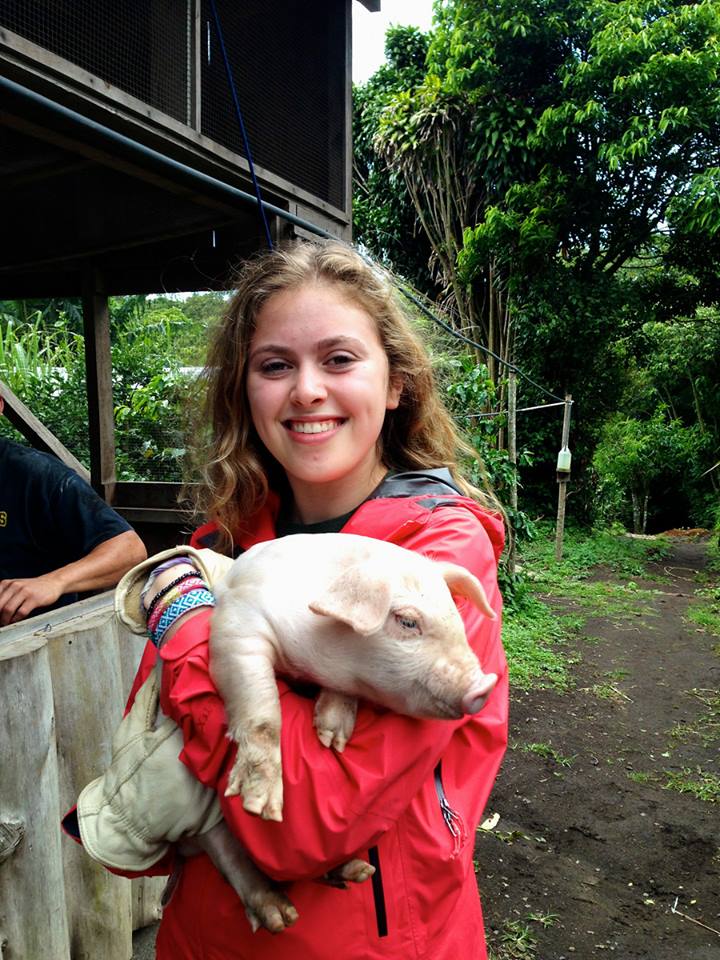 Hola!
During the past few days we have been in the town of Rincon where we had the chance to do some exciting activities such as the waterfall hike, mud bath, and horseback riding! For our waterfall hike we walked down a trail to a beautiful crystal blue waterfall and we all went swimming around the waterfall. Samantha T., Zoe, Maddie F., and Sloane swam together along the river and got some photos on the waterproof Go-Pro. It was a hot day, so getting into the water was definitely refreshing! Later that day, we enjoyed a buffet meal at the hotel and then headed over to the Simbiosis Spa for the mud bath treatment. We all got to cover ourselves from head to toe in some natural mud and then wash it all off in the small pools. It was a fun experience that the group enjoyed together!
The following day we went horseback riding near the hotel and galloped our way through the pathway. Olivia and Maddie O. decided that their horses would be twins and rode alongside each other the whole way through. The following day we travelled to Monteverde, which was lush with rainforest, mountains, and amazing sunsets. On our first day we visited the Life Coffee Plantation and got to meet Guillermo, one of the farm owners, who showed us around. He taught us about different plant species and the importance of crop variation and soil nutrition. We got to meet some of the adorable farm animals like the goat family, baby pigs, and chickens. During our snack break we sampled some of the farms coffee, which was delicious! Also, Dylan, Rachel, and Louis helped make some warm tortillas for the group to snack on. Christina and Holly enjoyed planting the avocado trees up on the hill. Later that day, we had a fun activity planned for our group after dinner with dancing and playing pool. Samantha F. showed us some of her moves on the dance floor and Jake and Dan played pool like champs! It was definitely a fun bonding experience that the entire group enjoyed. The following day, we had Spanish classes in the afternoon and after our final class we had a mini graduation ceremony with diplomas for each student.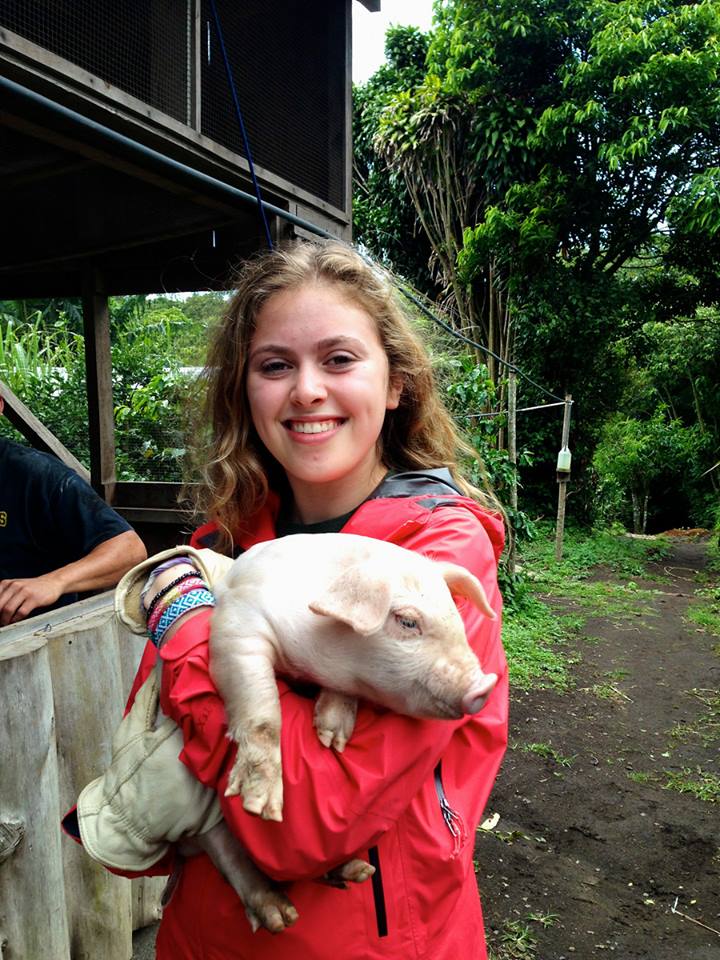 We embarked on a morning hike to the Santa Elena Reserve where we walked through the rainforest and got to see some exotic trees and bugs. Dylan, Olivia and Rachel posed for a picture at the highest altitude point in Monteverde at 5606 ft. Later that evening we got a special treat of ice cream after dinner. That afternoon we played a game of soccer in an indoor arena and then later went to the Poco Poco pools and hot tubs. As we reach our final day of the trip we returned to Heredia and had our banquet in the same hotel we first arrived to. We enjoyed a delicious final dinner together and then had some time to write each other plane letters, hand out "most likely to" awards, watch the photo slideshow, and talk about all of our incredible trip experiences. The friendships and memories that have been created on this trip are unforgettable and the Trip Members hope to stay in touch with all of their new friends. We're all a bit sad that it went by so fast and we'll never forget what an incredible time we had on Cost Rica Combination.
Final Regards,
The Westcoast Blogger
If a Westcoast Connection adventure sounds like something you'd like to be a part of, explore our 14-day Costa Rica student travel tour!