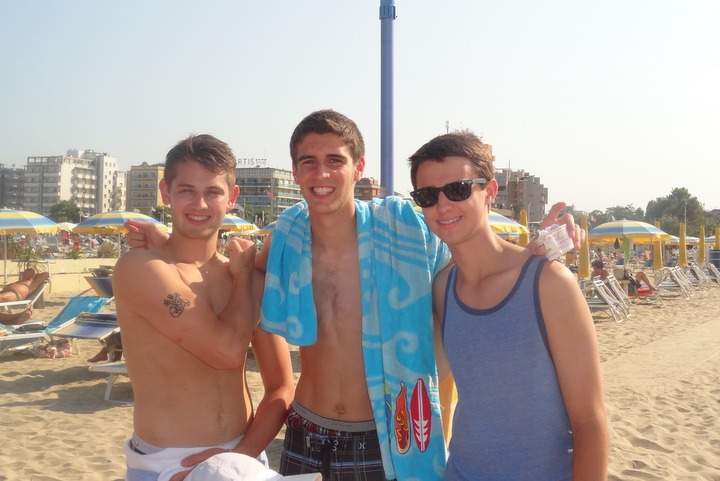 Ciao from Italy!
On Friday we left Zermatt and made our way to Venice, Italy. After checking into the hotel we took a Vaparetto (boat) into Venice. We then had our first authentic Italian meal as a group for dinner. We then headed to the famous San Marco Square, where the trip members had a dance off with some Spanish teens. Before heading back on the Vaparetto, the trip members hung out on the waterfront experiencing the beauty of this interesting city.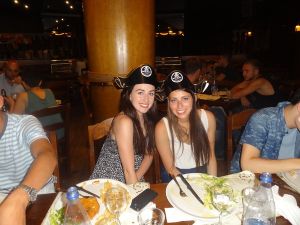 On Saturday, the trip members had time to walk over the Rialto Bridge and explore the many interesting neighborhoods in Venice. After lunch, we went as a group to see how the famous Murano glass is made. We got to see a vase and a horse being made by a master. It was amazing to see how talented the glass blower was. We went on gondola ride through the canals of Venice. It was amazing to experience this first hand. We then broke off into groups and had another amazing Italian dinner in Camp Santa Margarita, a bustling piazza where the locals hang out. After dinner, we went to a venue on the water where the trip members got to enjoy a live band. We then headed onto the Vaparetto for our last time and made our way back to the hotel.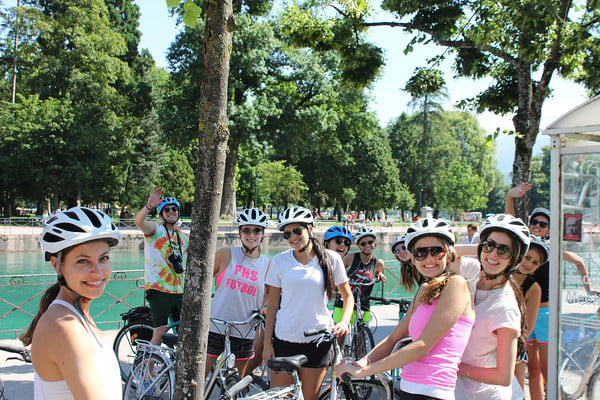 The next morning we left Venice and drove to the Adriatic beach town of Rimini. Upon our arrival we checked into the hotel and headed straight to the beach. For dinner we went to a pirate themed restaurant, where many of the trip members got pirate hats. After dinner, we headed to LIFE dance club in the heart of Rimini. All the trip members had a great time, as they danced the night away.
On Monday we had a relaxed beach day. The trip members had a great time swimming, playing volleyball, flying kites, and just hanging out on the beach. After our group dinner, the trip members all enjoyed some gelato at 3 B's a locals favorite. We then made our way to the mini golf course, where the trip members had a competition that kept us laughing all night. Everyone had a great time in Rimini and we are now making our way to Rome!
Ciao for now,
The Westcoast Blogger