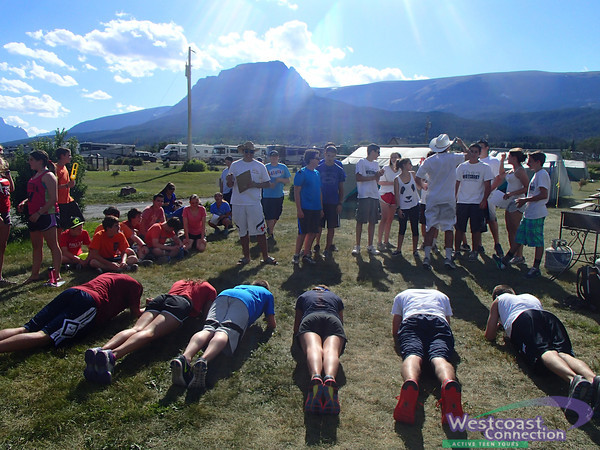 Hello from Wyoming,
We really enjoyed our time in beautiful Alberta, Canada!  After my last blog we headed to the Banff Hot Springs!  It was very relaxing after a busy few days to hang out in the 32 degrees Celsius water.
On Tuesday we headed to Lake Louise.  In the morning we went canoeing.  The scenery was gorgeous and we all enjoyed getting a closer look at the mountains.  Will and Rex were both very strong paddlers- they did an amazing job!  In the afternoon we headed on a hike up to a Tea House high above Lake Louise.  It was a great hike with the opportunity to stop for pictures at a beautiful waterfall and to fill our water bottles in a fresh water spring.  At the Tea House, Lexi tried some apple crumble.  In the evening we played Laser Tag!  Justin S. and Drew were the overall winners!  Congratulations to Justin and Drew!
On Wednesday we went bobsledding at Canada Olympic Park in Calgary.  It was a really exciting sport to try. I was very lucky to have had the opportunity to bobsled with an Australian Olympic bobsledder!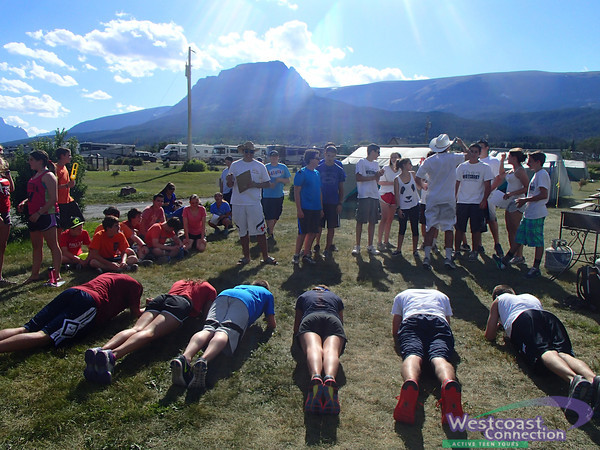 On Thursday we went for an amazing hike in Glacier National Park in Montana.  Grant, Zach B. Jaime, and Josh E got their picture taken by a beautiful waterfall at the end of our hike.  On our boat ride over we learned all about the history of Glacier National Park.  We also learned about the marmots that live in the park.  After hearing about them we were all on the lookout to see one!  The water was very beautiful and blue and it was very windy- which our tour guide James told us is typical for Glacier National Park.  In the evening we played a Wizard of Oz competition which had teams Scarecrow, TinMan, and Lion competing against each other in a number of events in order to save Dorothy.  In the end team Tin Man won many of the individual competitions including the bubble gum blowing competition (won by Annie), the feed the baby competition (won by Grant, and Chad) and the planking competition (won by Maxime).  Team Scarecrow won the Apache relay, and Team Lion won the song writing competition.  The overall winner was team Scarecrow!  Thanks to all of the teams for their great sportsmanship!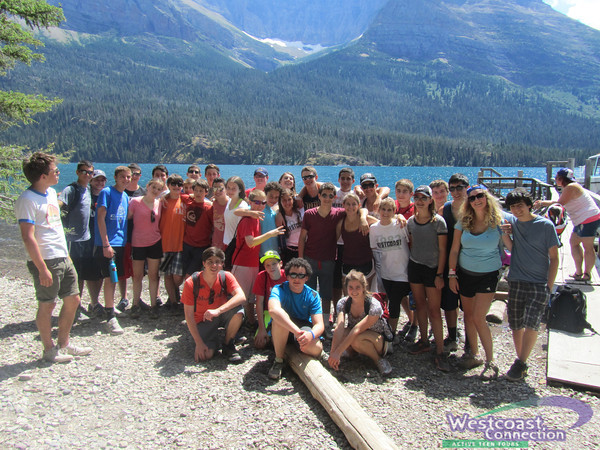 Next up is Yellowstone National Park, the Tetons and rafting in Wyoming.
From the Trip 33 blogger!