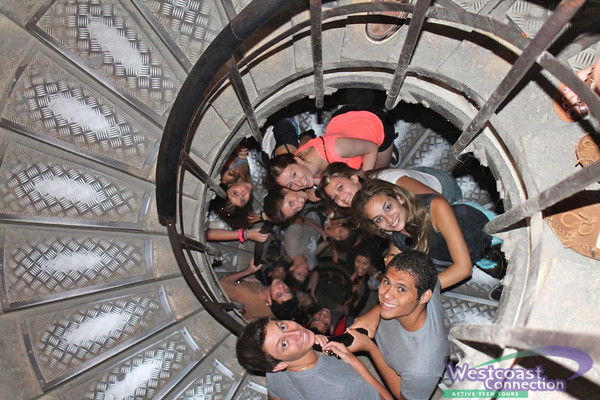 Our trip from Paris was so picturesque, with the rolling hills and small villages, and it was the perfect backdrop for our trip out to Annecy. Harrison, Sophie, and Danielle were our DJs for the ride, and provided great tunes while we chatted with friends and admired the country side. We stopped for lunch along the way, and afterwards headed out for our wine tasting tour at the Marché aux Vins in Beaune. Everyone got a tour through the cellars where we learned about how wine was made, and sampled some fine french wines.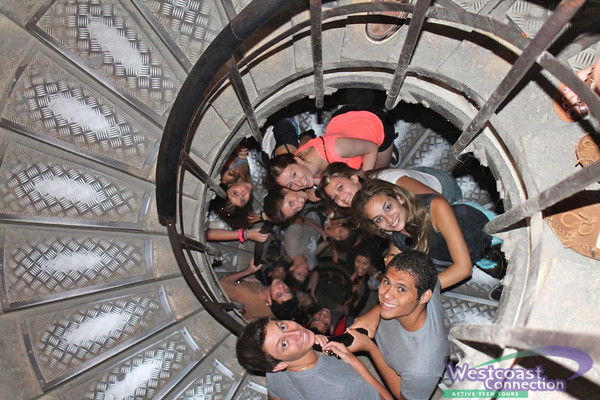 Once in Annecy we settled into our rooms and got ready for dinner, and our group headed out to Le Lilas Rose for dinner where we got the chance to get to actually grill our own food, which was a lot of fun. Once we finished up dinner we headed back to our hotel. We needed a good night's sleep because the next morning we had a little adventure planned!
Tuesday morning we left first thing for whitewater rafting with our experienced head guide Hubert, who made sure were safe and prepared to get into the water. Baylee, Lily and Alyson were so brave on their river adventure, and it was also Kennedi's, Annabelle's and Eliana's first time on rapids – they were such great paddlers! Getting in and out of those wet suits was another story….
After rafting we went back to the hotel to change and have some free time.  Beau, Lily, Danielle, Emily G, Ariel, Sophie, Eduardo, Jordan and Liz went swimming in Lake Annecy with Trip Leaders Ryan H and Nicole. The water was crystal clear with a view of the French Alps, as was a perfect way to cool off after an active morning. They picked up some ice cream while they were there, and then headed back to meet everyone else for dinner.
We mixed up our small groups a little bit so we had more chances to get to know different people better. We took a stroll down some of the cobblestone streets of old Annecy, and found quaint little restaurants to try some local fish and fondue. After dinner we needed a walk, and found an area with lots of street artists where Alison and Brandon B purchased some awesome paintings. We also got a little silly playing some tried and true camp games like Hucklebuckle and Ultimate Rock, Paper, Scissors, and we gathered quite a crowd of spectators. Afterwards were ready for a little gelato (a little precursor to what is in store for us in Italy), and enjoyed a nighttime stroll back to the hotel. Next, we head out for Zermatt and the Matterhorn.
The Westcoast Blogger