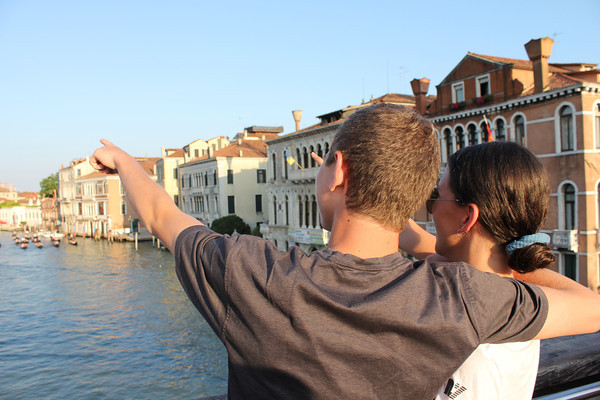 Dear Friends and Family of European Experience,
We just left Venice, on our way to Rimini. We are excited to spend the day at the beach, as we reflect on the incredible experiences we've just encountered in Zermatt, Switzerland and Venice, Italy.
Zermatt was a beautiful ski town, with a clear view of the Alps. Ross loved going to the top of the mountains to see the famous Matterhorn. Brian S. felt like he was on top of the world. While some trip members relished the view from above, others were up there hitting the slopes. Carly B really enjoyed skiing in the Swiss Alps. It was such a unique experience. The day finished off with a night at a local disco, where they danced the night away.
The next morning, we packed up to leave to Venice. It was Peri's birthday! It was a scenic bus ride through the Alps, so spectacular that we will always remember. Peri walked into her hotel room to find balloons covering the floor! When she walked onto the bus, it was decorated especially for her, with banners, balloons and cards showering her with affection. The birthday girl was thrilled!
Once we arrived, we roamed the streets of Venice, on our way to dinner. Kacie, Lianne and Carly G loved walking down the narrow, hidden streets, seeing the old buildings and the great architecture. Lindsey M said that being in Venice was surreal, due to its beautiful charm.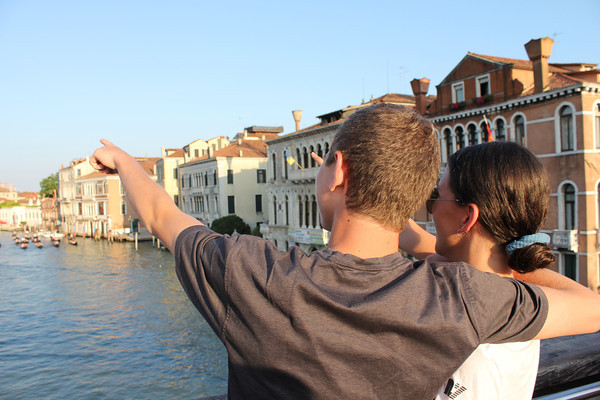 The following day was action-packed. It was a nice combination of organized touring and free time for exploration of this legendary city. We began with a guided tour of the Jewish quarter followed by an impressive demonstration at the Murano glass-blowing factory. Asher loved seeing all the pigeons in San Marco's Square as they climbed all over us. Before dinner, we all enjoyed a gondola ride through Venice. This was Nicole's favorite part. Jess G, Lindsay R and Paige said it was so much fun and a great way to see the city. Brooke found it so relaxing! Gabby B and Ali L loved eating Italian food and were delighted to dine in the heart of Venice.
As we head to the Adriatic beach-side resort Rimini, we are overjoyed to be continuing our journey through Italy. The energy on our tour is off the charts and the trip members have become such a close-knit group. We have learned so much about one another, and continue to experience new cultures as a 45-member family!
Until next time,
The Westcoast Blogger