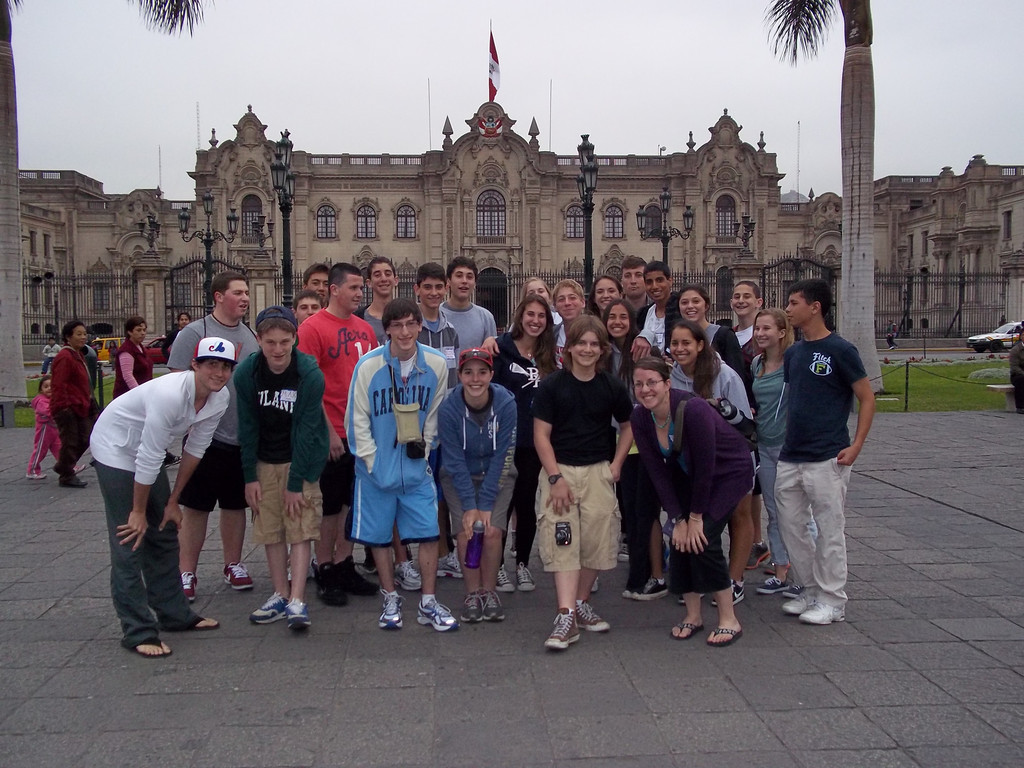 Our time in Cusco was filled with fun and exciting daily activities.  For starters, our service project was at San Judas Orphanage, a local orphanage for young girls.  Our time here was spent doing both manual labor and running around playing games with the girls.  Trip members picked up rubble, moved dirt to clear out fields for the children to play safely, and painted the outside of the Orphanage as well.  Zoe S. and Zoe C. even offered to help cook lunch in the kitchen which was a wonderful help! In just two days, everyone seemed to be feeling passionate about giving back:
"Going to the orphanage and seeing the girls' faces was not only life-changing but an overwhelming joy to see. As we were moving heavy objects, painting their home and gardening outside, we were all so beyond happy to have shared this experience together.  The girls were so excited to see us and without any hesitation they welcomed us warmly." – Bianca
"These kids aren't growing up the way we are, but the fact that they still keep a smile on their faces at all times is inspiring. Playing with these little girls and seeing them so happy really made me realize how much I should appreciate the little things in life and how much people can have an impact on my life after meeting them for one day. When they got sad I became sad alco because we made them happy and we made them smile. There was such a positive energy and I feel like we really connected with them." – Madi
While in Cusco, Laura faced her fears and went white water rafting with the rest of the trip members.  The weather may have been cold, and the water colder, but that didn't stop Rachel, Nikki, Anna, Madi, and Carly from jumping into the freezing lake and laughing all the way to the shore.
Our last full day in Cusco was jam-packed.  We spent the morning at a government-run nursery with children ages 3-5 adjacent to a primary school. Though the children were a little shy at first, everyone was running around outside in no time. Spencer and Zach played on the see-saw with some, Carly and Giovanni played with others on the swing set and Olivia helped a couple of the older girls with the monkey bars.  It was a short but wonderful visit.
Later in the afternoon we hiked to a viewpoint where that overlooked the main square, as well as the Cathedral and the Temple of the Sun.  When we got back to the hotel, the staff team assumed that our "Siesta" (nap/hang out time) would give the trip members a chance to lie down and relax in their rooms.  WE WERE WRONG. Gio picked up our guide Paolo's guitar and started playing some chords, which quickly grabbed the attention of about half the trip members.  In less than ten minutes we were sitting in a circle listening to Gio play guitar and Madi sing beautifully! It was such a fun way to spend "down time" together through music.
Next up: updates from Aguas Calientes, Pisac and Puno!
From all of us here in Peru…wish you were here!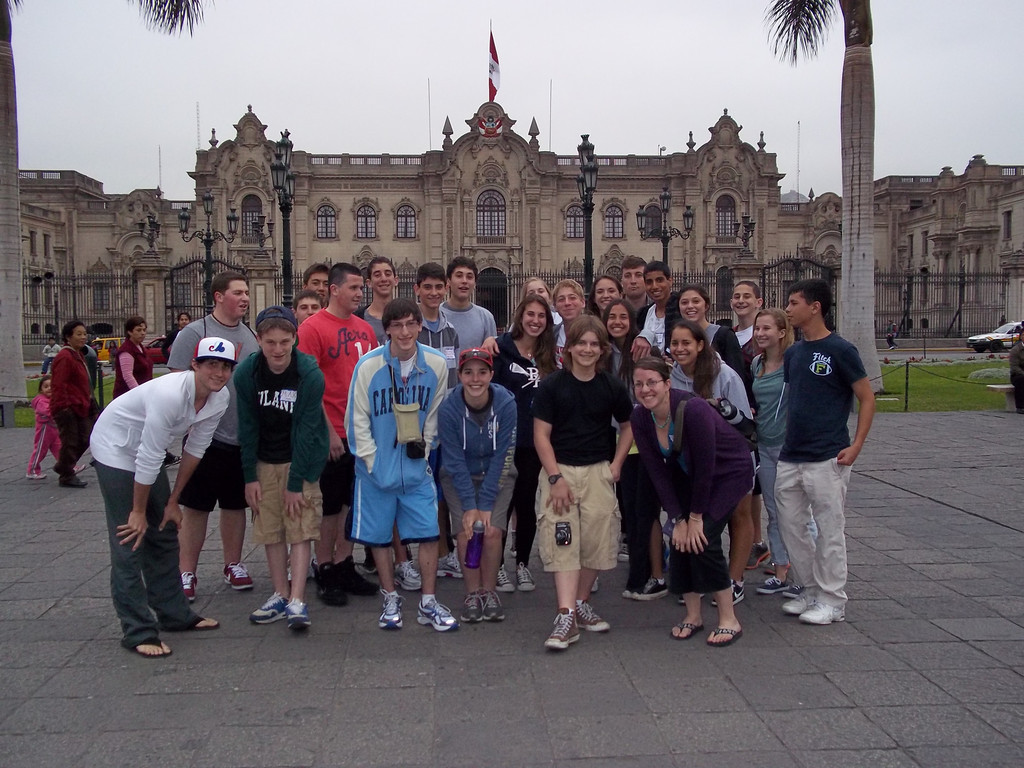 The Westcoast Blogger