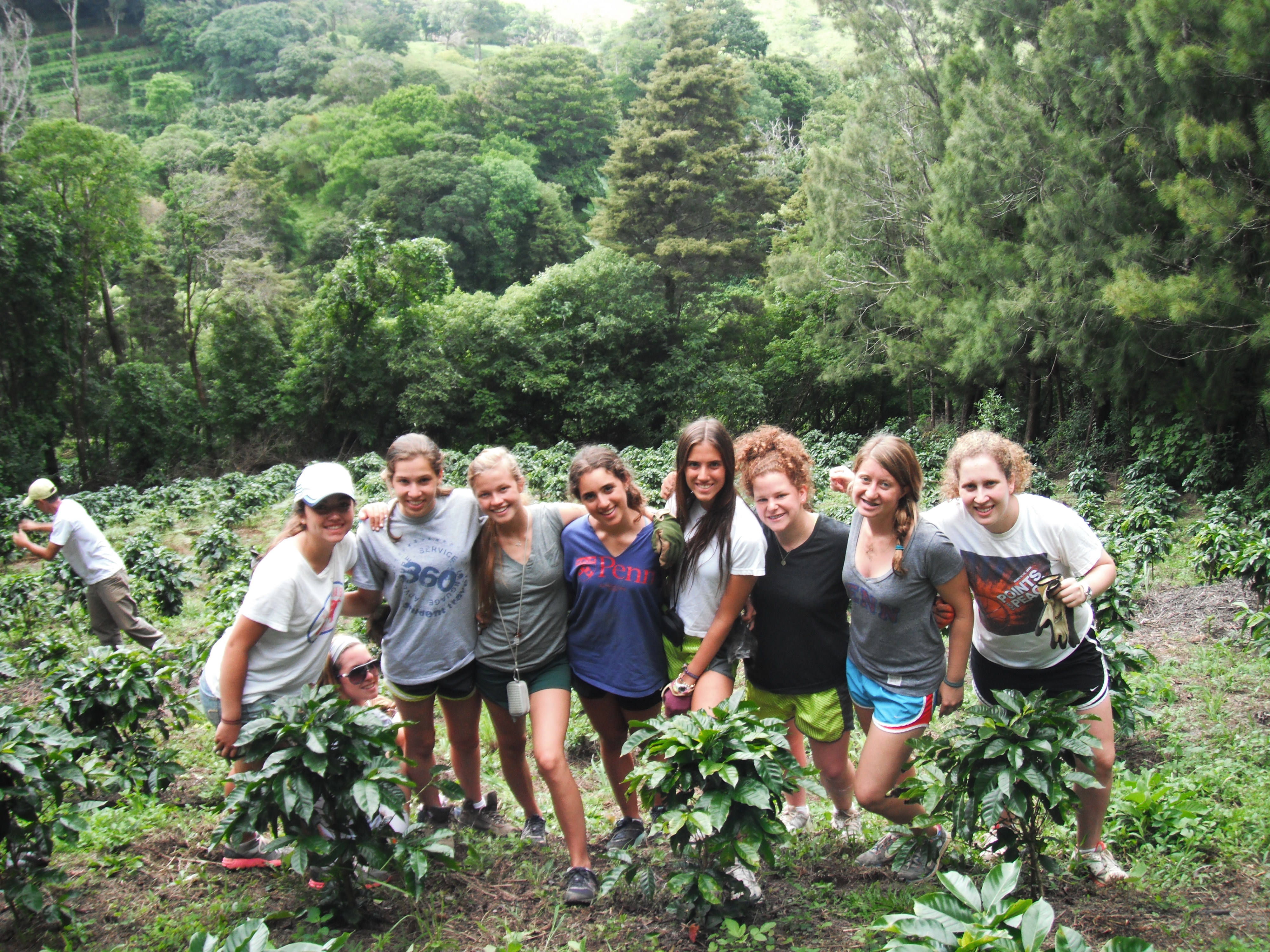 Buenos Dias Parents!
On day two of community service, our "familia" woke up ready to work on projects at an elementary school. During this time of year, Costa Rican children are on vacation for two weeks. As a result, we have been working hard to improve their school environment. Our guide, Jorge, explained that the few children who showed up at the school the day we were there decided to come because they wanted to spend time with our group. It did not take long for the group to connect with each other and play a game of catch.
You should have seen it when Jenna, Romy and Isabelle worked together to sand windows, preparing them for a fresh coat of paint. Tess, Heather, Ryan and Jacob moved cement blocks with determination so they could help build a room for the school. This was a much-needed improvement for the small school. Amandine, Sami, Emily L and Franki collected and painted rocks for the plants in the garden. This process both beautified the school and helped to keep bugs away from newly growing plants. The girls did not waste any time working on this task! At the end of the day, the school principal told us that she is extremely happy with the work we accomplished together at the school and that she knows the children will be very happy when they return from their vacation next week. This left a huge smile on all of our faces. By the end of the day, we all looked around and were proud of the contributions we had made to help the children of this school.
By our third day of community service, we were able to see our hard work come together. At Dylan's house (the little boy who we met on our first day of service), the group worked diligently and made a lot of progress on it. Jack and Emily H dug a three and a half foot hole in the ground. This hole was the beginning stages of placing posts in the ground for the home. You would have been so proud of the teamwork they showed while working on this task. Rachel and Allison used their strength to help shovel dry cement into wheelbarrows that helped support the pole that was placed in the spot that Jack and Emily were working on. The group remained in high spirits throughout the whole day and were determined to continue building a house for Dylan. When we left the site, we could all see how happy Dylan's family was to see the great progress that had been made on their new home. Their eyes sparkled and they had smiles of appreciation on their face.
Before dinner, we discussed what we had learned that day and what we noticed and learned about ourselves. During our discussion, trip members stepped forward if they agreed with a statement or stayed in place if they disagreed. By doing this activity, we noticed how similarly we all felt about the service we are doing. Many of us felt that the work we did was valuable and contributed to a better way of life for Dylan and his community. Sam H said that he continued to work to the best of his ability because he learned that Dylan and his family were sleeping in conditions far less comfortable than his own. After our talk, we all came together with a sense of unity and purpose. We ended the evening with a group high five and smiles of accomplishment on our faces.
During our travels to Rincon de la Vieja, we stopped and spotted toucans and macaw birds. We were lucky to have a macaw bird fly onto a gate close enough to take great pictures. We also spotted three volcanoes during our drive. Talk about a scenic route!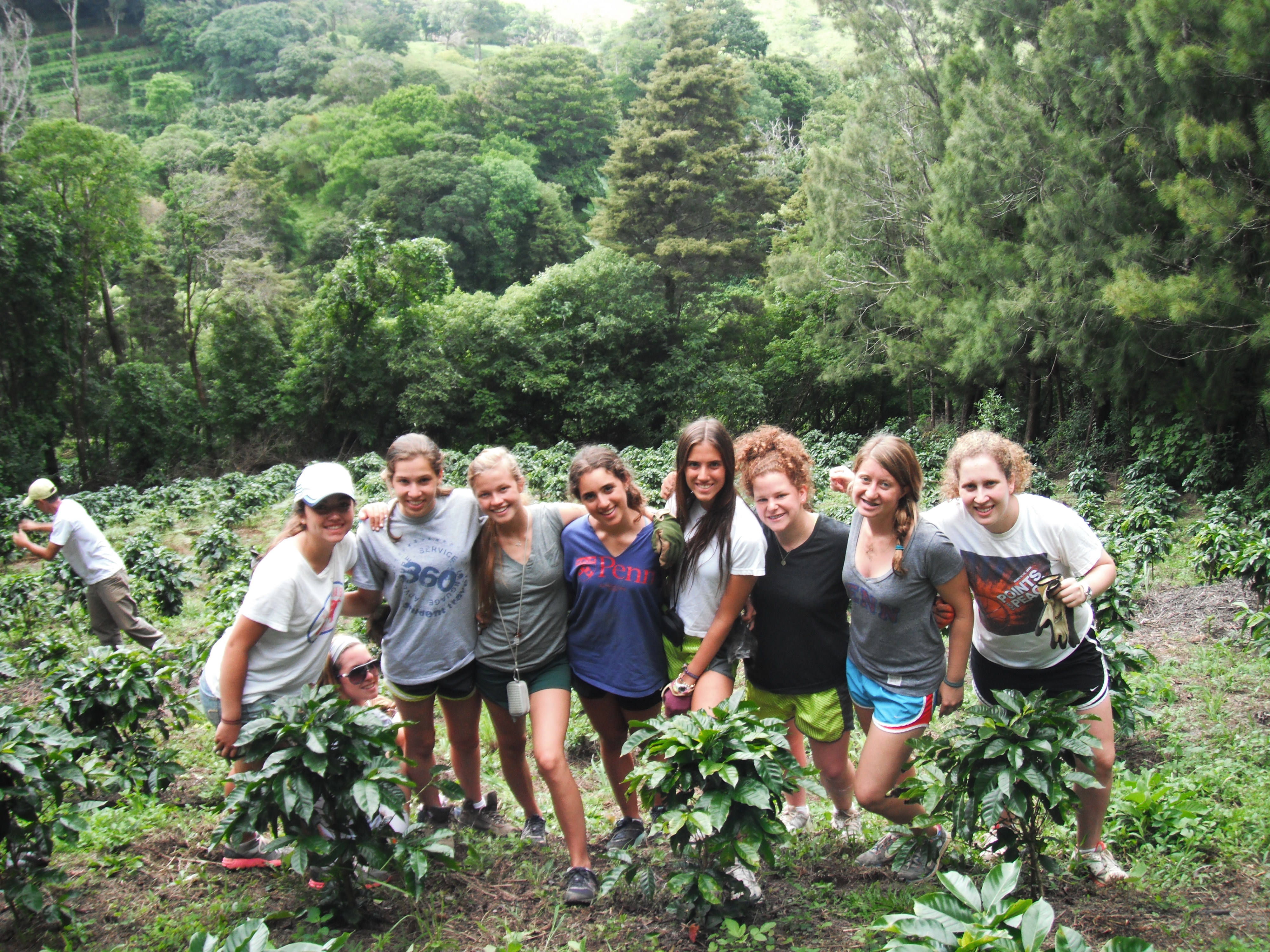 Our evening program that night was a game called Quest. The group was split up into their familias and had to either be the first to present a skit. Dylan, Ryan and Sam M. presented an awesome Justin Timberlake music video. They were positive that it would get extra points from Courtney (who is huge fan of Justin Timberlake). They guessed right! Josh and Daniel presented a humorous British tea party skit that made everyone roll with laughter.
The next day we visited amazing waterfalls and a mud bath- certainly, something that most of us can't do back home! The mud baths were a blast. We covered ourselves with mud and once it dried up, we relaxed in the hot tubs and revelled at our new, soft skin. Sam R. could not contain her excitement when we arrived and so she dove straight into the mud! We could not help but give each other big muddy hugs once we were all covered.
We spent the following night celebrating belated Canada Day and Independence Day. Trip members were split up by nationality and competed in a Canada versus U.S.A trivia night. By the end of the night, Olivia said that she had learned a lot about Canada and was surprised to learn that Canadians knew so much about America!
We cannot wait to share more about our upcoming service and activities. There are great new adventures ahead!
The Westcoast Blogger