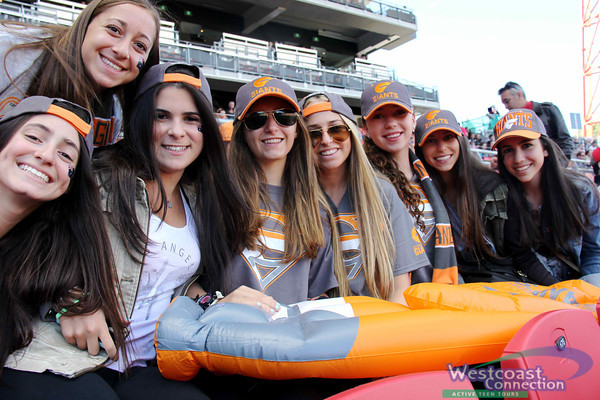 Aloha families of 72H! It's hard to believe the time has come to say goodbye. Since our last blog, we experienced all Sydney had to offer and spent a fabulous 5 days in beautiful Hawaii. In Sydney, we rode to the top of the Sydney Tower where we had a view of the gorgeous city at night. The next morning, we climbed the Sydney Harbour Bridge and had quite a view. Holly conquered her fear of heights and Drew got one of the best photos of the day. This is one of the icons of Australia and a must do for anyone that travels here.  It was certainly a thrill for all of us to conquer it!  We also experienced another thrill and must do – an Aussie Rules Football game. AFL is unlike any other sport on earth and exciting from start to finish.  Going to see a game was the icing on the cake to our Australia experience.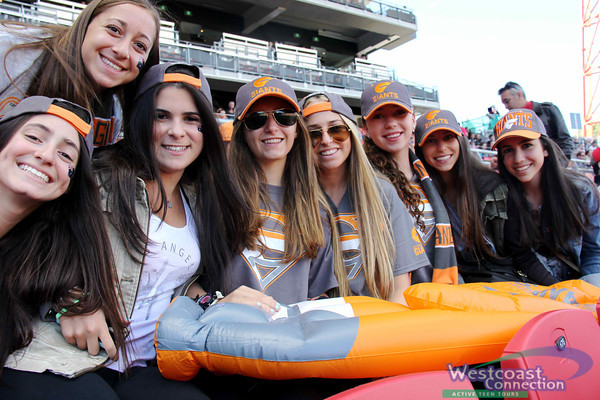 As we moved on to our final destination to Hawaii, everyone forgot they were back in the US and boarded the bus on the wrong side. We began our Hawaiian vacation with a relaxing day on the beach. We hiked to the top of Diamond Head, an extinct volcano and National Park, and had an astounding panoramic view of Honolulu – it was truly breathtaking. The next day we got to enjoy a sandbar in the middle of the ocean followed by some snorkeling. We saw turtles, stingrays, and manta rays as our trip was coming to an end. We really tried to enjoy our last moments together.
On our final night together, we enjoyed a Luau at Paradise Cove. We watched the sunset and learned how to hula dance.  The trip members of 72H really represented Westcoast Connection by jumping on stage and showing their moves. We then watched an amazing performance under the stars.
Ending our time together is definitely bittersweet. Many of us are eager to see our loved ones at home, however we are very sad to say goodbye to our new family. Each and every member of this trip brought something special to this experience. We conquered Australia AND Hawaii … and we did it together. Our memories of this journey are forever connected to the people that we experienced it with. As we go our separate ways, we are leaving with smiles on our faces, memories forever embedded in our minds and friendships that will be cherished. It truly has been a summer to remember. A big Aloha to everyone involved in making this once in a lifetime experience a reality.