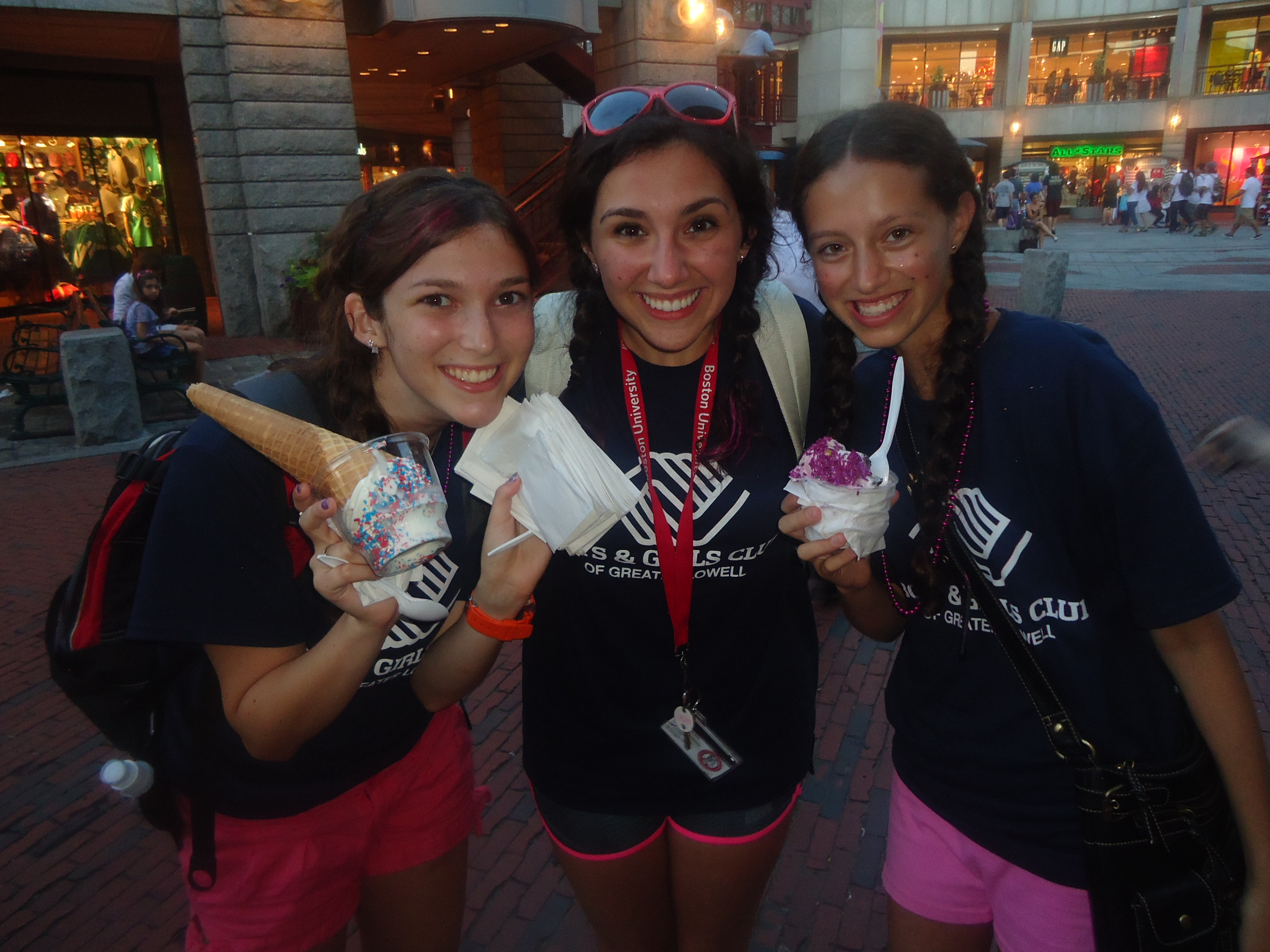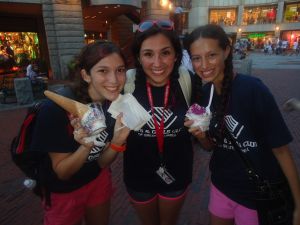 Dear Parents,
Our first three days of community service were a time of hard work and huge rewards. We don't think the Boys and Girls Club will forget us anytime soon!
Our primary task at the Boys and Girls Club was to help the candidates for class president conduct a campaign. All of our trip members were paired up with a candidate, and over the course of our time at the Club they created incredible bonds with their kids. Jessica was a natural with her candidate! The two of them were inseparable and came up with a flashy campaign. Tremayne's candidate liked him so much that she baked him a cupcake. Sarah used a translator to find the right English words for her candidate's speech, and Julian persuaded his very quiet girl to perform a great speech in front of her entire class. Jordan and Eli both jammed with their candidates in the music room. Hannah, Gwen, and Allie were able to coach a girl who couldn't read to perform an entire speech. Everyone at the Boys & Girls Club was abuzz with election fever throughout the week. Congratulations to Kaylee, Eli, and Cristina for helping out the winning candidates!
We also contributed to the Boys and Girls Club in other ways. We spent quality time playing with the kids in the gym; highlights included Danielle winning her first ever game of dodgeball, Andrew getting chased around in a game of tag until he was exhausted, and Tremayne conducting a game of Steal the Bacon. Then we got wet and wild at a local car wash hosted by the Bruins ice hockey girls, and Boys & Girls Club teens! Andrew and Hannah manned the pressure washers while the rest of us scrubbed and dried off the cars.
We also continued to explore Boston in other ways. We had a fantastic dinner at the famous Cheers restaurant, followed up with a round of ice cream at JP Licks. Lea pioneered the upside down ice cream cone. The only downside: when the ice cream vendor saw her cone, she thought she'd dropped it and insisted on giving her another one. After a great day of service, laser tag was just what the doctor ordered! Tremayne, aka the Cookie Monster, was the big winner of the night, and Lexie Loo was a ball of energy throughout the entire game!
 We're positive our second week will be as fun filled as our first!
 The Westcoast Blogger
Are you interested in this community service program or similar? Check out our trips to Washington DC for students and join Westcoast Connection for the experience of a lifetime.