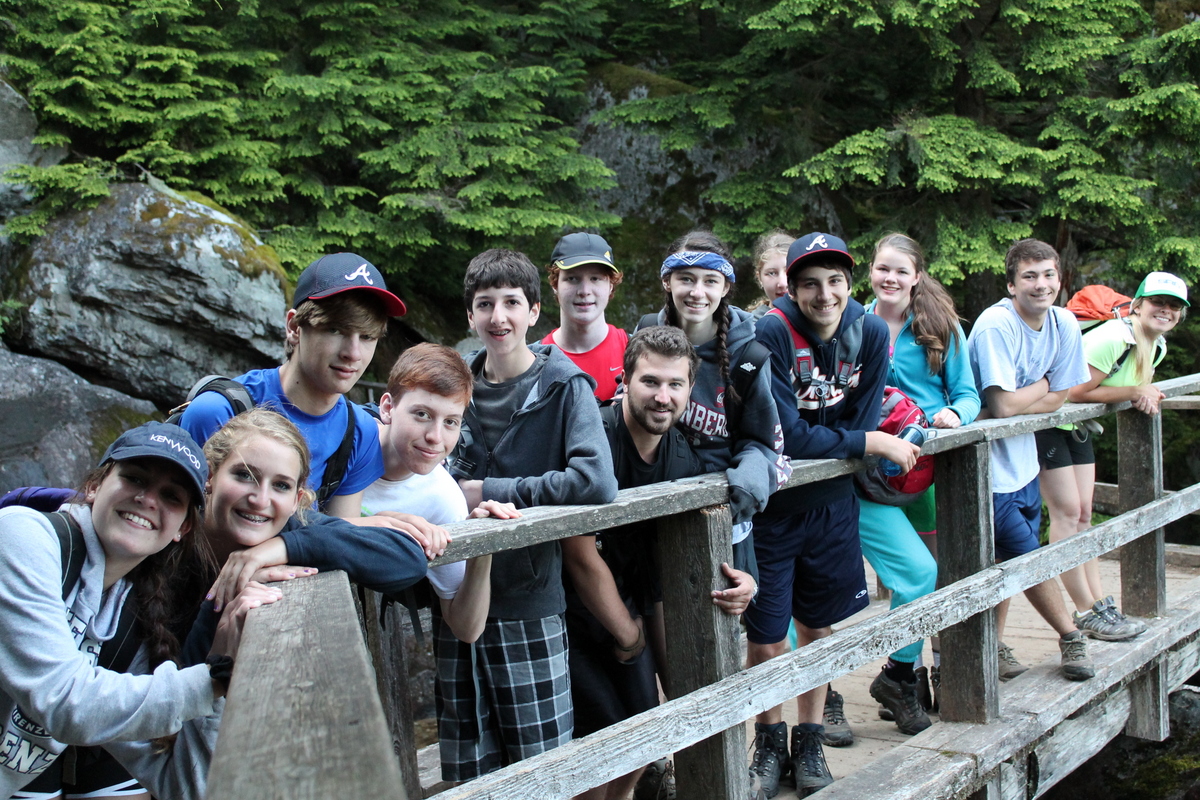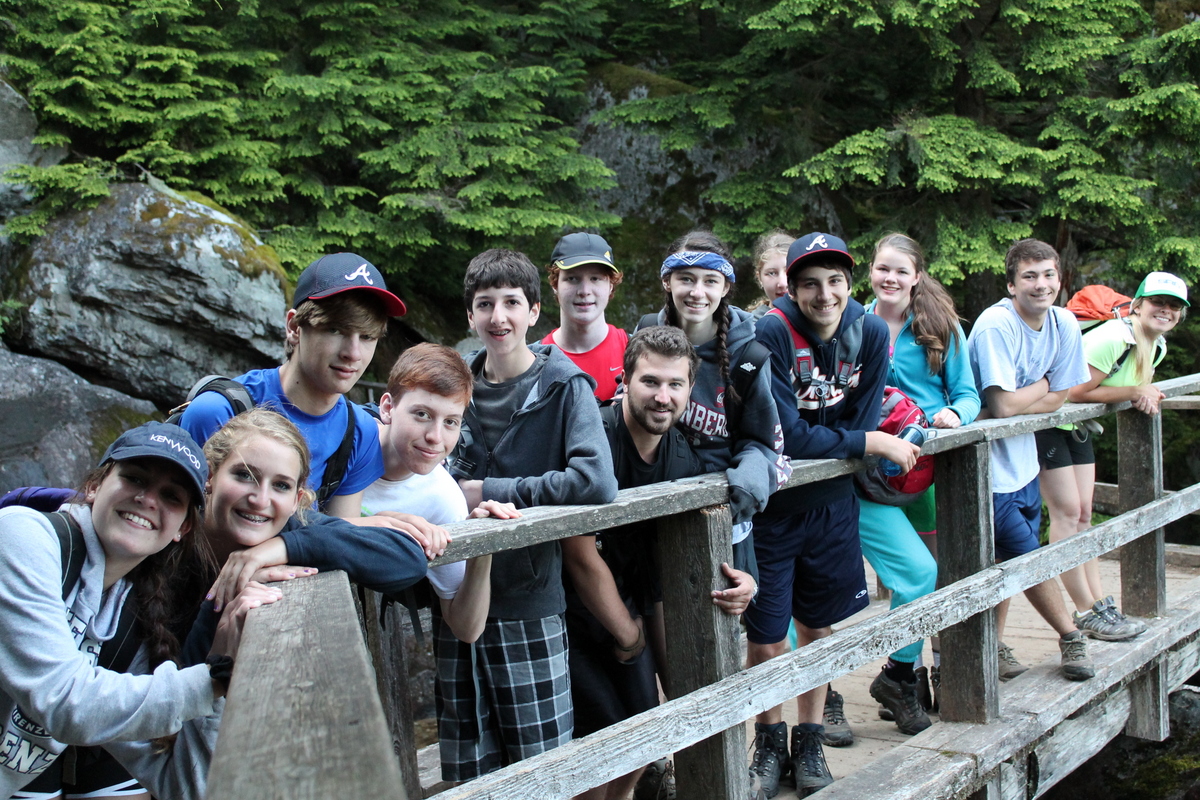 Hello Everyone!
After our final day in Whistler/Squamish we moved into the big city of Vancouver after camping for more than a week. The group packed up the entire campsite and were on the road within two and a half hours. This is completely unheard of! We are still so proud at their teamwork and dedication to this trip. Our first stop was lunch at Granville Island where the group decided to skip the infamous market and all eat lunch together… at the Keg. Though not the decision we were expecting, who were we to say no to them wanting to all be together for meal time?
We arrived on a beautiful sunny afternoon and took immediate advantage of this and headed to the beach. Everyone got a good taste of ocean water once the swimming commenced by playing with the football and enjoying the unique view of mountains, buildings and tankers. Asher, Jeremy, Molly and Lizzie decided that low tide meant time to enjoy the warmed water left behind and soaked in barely-there inches of water.
After a great night's sleep indoors we filed out for a tour of UBC. That afternoon we toured Stanley Park on Tandem bikes, a learning experience for all. We zoomed by another Westcoast group and managed to do twice the distance than expected, completing two loops of the park. Andrew, Gadiel, Daniel and Jacob appeared to have no problems picking up the new hobby and lead the pack most of the way. Dinner out that night at the local Whitespot had a unique finish as we celebrated Asher's birthday! 8 months early. The group's singing filled the restaurant with what we were told was the most impressive rendition the server had ever witnessed.
Following our drive to Penticton we participated in a lazy tube river run to stretch our legs. Special thanks to Andrew for tipping most of the group over. Recognition also goes out to Sammy and Rebecca for floating past our exit point and needing to be picked up by the cute, young lifeguard. We are still unsure if it was intentional haha. Once our site was set up and dinner cooked we headed to laser bowl. Most of the group had never done five-pin bowling but that didn't stop Jacob from winning the high-score contest. Special mention goes to Edie for being the top girl at over 100 points.
The next day was our water sport day and did it ever go well. Daniel, Jacob and Edie all got up for their first times water skiing! Asher also did his first slalom run on one ski. Molly, Lizzie, Sammy and Rebecca all tried out wakeboarding with Gadiel and Andrew laying down their skills. Jeremy lucked out and managed to both waterski and wakeboard before the entire group got a chance to banana boat. Oddly enough this resulted in more swimming than anything haha.
We have now arrived in Banff and stopped on the way to cross off an item on Rebecca's bucket list. We pulled over and were able to take pictures and observe 3 elk feeding on the side of the road. Everyone was pretty fascinated by the encounter and we cannot wait to see more wildlife now that we are camping in a national park!
Bye for now!
The Westcoast Blogger