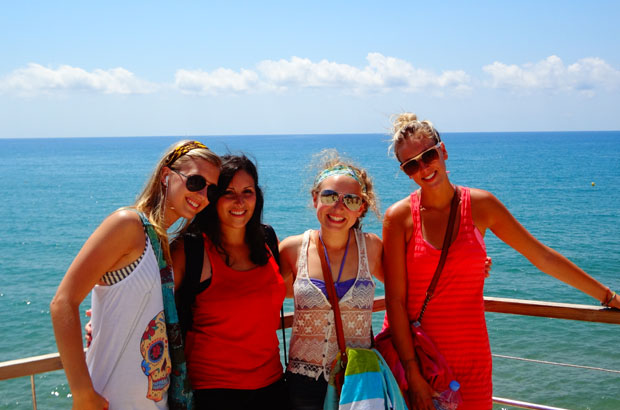 Hi from Trip 6!
We have had an action packed week from amusement parks to national parks.  We quickly became one big trip family, playing some ice breakers and get to know you games at the airport and Boulder dorms.  At our first stop in Boulder, we were excited to be able to try the restaurant, The Sink, made famous by the TV show "Diners, Drive-Ins and Dives" on the Food Network.  Some of us went with Guy Fieri's choice and tried the delicious Cowboy Reuben.
We had our first road trip from Denver, Colorado to Jackson Hole, Wyoming and enjoyed taking in the mountainous views as we made our way through the Rockies.  We even saw a deer run by as we enjoyed a picnic lunch in the park. As we settled into our campground, a group of the trip members were quick to lend a hand and show off their cutting skills to help prepare our special fondue dessert.  Our campsite manager also surprised us with a Canada Day cake.
When we arrived in Yellowstone National Park we were able to see Old Faithful erupt, which we learned erupts every hour and a half.  Throughout the bus ride in the park, our bus driver, Matt, popped in over the mic with some trivia for us, even pointing out a portion of the park that just experienced a forest fire.  Later on, we took in some amazing views of the town of Jackson before heading down on the thrilling alpine slide.  To end the night, we enjoyed a grilled dinner in the park where we worked together to cook a delicious steak and chicken meal together.
A highlight of our stay in Jackson was our adventure down the a Snake River whitewater rafting.  In between the splashes most of us caught a glimpse of a bald eagle sitting in the sun.
We celebrated the Fourth of July together at our campsite in Salt Lake City.  We decorated our campsite with red, white and blue balloons and streamers while we cooked a yummy pancake breakfast.  We enjoyed the day together doing some thrilling rides and slides at the amusement and water parks and having a spontaneous dance party together after dinner.  We even caught some fireworks at night.
We are looking forward to our next adventures in California!
Until next time,
Westcoast Connection Blogger
Interested in experience your own California teen tour? Learn more about booking one of our Westcoast Connection California Extravaganza trips.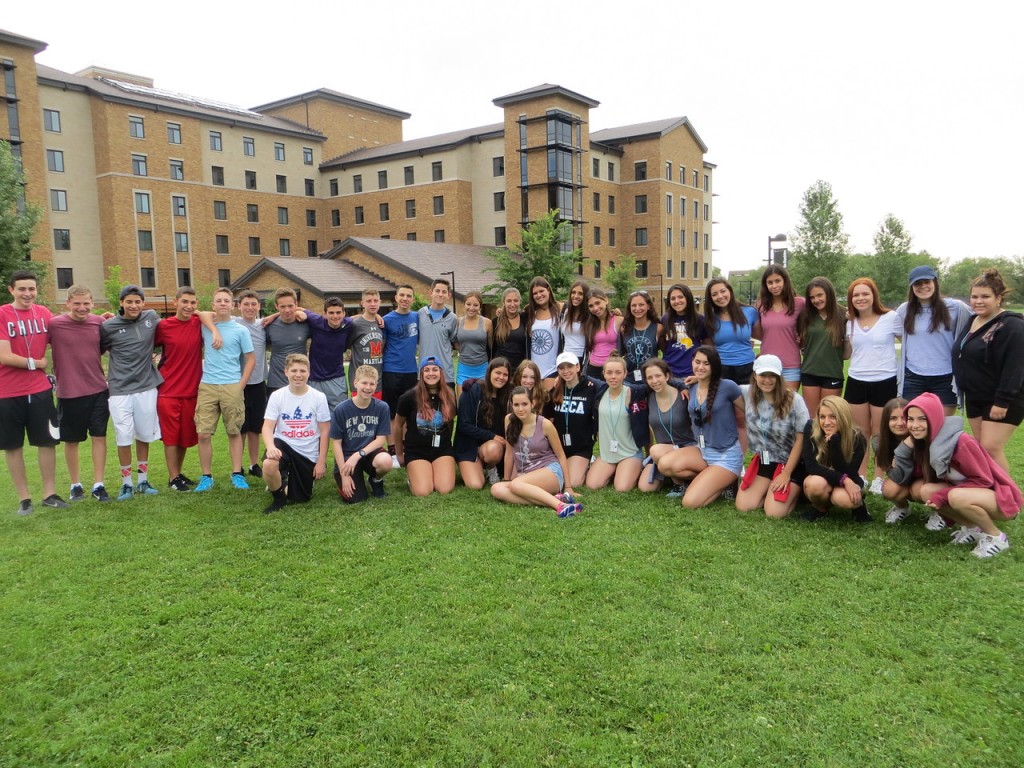 Save