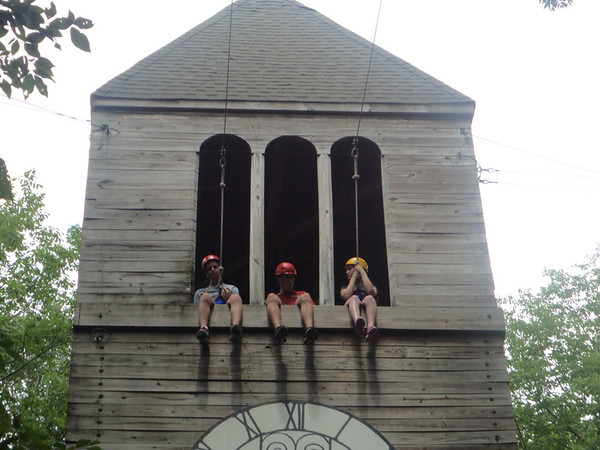 Dear Parents,
Westcoast Connection US Explorer has come together! We had all met at the Hampton Inn LaGuardia hotel, where the trip members loaded their bags on the bus and jumped right into initiative games. As we got acquainted with everyone's names we picked up on a pattern of names for our trip. We have Jesse, Jenna, Julia, Jennifer, Jared B, Jared A, Justin, Jacob, and the staff Jenn, Jess(boy), Jess(girl). If you thought that was funny get ready we have Reed, Reid, Matt Be, and Matt Bri!
As we got on the road for out first ride we Speed Dated, getting to know one another with three questions per round. Settled into the hotel, once all refreshed we had dinner at Chilli's and Nadav loved it more than anyone else! For the evening activity we put on our bowling shoes and a group of boys had a close match!
Upon day two we visited Rusty at the Cornell Outdoor Adventures. Samantha tested herself and set her bar high for the trip by getting lifted and passed through the spider web. Good job Sam! David was also a superstar when he flew down from the swing! Adam (staff) may still be shaking yet smiling from his ride down!
Day 3 is here and we have passed over the border safely into Canada. We will be seeing Niagara Falls, going on the Maid of the Mist and watching the fireworks for Canada day!! Happy Birthday Canada!
Until next time, US Explorer.