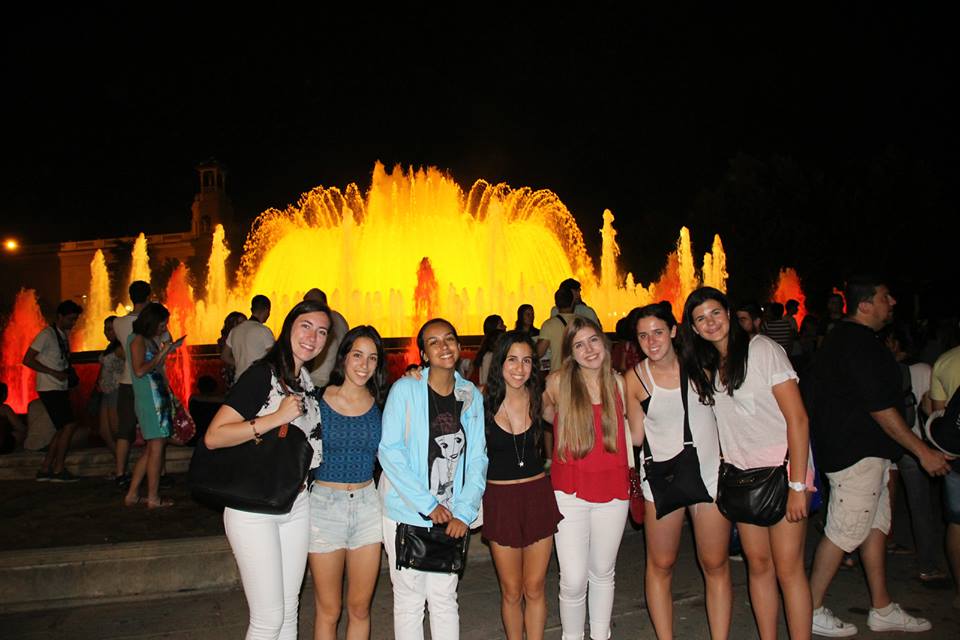 Hola,
This past week has been quite eventful!
In Spanish class, students hypothesized the existence of popular supernatural and mystical beings. Jack posited, in Spanish, that ghosts may exist. Louis and Sydney B debated over the Loch Ness monster, while Ryan remained the voice of reason. Lexi L, Shelby, and Natalie So. were so excited to explore Park Ciutadella for a Spanish scavenger hunt.
In art workshop, Sydney W, Alex, Emily, Keilah, and Emma were so excited to receive their final portfolios of original artwork, among which were fruit bowls and nature scenes.
In business class, Lauren C, Diana, and Anna collaborated on the best techniques for establishing positive morale amongst companies.
Reed and Zach were excited to learn how to clean and prepare exotic seafood such as squid. Gavin, Brandon, and Carlos enjoyed baking Spanish pastries such as brownies and the ever popular chocolate and churros combination.
Community service ended this week with a bang. The locals performed a celebratory gesture to express their appreciation for our students' dedication to service. Ashley, Danielle B, and Brooke were so happy to have had the opportunity to work with such great kids.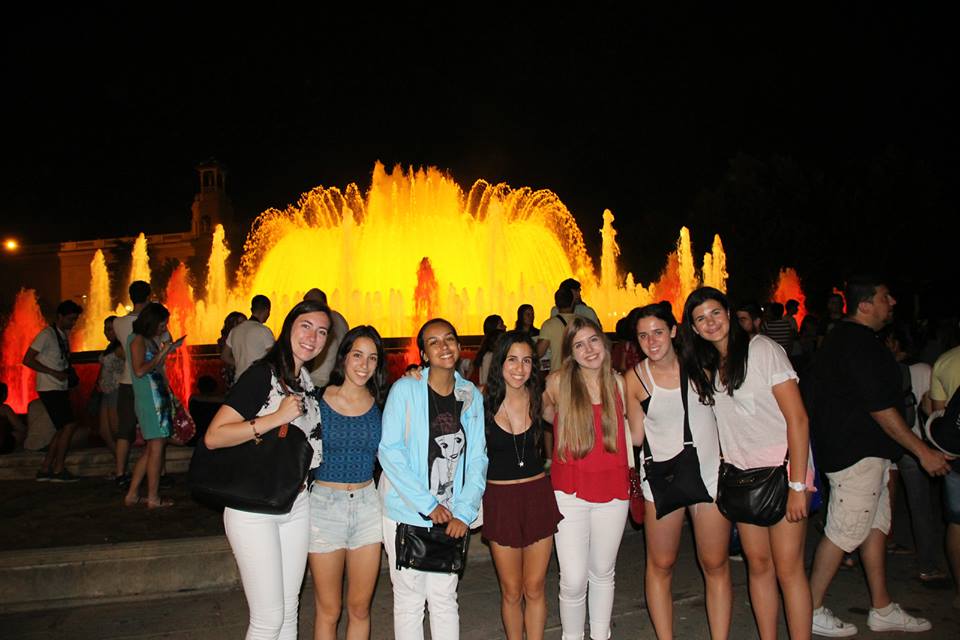 Andrew eagerly displayed his newfound talents on the disco dance floor, as he did the flamenco clap he learned in Spanish culture class. He, Olivia C, and Nicole enjoyed interacting with the Italian tourists, while Zoe and Leah love practicing their Spanish with the locals. Both sets of students love immersing themselves in Spanish culture!
Max, Zach, and Henry channeled their competitive spirit into this Thursday's scavenger hunt in Plaça Real. Challenges included re enacting the birth in the Lion King, singing the Canadian National Anthem, and getting help from locals as necessary. Emily and Olivia S thought the scavenger hunt was a great end to a jam-packed day.
Especially since the World Cup has just completed, futbol fans were very excited to explore the FC Barcelona stadium. Trevor and Olivia H posed for stadium selfies while Javi and Alexandra purchased lots of gear to bring home for friends and family. Afterwards, we had dinner near Plaza Espanya and headed to the Montjuic Light Show. Noah and Louis headed to the front row to catch the awesome displays. Harrison and Avery said it was so cool and better than they expected!
The next day, we headed to Montserrat, and explored the montaña and the cathedral. Madeline, Josie, and Allie enjoyed the leisurely stroll up the hill, while Trevor took in the scenery from all over. Today, Sasha said that the trip to Gaudi's house was the best day of the trip!
This week, we have a few more things planned before we say goodbye to España. We can't believe we have already spent three weeks in this awesome city! We miss the 3 week students so much already. They will be missed but we are looking forward to the upcoming week in Barcelona and the grand finale at the Sitges resort.
Stay tuned everyone! Hasta pronto!
The Westcoast Blogger
Have we piqued your interest? Explore our 21-day and 28-day tours and pre-college study abroad summer programs to Barcelona. It will be the travel experience of a lifetime. Start planning your own adventure with Westcoast Connection today!