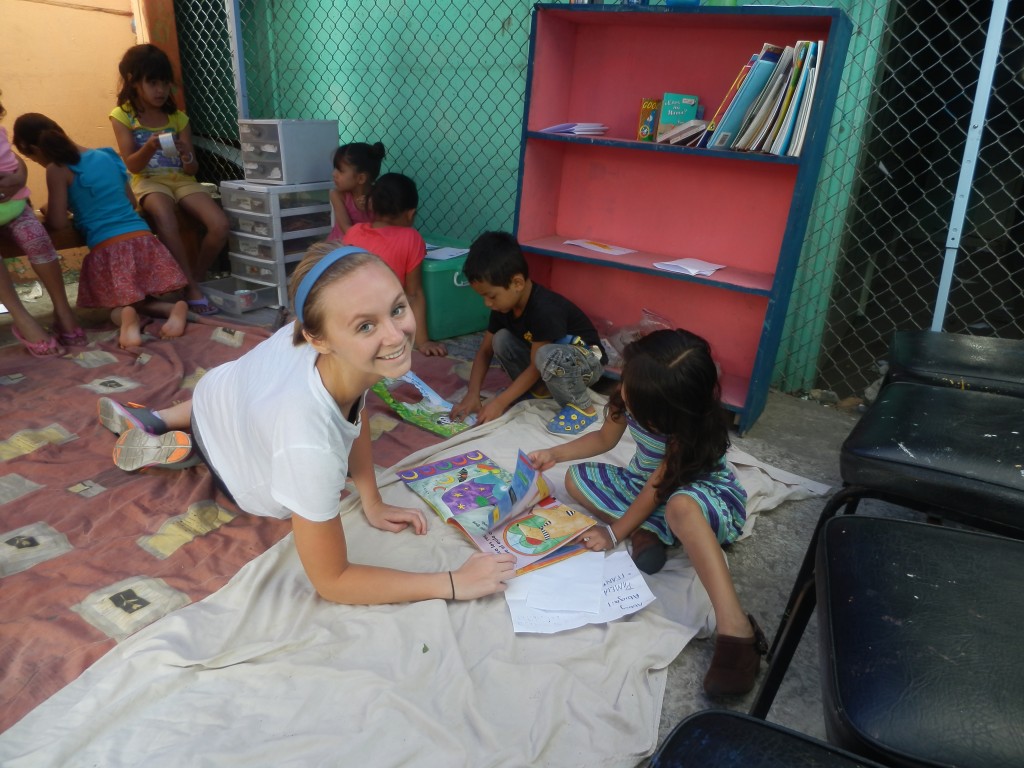 Yesterday was our first day of community service, and we loved it!
Our day was packed full of projects: painting, construction, and spending time with local children. After being introduced to the community of La Carpio and the Costa Rican Humanitarian Foundation, as well as the work we were going to do that day by community leader, Gail Nystrom, we all felt very connected to the experience before us. Rachel's artwork completed a freshly painted front wall of a woman's house, and the woman couldn't have been happier or more proud of her home's spruced up look! Saeree and Evan worked on their construction skills, as they helped build a wall in a two-family home so that each family could have some privacy. While playing with and teaching local children, SJ, Allie, and Justin learned that, despite a language barrier, their presence could brighten the kids' days and make them smile!
We ended the day with a poolside Latin dance class and lots of laughs. It's been a long and meaningful day and everyone is looking forward to day two of community service today!
The Westcoast Blogger