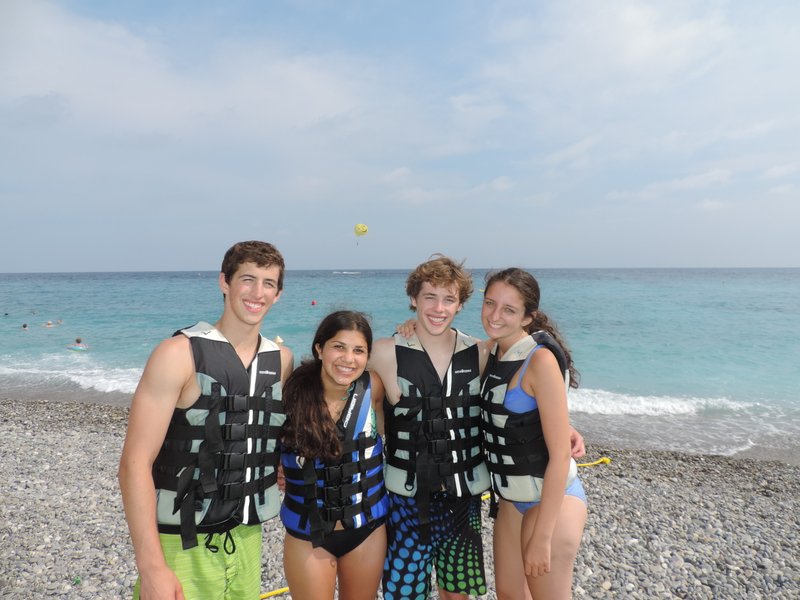 Dear friends and family,
Welcome back! It's unbelievable to think our month is Europe has come and gone! We made our last stop in Nice, France. After leaving Florence we stopped to see the leaning tower of Pisa only to grab a couple selfies and some group pictures. Then we headed over to Monte Carlo to be blown away by the incredible cars and beautiful yachts! While there we enjoyed dinner at Stars and Bars restaurant and then walked up towards the casino and along the pier. Once we got near the casino we played a game. Our very own Jack pretended to be a celebrity from a Disney channel show called "I didn't do it." We had our "celebrity spotting" right in front of the casino where we snapped a ton of pictures and screamed for excitement for him! Not soon after we began our pictures, other people began taking pictures and asking who he was! They couldn't believe how young looking he was! We got some great pictures and plenty of great laughs out of it. Following all of that excitement, we were surprised with a firework display at the end of the night to wrap up one of our last couple nights together.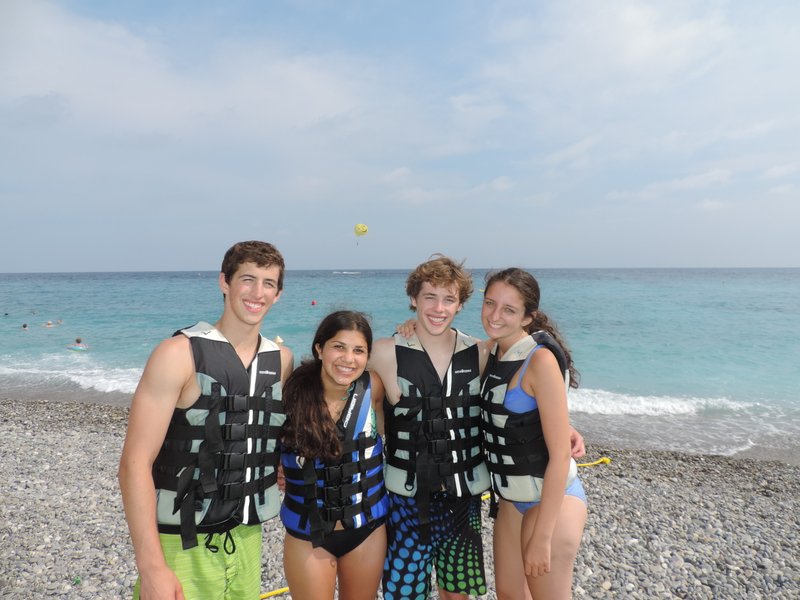 The day had come: our final day together. At least we got to spend the day exploring the beautiful city of Nice and the famous rock beaches. We even got to finish up with some tubing and suntanning! After enjoying our last meal in Europe we headed down to the beach at night for some end of the trip superlatives and an incredible slideshow of our memories made by our very own trip leader, Mat. It was pretty remarkable looking back on the past month we have had together. At the end of the slideshow he even managed to slip in a solo picture of each and every trip member sleeping during one of our many bus rides!
Wow! 28 days, 10 cities (12 if you include Vatican City and Monaco), 10 hotels and 4 countries with 37 people has come to an end! This was such an amazing summer and a very memorable trip! As we said goodbye to each other in the airport we exchanged hugs, cell phone numbers and even tears as well!
Until next summer…ciao!!
The Westcoast Blogger