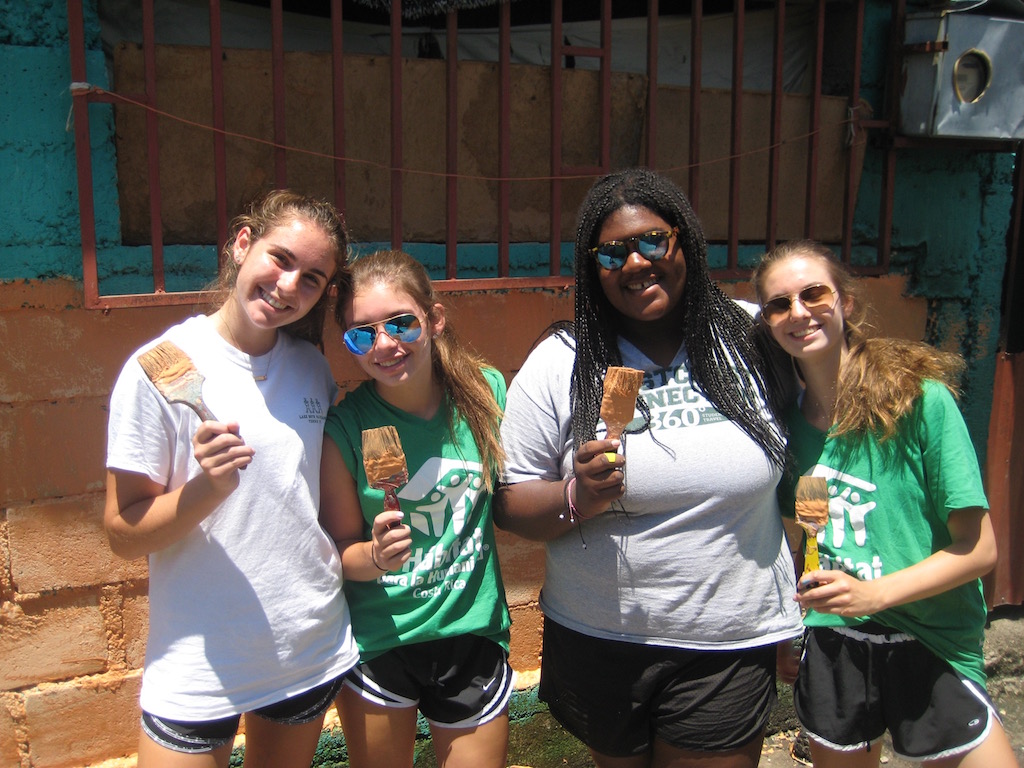 Hello family and friends,
We cannot believe that we are heading home tomorrow. This trip has been fantastic in so many different ways. Traveling through the beautiful country of Costa Rica, working and playing with joyful children, helping to build houses, making new friends, overcoming fears, and participating in surfing, canyoning, and zip lining, are just a few of the highlights. The days have seemed to move faster and faster as we approached the end of the trip.
After we finished our service in La Carpio, we headed to Dominical and Manuel Antonio for some well deserved days at the beach. We were able to put our surf skills to the test once again, and our previous experience had clearly paid off. It was a great morning to solidify the techniques we learned in Flamingo, and also to spend time together on the beach.
We enjoyed a fantastic snorkel cruise in Manuel Antonio. As we travelled along the ocean, we actually spotted a mother and baby humpback whale! What an experience to have! We laughed as we jumped into the ocean, slid down a slide from the boat, and spotted fish while snorkelling. We even had a sing-a-long with the Cruise Director, with us shaking maracas and tambourines. It was a perfect way to end our time in Manuel Antonio.
We've all had such a unique, meaningful and fun time together over the past month. Thank you so much for entrusting us with your children as we embarked on this adventure together. We hope you enjoy hearing stories upon stories once your children return home! See you at the airport!
Adios!
The Westcoast Blogger