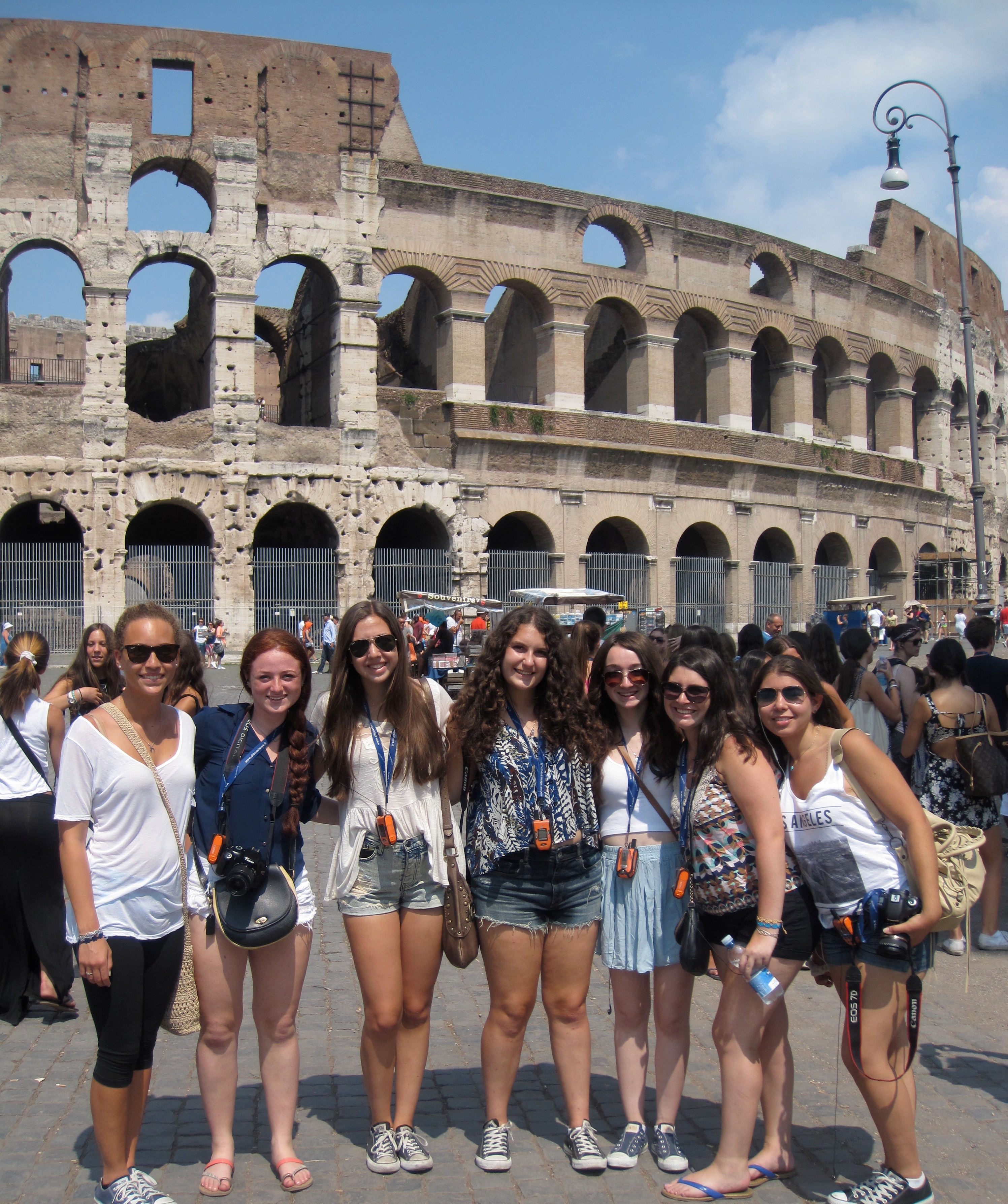 Buongiorno!
Our time in Italy has ended, and so it is time for the final blog post of the 2013 PCE Florence program, with updates from our final days in Rome and our goodbyes at the airport today. It's hard to believe the month is already over!
We arrived in Rome on Tuesday evening and hit the ground running, visiting some great sites our first night there. Our first stop was the Spanish Steps, where Raquel, having flourished in photography class, took a terrific photo of the PCE Florence staff.  After that, we broke into dinner groups and explored some Roman restaurants, and then went to the iconic Trevi Fountain! Rachel, Nicole B, Eliza, and others all threw coins in the fountain as per tradition (and we all took lots of pictures).
On Wednesday morning, we took a guided tour of some more of Rome's most famous sites: Vatican City, the Sistine Chapel, the Pantheon, and the Colosseum! Our knowledgeable tour guides, Irene and Marta, taught us a lot about the Italian capital city.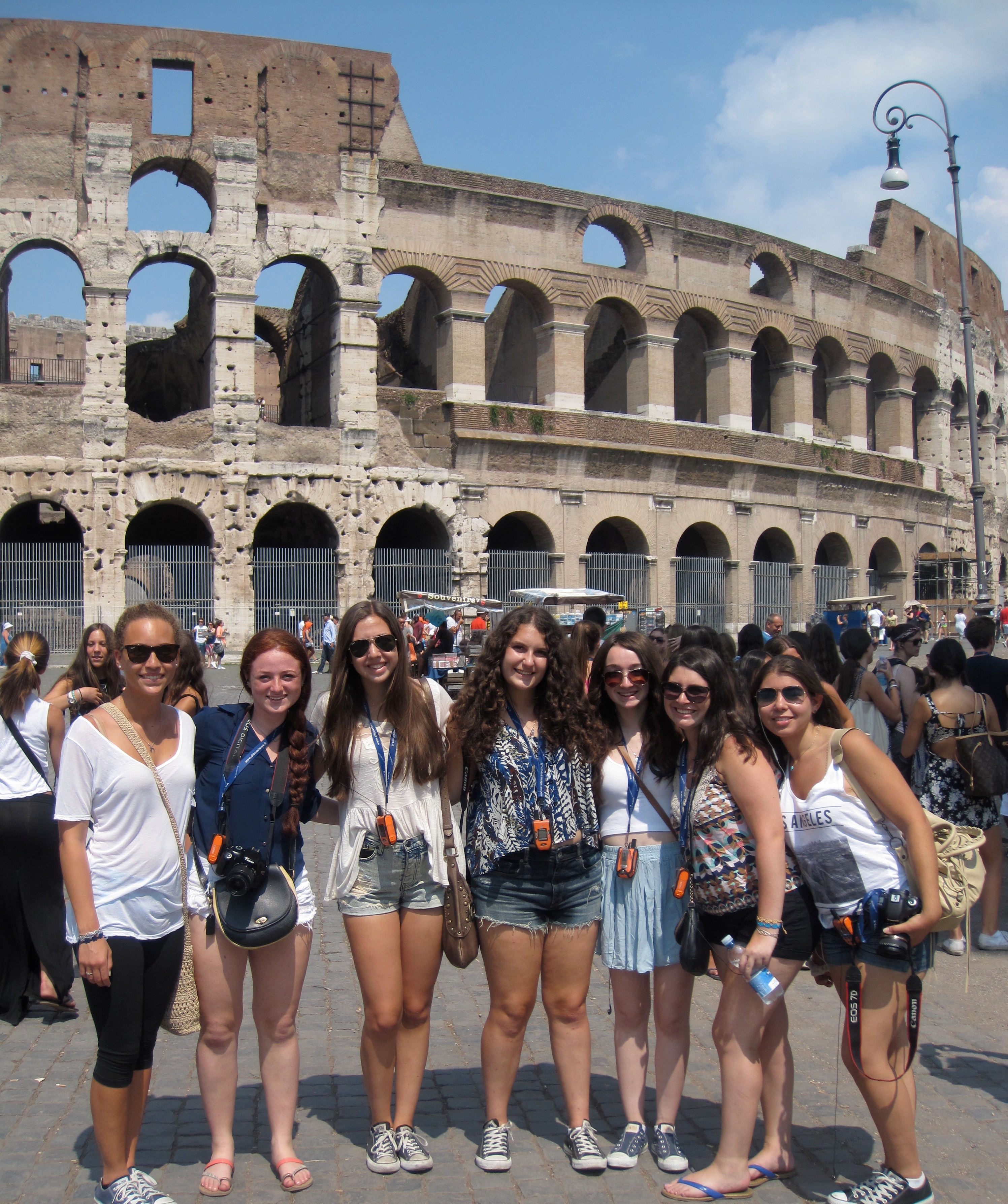 We then went back to the hotel to refresh and get ready for our final group dinners, which turned out to be quite poignant as it began to sink in that our program was ending. Students reminisced about their first meetings and impressions just a few short weeks ago, and reflected on the friendships they'd formed. Jordan C, for example, has made tons of great new friends from the program even though she came with her good friend Ryan.
Everyone was sad to have to leave but determined to have a great last day! We had our last breakfast in the hotel on Thursday morning and then went out to visit the Roman Catacombs, which Drew was extra excited about since she'd read about them in National Geographic! We've visited more than our share of memorable locales this past week.
For our final dinner, we experienced an authentic Roman Toga party complete with togas and a live staged gladiator fight (complete with music from the film Gladiator!) and opera singing. And after dinner, all students received "appreciation packets", complete with personal awards, quotes or anecdotes along with copies of our musical "Morning Mix", group contact info, and space for note-writing and signing (ask your own teenager about his or her packet). Each student also received an official certificate of completion of a precollege summer program at Florence University of the Arts.
And now, each of us is finally home or on our way home. We hope everyone's had a magical summer at PCE Florence.
Arrivederci!
 The Westcoast Blogger