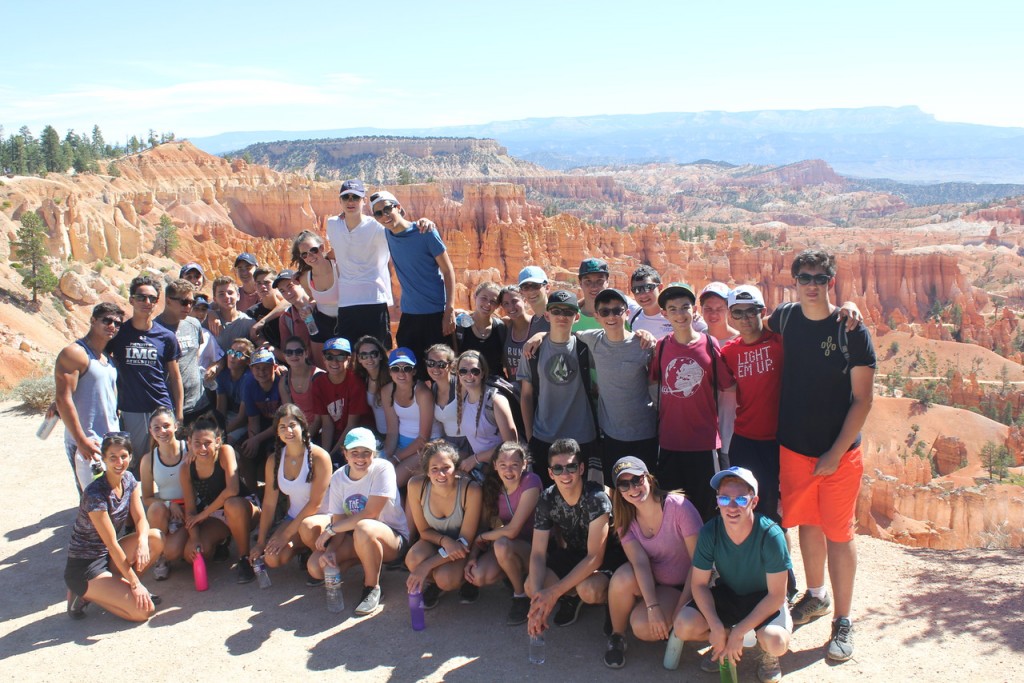 Hello!
What an amazing final week it has been out west, and so much has happened since our previous blog post! We left California for Las Vegas, where we got to explore the city's most famous sites. The Trip Members got to go to the top of the Stratosphere Tower, where they rode on the world's highest thrill ride—the view was incredible! The NBA's summer league was happening while we were in Las Vegas, and we ran into a whole host of players and coaches, including the Boston Celtics coach and Texas Legends player Satnam Singh—it was a special treat for our sports fans! A few of our Trip Members also got to partake in an Avengers Interactive Experience that took them through the Vegas landmarks with a Marvel twist! Las Vegas was so much fun, and the Trip Members were in such high spirits the entire time.
After leaving Nevada, we headed east for the Canyons. Our first hike in Zion National Park lead us to a surprise natural pool waterfall amongst the dry canyon. The views in Bryce Canyon and the Grand Canyon were even more spectacular than the last, and we got a ton of great photos; take a look on the website after this! The most fun part of our camping in Bryce, though, was definitely our group Olympics. We split the Trip Members into two teams, and they competed against each other in friendly challenges and activities. We had an Apache relay, trivia contest, bus games, and even a Chopped cooking challenge! The energy and excitement was overwhelming, and the Trip Members got to experience team work and friendship in a whole new way.
Our final few days were spent in Scottsdale, where the Trip Members got the chance to begin winding down and relaxing in preparation for their departure. On our final night, we held a banquet for the Trip Members, where we handed out awards, watched a slideshow of pictures, and signed message books for everyone. It was the perfect symbolic send off to commemorate our amazing adventure. In just 3 short weeks, the Trip Members have gone from strangers to friends. Teenagers from around the world came together for this adventure and are leaving with memories to last a lifetime. It has been such a pleasure getting to see our trip members come together for all of the fun, branching out to meet new people and have new experiences. We hope that they remember their California & The Canyons summer forever—we know we will!
It's been great!
The Westcoast Blogger
Interested in learning more about travel tours of California & the Canyons with Westcoast Connection? Discover our 21-day teen tour. It will be the travel experience of a lifetime!