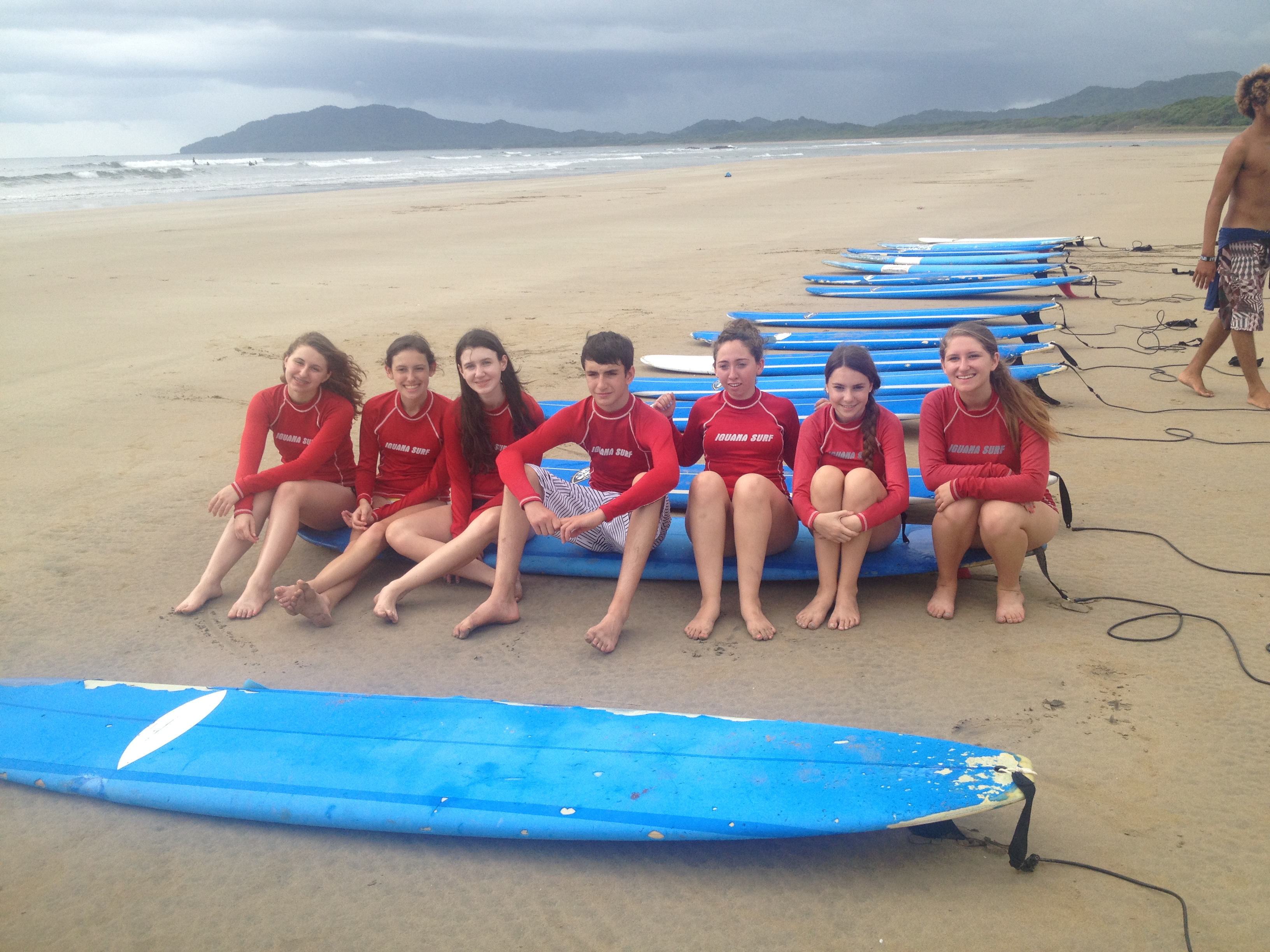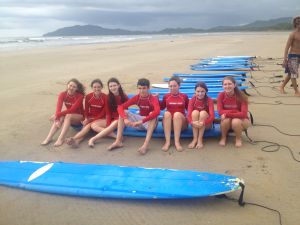 Hello Friends and Family!
My my, how fast time flies! It's already day 9 and a lot has happened over the past few days. We've built homes for struggling families, ziplined through Costa Rican jungles, rode on horseback to a beautiful waterfall in the Rincon Valley, and learned to surf at Tamarindo beach.
The community service we did for Habitat for Humanity was a big success. In two days, we laid the foundation for two homes, saving the families weeks of work. It was very gratifying to see the smiles on their faces when we met with them afterwards – despite the language barrier, it was very clear how grateful they were. Tucci however was unphased by the language barrier, and demonstrated her Spanish skills by getting to know the kids, who she told us all about afterwards. All in all, we left the Habitat site with dirt on our clothes and smiles on our faces.
The adventuring has also been incredible and it's hard to say what's been the best so far. Surfing however was definitely the most challenging. While I fell every time I tried, some of the trip members were natural talents. If Remi and Alex S. comeback to the USA as aspirant professional surfers, I can't say I'll be surprised – they both got up in the first couple of tries and navigated the waves like veterans.
Also in the last couple of days, we've begun the Westcoast 360 Olympic games! We formed the trip members into two teams, and they've been competing over the last few days in all kinds of events from Family Feud to Capture the Flag. For each event, a team can earn one point for winning that event. And guess what, the score is currently tied 2-2! Team 1 has been supported by a strong performance from Brett, who won multiple rounds in Minute-to-Win-It to secure his team a point. Team 2 has been supported by a strong performance from Sarah who correctly answered several key Family Feud questions to secure Team 2 a point. But there are still many events left to be played, so it's anyone's game.
As you can tell, we've been up to a lot! Hope all of your summers are going splendidly – we'll see you in just a couple of short weeks!
The Westcoast Blogger