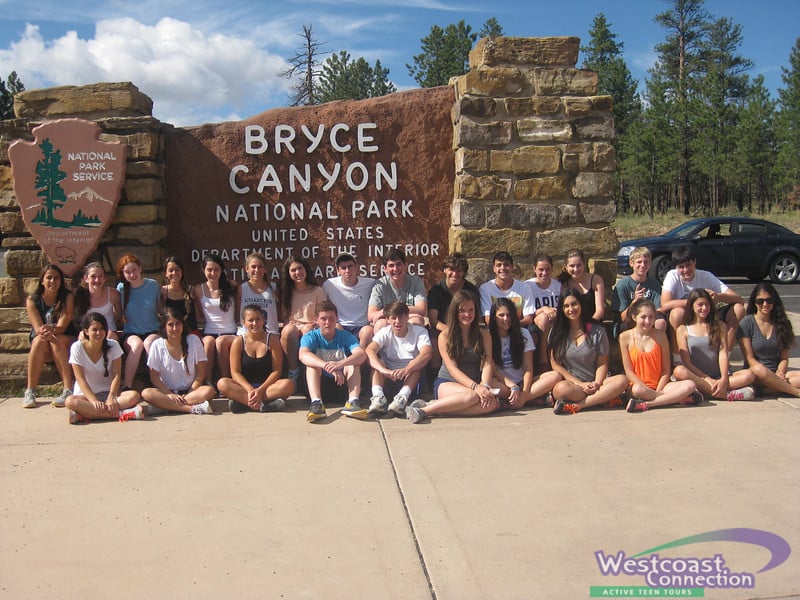 Hi for the last time family and friends of California & the Canyons!
This will be a short and sweet final blog from me.
We are currently in Scottsdale, and I think by now you can guess we are still having the time of our lives! Tonight is our final night, and we are having a banquet!! Lots of dancing, good food, and some special awards!  We are all unbelievably sad to be coming home (sorry parents!!), as we had the experience of a lifetime!
During our days in Arizona, we truly took in the desert spirit. We went on the famous "Pink Jeep Tours", and when we arrived were lucky enough to be greeted by a welcome sign! Gia S., Marlee B., and Sophie H. seemed to really enjoy the bumpy ride and we could hear them screeching with joy from miles away! Each tour guide was nice enough to give us various facts about the wildlife, climate and rock formations in the desert! We all had a ball! At a restaurant near the tours, some trip members even tried some odd Arizonian food including rattlesnake, cactus and buffalo. We hear they all taste like chicken. Interesting!
We got to hike around the infamous Grand Canyon, one of the seven wonders of the world. It was an especially good place for pictures and amazing scenery. Paige S., Bailee K. and Jayne S. seemed to take advantage of this opportunity.
Last night we went to Dave & Buster's (for those who are unaware it's an arcade and restaurant). We all got power cards and were able to play many games! This trip blogger caught Vicky G. hitting the jackpot and winning 500 tickets. That's a lot!!!!! Furthermore, this very sad blogger was creamed by Harrison L., Jordan G. and Matt S. in video games repeatedly. Some trip members opted for other activities. For example, Lorena S., Danielle F., and Marcela B. all took a funny photo shoot in one of the booths. A fun time was had by all!
Finally, a special shout out to Jordan H., Danielle F. and FINALLY Spencer C (you'd get the joke if you were on the trip – sorry!!) on VIPs this week. Also, happy birthday to Sarah R!
As we wrap up our three week trip, we can't help by reminisce on the amazing time we had. From Los Angeles, to Vegas, to Scottsdale, and many more, we will never forget all of the memories we've formed on this amazing journey.  We've been surfing, rafting,water skiing, to Disney, the San Diego Zoo, Alcatraz, and so much more! It was truly an unbelievable trip we will cherish forever.  We can't believe it's over :(.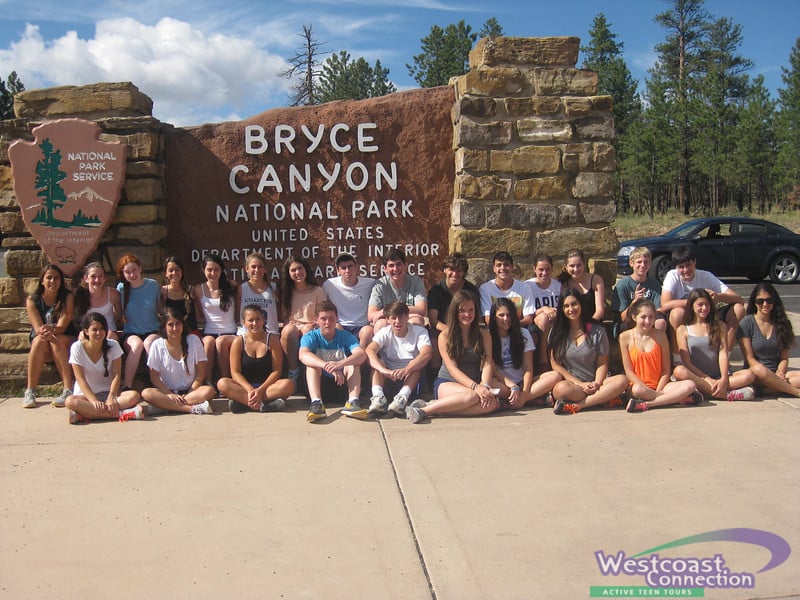 Goodbye for the last time!
The Westcoast Blogger