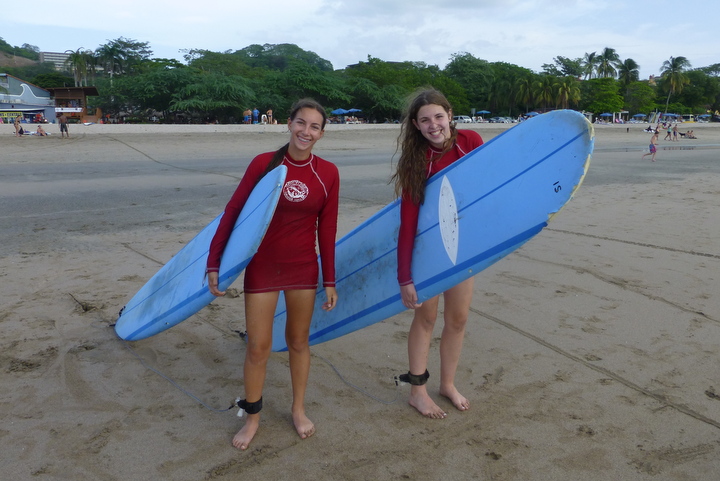 Buenos Dias amigas y familias! It's been a few days since we've updated you and there is so much to talk about! We continued our service with Gail and the Costa Rica Humanitarian Foundation and it was a blast. We spent the next morning buddied up with a child from the community and helped coordinate sports games and swimming – they don't get that opportunity often so it was awesome to see how happy we could make them while still having such a great time!
Our evenings have been filled with fun and laughter as well. We sang the night away at karaoke as the whole group got up on stage together to sing high school musical, as well as many other songs. We also had a blast at mini golf, all whilst continuing our singing and dancing streak along the way.
Our time in the Central Valley has now come to an end, but we've been able to start our adventures elsewhere. We headed to Tamarindo to eat a delicious lunch and spend some time on the beach. We all went into the ocean together to ride the waves and soak in some sun – but don't worry, we've all been wearing our sunscreen since the sun is so strong! The beaches here are breathtaking. With the blue water in front of us and the vast mountains in the distance it's hard not to fall in love with this place. From there we headed to our new hotel in Flamingo, where we all have our own little villas to call home for a couple of nights.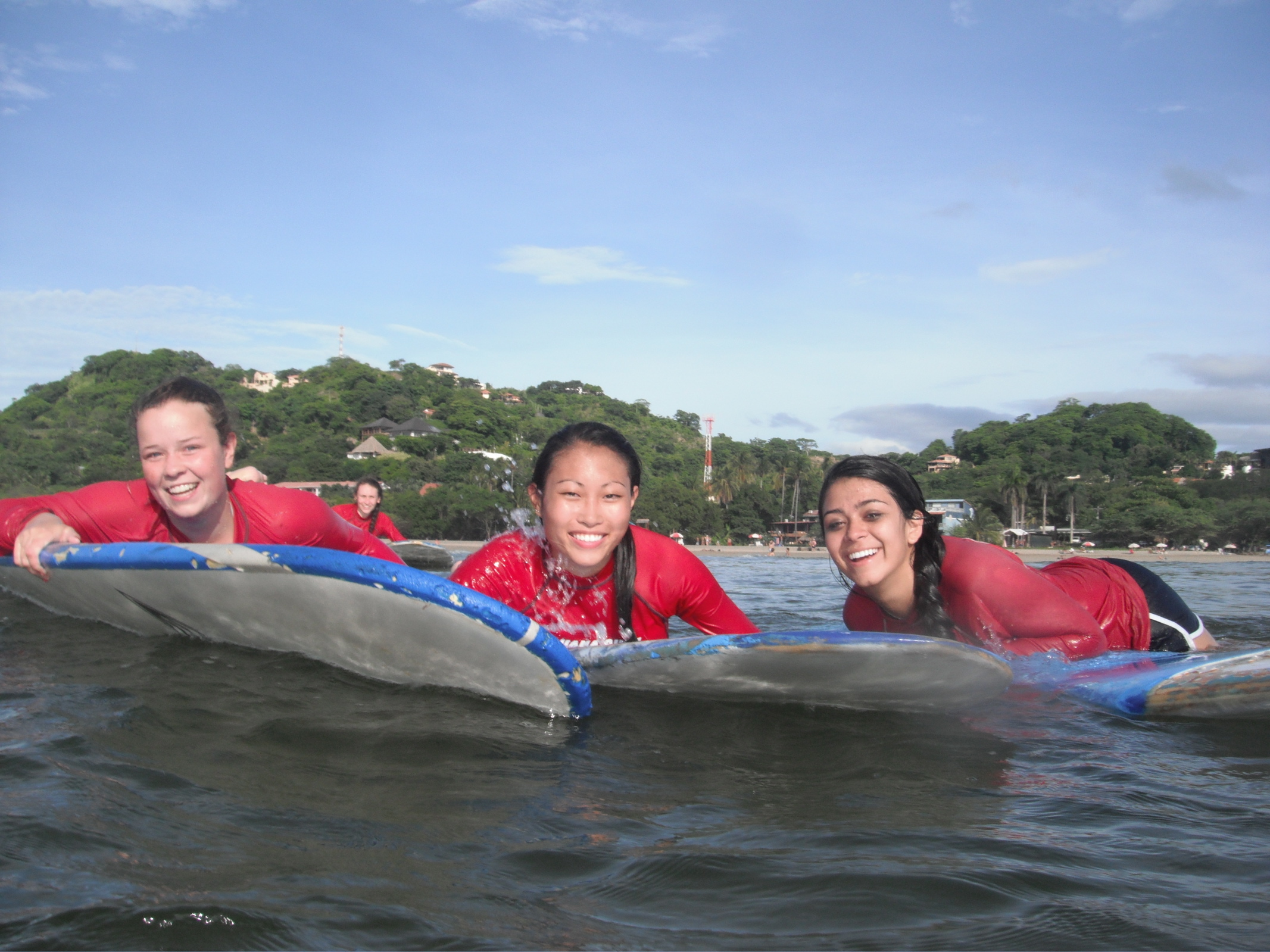 Flamingo is different from where we've been so far and it's so interesting. 66% of Costa Rica's population lives in the Central Valley (where we were), so things are much more rural here. The neighborhood we're staying in has a pretty big Italian population so we've been able to switch things up a bit and eat some delicious Italian food – AND GELATO! From chocolate to snickers to Nutella, this gelateria had the most amazing flavors we could ask for. It doesn't get cold in Flamingo at night so that after-dinner delight was refreshing and tasty.
Today we were able to start our next and final service project.  It's different than what we were doing before in La Carpio and with the kids, but it's still amazing and helped out the community. We were able to completely sand and paint an entire house today! The group worked together to help a family who moved into this house in the 80's but haven't had the funds or resources to do any work on it. Today we were able to make that family in need feel a little bit better about their home while brightening up a neighborhood. We are going back tomorrow morning to put the finishing touches on the house and perhaps even get started on another!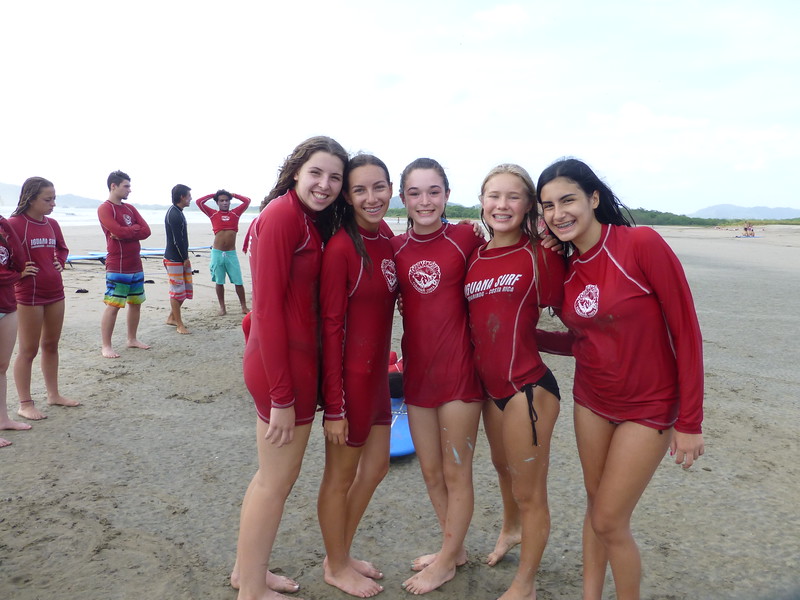 From there we went surfing back at Tamarindo. The weather was perfect and there were some gnarly waves for us to ride. The group got to go into the water together and after a few tries –almost everyone was able to get up on their board! Tonight we had a bonfire on the beach with our service partners. They gave us dance lessons and we all got to spend some quality time chatting and debriefing our terrific day of service.
We only have a few days left but there is so much to look forward to! Until next time.
The Westcoast Blogger