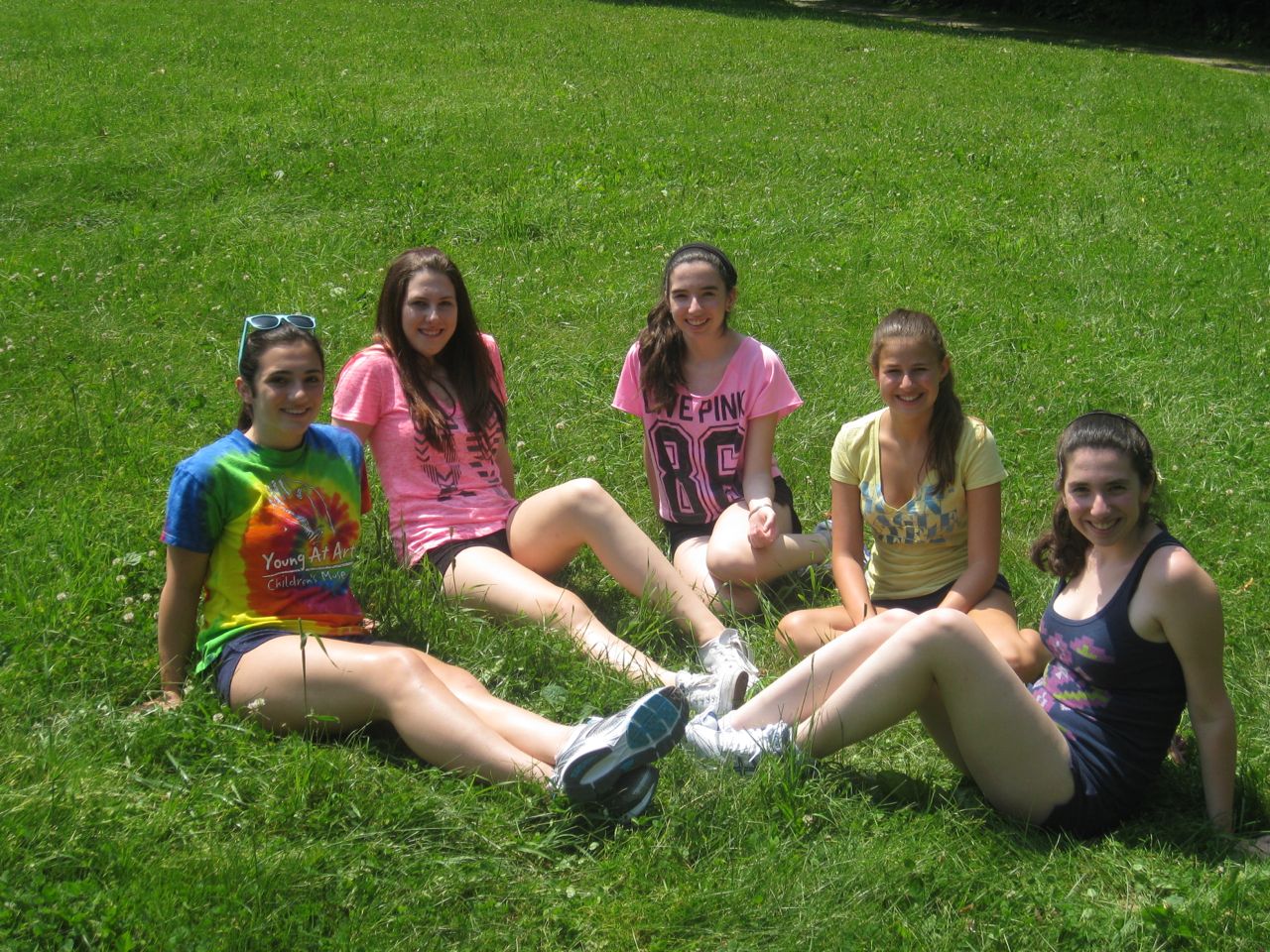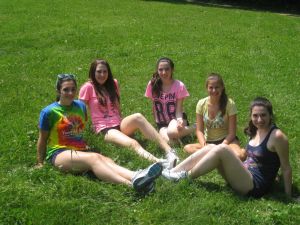 Hello U.S. Explorer parents!
We are only two days into our 40-day excursion, and spirits couldn't be higher. After a heartfelt goodbye to parents and family, eleven students from Montreal began their cross-country journey to meet twenty-three of our American students in Ithaca, NY. Each and every camper's excitement of the unknown made the initial journey an adventure! As we stepped off the bus at the Hilton, our wonderful Trip Director Lauren welcomed all trip members, and led us through an introduction session guiding us through the trip itinerary, as well as initiating some unique name games. It was only a matter of minutes until both Canadian and US students embraced one another, and comically united over the difference in accents and culture, which eased tensions of unfamiliarity. At our first dinner, we were excited to see new friendships forming effortlessly. It was at this moment we knew our trip was going to be one big, happy family! We capped the first night off enjoying the lanes at cosmic bowling! Each trip member tested the different ways to bowl, and after much deliberation the scorecards proved the "granny" roll through the legs seemed to be the easiest and most accurate. Shout out to Brendan for blowing us out of the water! After a long day of travel, the one thing on everyone's mind was SLEEP!
Day two kicked off with a delicious breakfast at the hotel prepping us for a long action packed day at the Cornell Outdoor Education centre. Once we arrived, their staff led us through a series of on-ground team building exercises that required team communication and a communal effort in order to complete each task. It took each team some time to learn to work together, which was the objective of the obstacles. At lunch Justin L. initiated a makeshift volleyball game using pylons, and Josh B started the ultimate Frisbee craze. The most anticipated part of the day was playing on the high ropes course. After putting on the harnesses, and swallowing fears of heights every trip member challenged themselves. Special mention to Sydnee and Matthew J for attempting the most obstacles, Lindsay and Melissa for not screaming on any elements, Carly for turning upside down while going down the zipline, Jonah and Scott for being the only ones to complete the "lillypads" as well as Brandon for conquering his fear of heights and yelling the loudest on the "catwalk" obstacle. Our visit to ropes course was exactly what our trip needed to really develop our family bond.
You can't visit Ithaca without making a stop at Cornell University! Each Trip member had an opportunity to experience the Cornell bookstore and purchase some awesome team gear. Shout out to Joey for helping start the lacrosse 'pinnie' trend with some of the boys. As we left the bookstore, some nice R&R was in store that included the option of going for a refreshing swim, relaxing in rooms, or getting your sweat on at the hotel gym. A bunch of the boys gave it their all with weights and cardio, and Matt L put us all to shame with his insanely fast run on the treadmill, and his painfully impressive plank position, which he held for over 3 minutes! The best part was taking a nice dip in the pool/hot tub afterwards. As day two came to an end, what better way is there to enjoy our last dinner in Ithaca than having a performance while we eat! At Kyushu Hibachi all of us salivated at the skillful cooking techniques, and delicious food. Matan was quite thankful of Madi's creative addition of a napkin and hair elastic to his chopsticks, making them stylish and easier to use!
As our first stop comes to an end, we are all going to miss Ithaca and the excitement we experienced in every activity. But we could rest easy knowing that there is plenty of more excitement to come! Goodbye Ithaca, hello Niagara Falls! We can't wait to tell you all about our adventure in Canada!
The Westcoast Blogger