Hey there fashionista followers,
We kicked off Friday with a trip to the Hearst Tower where we were introduced to New York Fashion Tech Lab (NYFT Lab) and some of the businesses that have been involved with this start-up program. We learned about their new venture start-up process and how they help the selected businesses grow and flourish by providing networking mentors, workshops, pitches and panel discussions. Each entrepreneur gave the girls advice in regards to starting their own company: be a person of action, allow things to change, fight for yourself and what you're passionate about, and find someone to be an advocate for your work and the company. Overall, the entrepreneurs kept coming back to the point of letting what you love guide you as well as the fact that people respond to enthusiasm!
Next up was a trip to the 9/11 Museum and Memorial sites where we paid our respects to all those were involved and affected by 9/11 through reflection on interviews, news casts, exhibits and phone calls throughout the exhibit. To close out our night, we took a trip to Regal Battery Park Cinema where we watched the hilarious Bad Moms and the new classic Ghostbusters.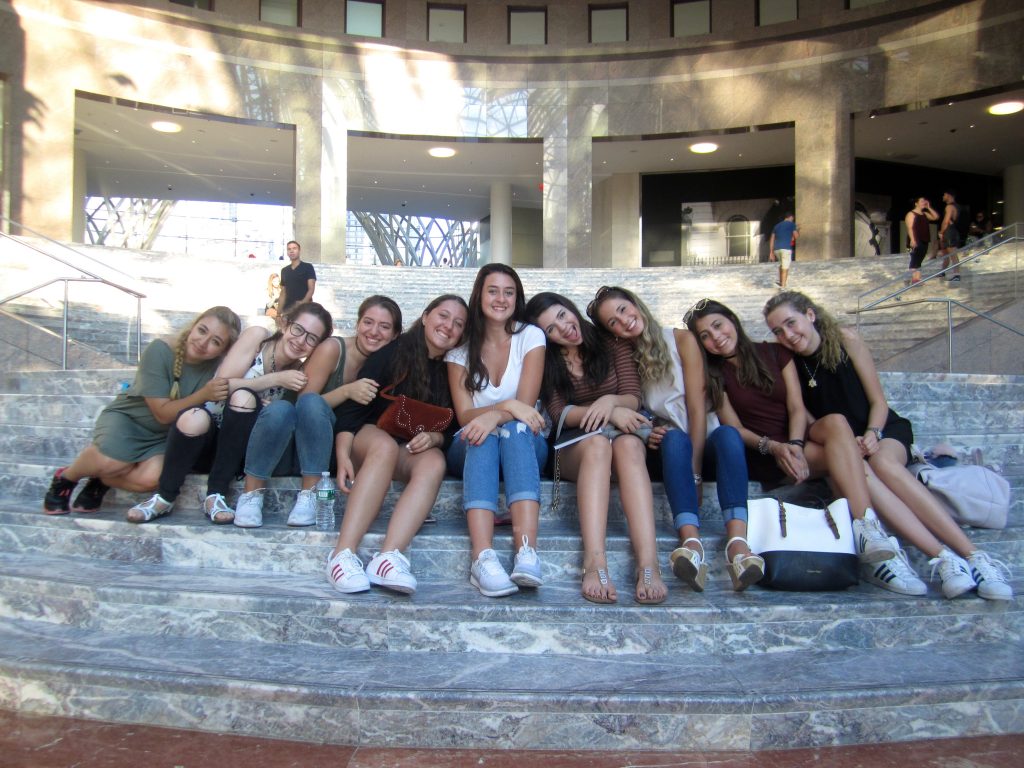 The next day was a food-filled one to say the least! It began with a trip to Smorgasburg which not only has a stunning view of the water and New York skyline, but also some of the best food and desserts in the city. The top favs to try were definitely the flower-shaped mango, raw coconut, ramen burgers and Wooly's Shaved Ice. But without a doubt, the girls' top pick was definitely Wowfulls waffle cone ice cream. A few of them claimed this day to be "the best day of their lives" thanks to their 10/10 Wowfulls ice cream experience (see…ice cream really can change one's life hehe)!! ALSO, some of the girls had a casual celebrity sighting of Dylan Sprouse from the Suite Life of Zack and Cody at a CVS around the corner. They even chatted with him and posed for a picture… literally our childhood dreams coming true! We explored the famous Brooklyn Flea Market and all its chic and vintage clothing and jewelry. The Brooklyn Bridge was up next! Everyone had a blast walking across while enjoying the wonderful views of Brooklyn and Manhattan. Our last stop was China Town and Little Italy for dinner – regardless of what cuisine was ordered, each dish was absolutely delectable! The girls especially loved the legen(dairy) Juicy Spot and 10 Below Ice Cream in the area.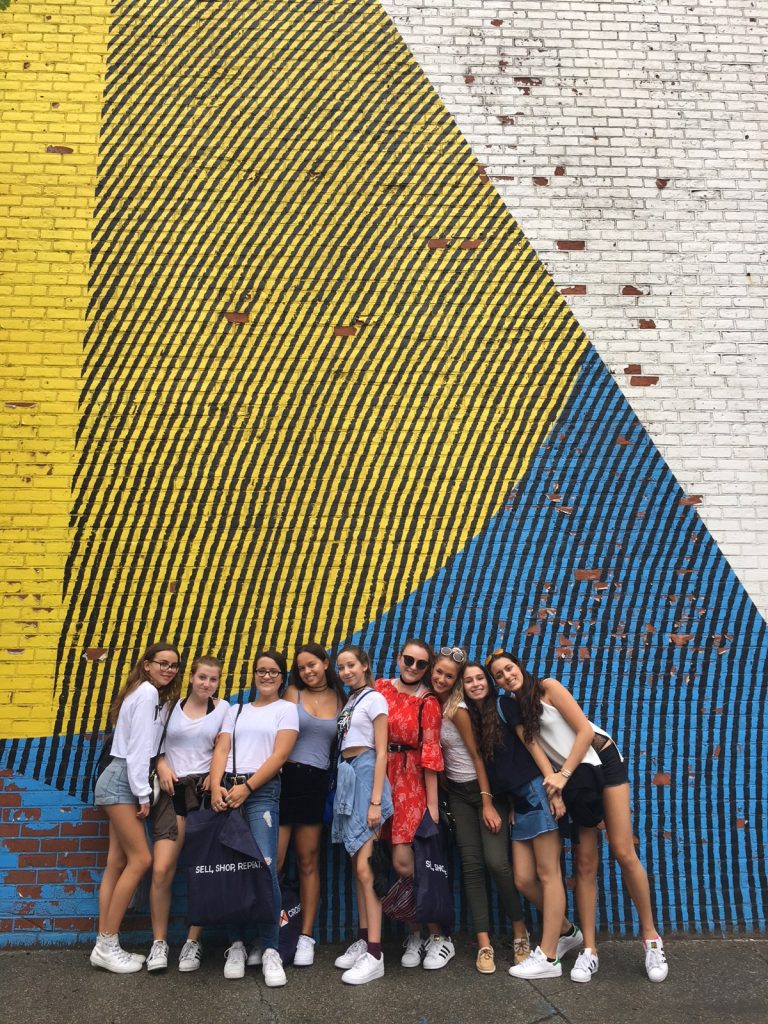 Sunday was definitely not a 'sunny-day' but that didn't stop us from having an awesome day! The girls split off and ventured around to different museums such as The Met and the Cooper-Hewitt Smithsonian design museum. Both of these fashion and beauty focused museums were incredibly interesting and allowed the girls to reveal and hone in on their artistic expression. That evening we headed to Greenwich Village for dinner. A lot of the girls discovered a new obsession with the vegan restaurant, By Chloe, which we can attest to being a must-go when in the area. We finished off the weekend with good food and good company…what more could we ask for?
We are already having an exciting week – from the launch of a new Seventeen fashion line to a Broadway workshop!  We'll share all the details in our next update.
Until then…
XOXO
Seventeen Gal