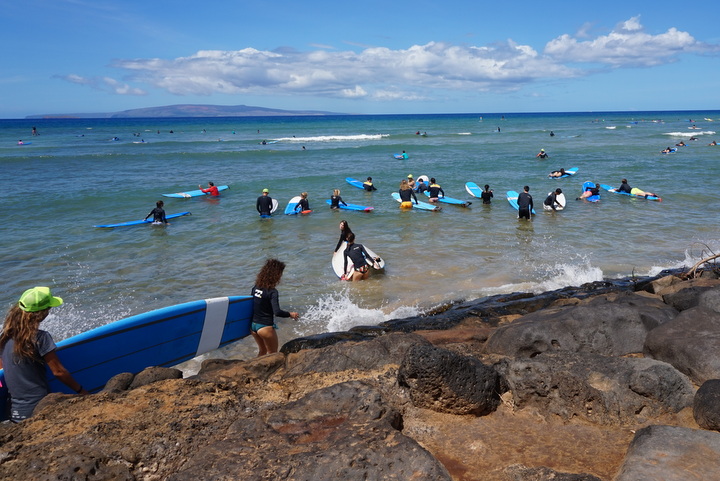 Since our last update, everyone has had a chance to put their fancy pants on and celebrate Hawaiian luau style!!   Between scarfing down traditional Hawaiian food and watching amazing stage performances, it was such an awesome atmosphere and time spent with each other at a more formal event.  At the beginning and the end of the performance there were opportunities to get up on stage and Alexa and Olivia did not hesitate to get up in front of everyone and show off their hula skills.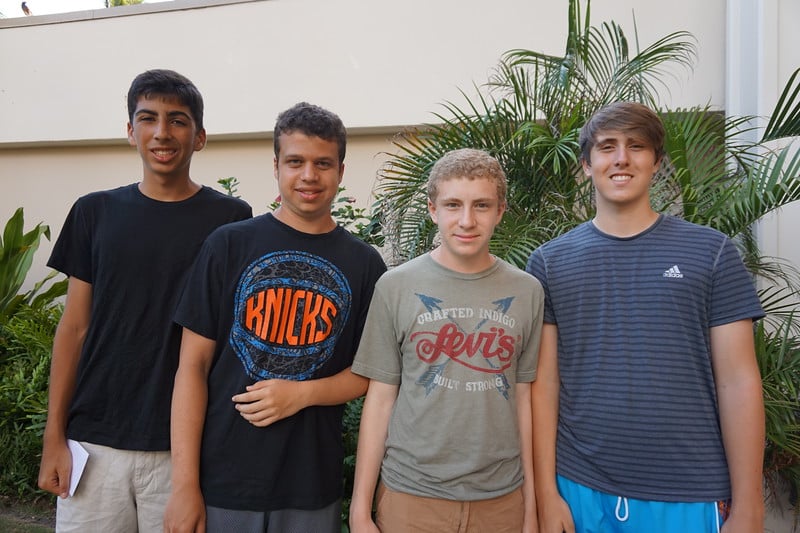 We transitioned from our relaxing night at the luau into two days of environmental work with Eco Maui and our guides Nature Jay and Nature Ray. If you ask anyone on our trip upon finishing up with Eco Maui the responses would be the same, "I LOVE NATURE JAY AND RAY!!!"  Who knew two people could have so much knowledge and such a positive energy to bring to the group, while being so hilarious!!  Between exploring hidden waterfalls and campfire tales, the physical labour in between was done with a smile.  During lunch and snack breaks it wasn't uncommon for Nature Jay to go foraging in the woods for a ripe selection of hand picked fruits.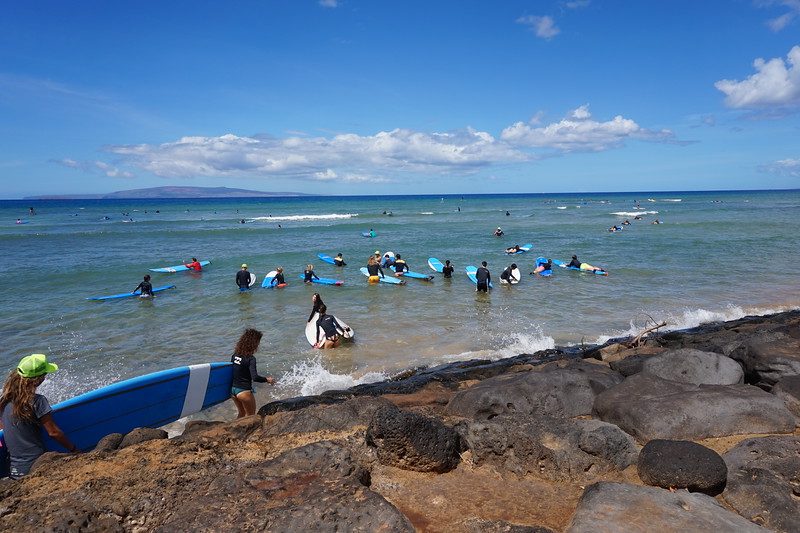 Not sure if you know this or not, but stand up paddle boarding is quite the exhilarating exercise!  Everyone managed to stand up even if it was for a short while.  Some of our gymnasts and dancers were even performing impressive backbends.
On our last full day, we became a bunch of flyin' Hawaiians, soaring above treetops and letting out our best Tarzan yells. Although there were some impressive screams, we think David's roar took the cake.  Nobody was left behind when we tackled the zipline adventure course, everyone was able to overcome any fears and make the adventure course one of the biggest highlights of the trip!!
As the trip comes to a close, we all prepare to say goodbye to our unforgettable adventure in Hawaii and the unbelievable new friends that we have made.  We are ready to depart from this magical island with tears in our eyes, but not tears of sadness, tears of joy that we were able to take part in such a beautiful journey.
With all our love from Maui, can't wait to see you soon!!!
The Westcoast Blogger
Do you want to make a difference? Be a volunteer with our 18-day Hawaii student travel program, meet its people and win their hearts.