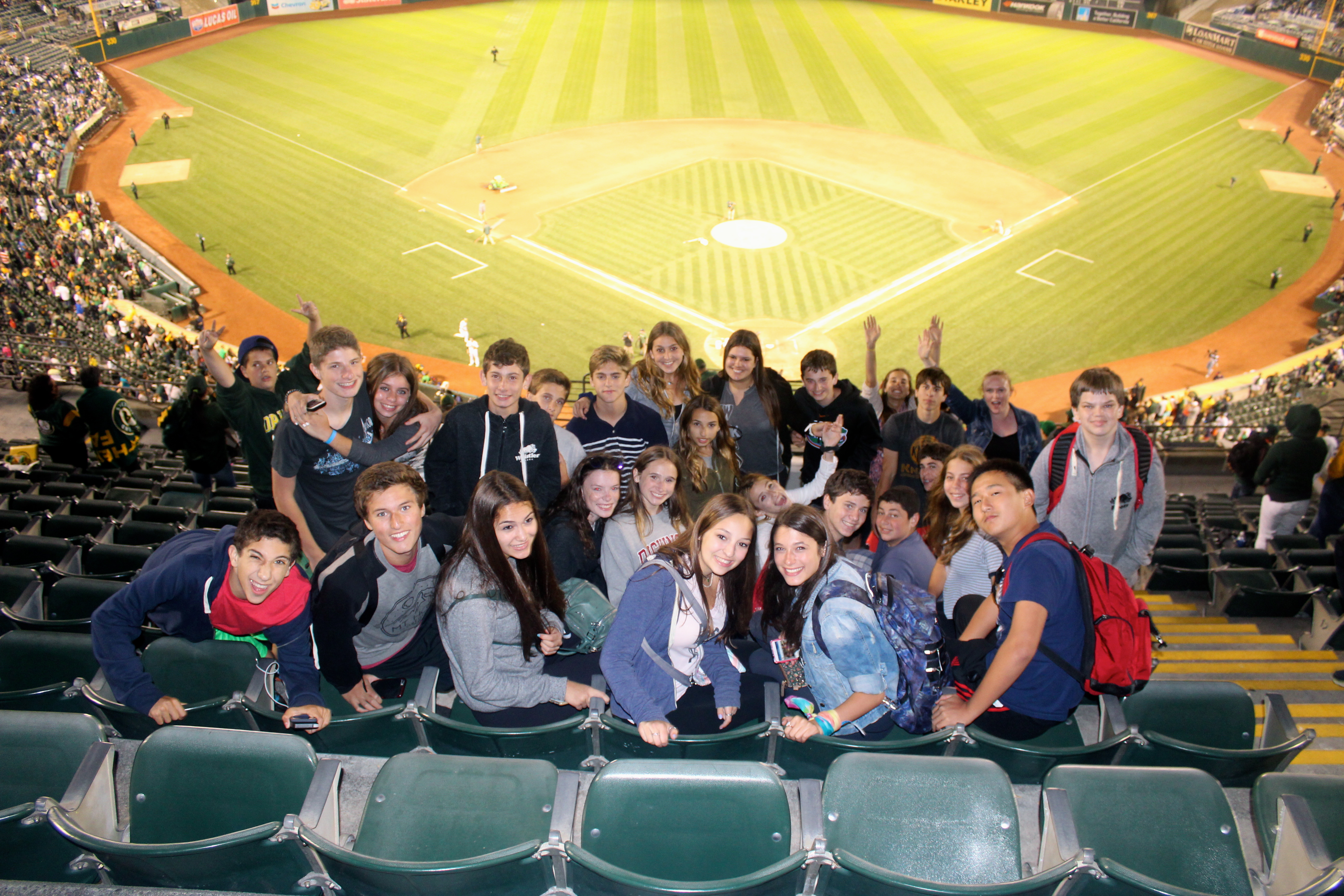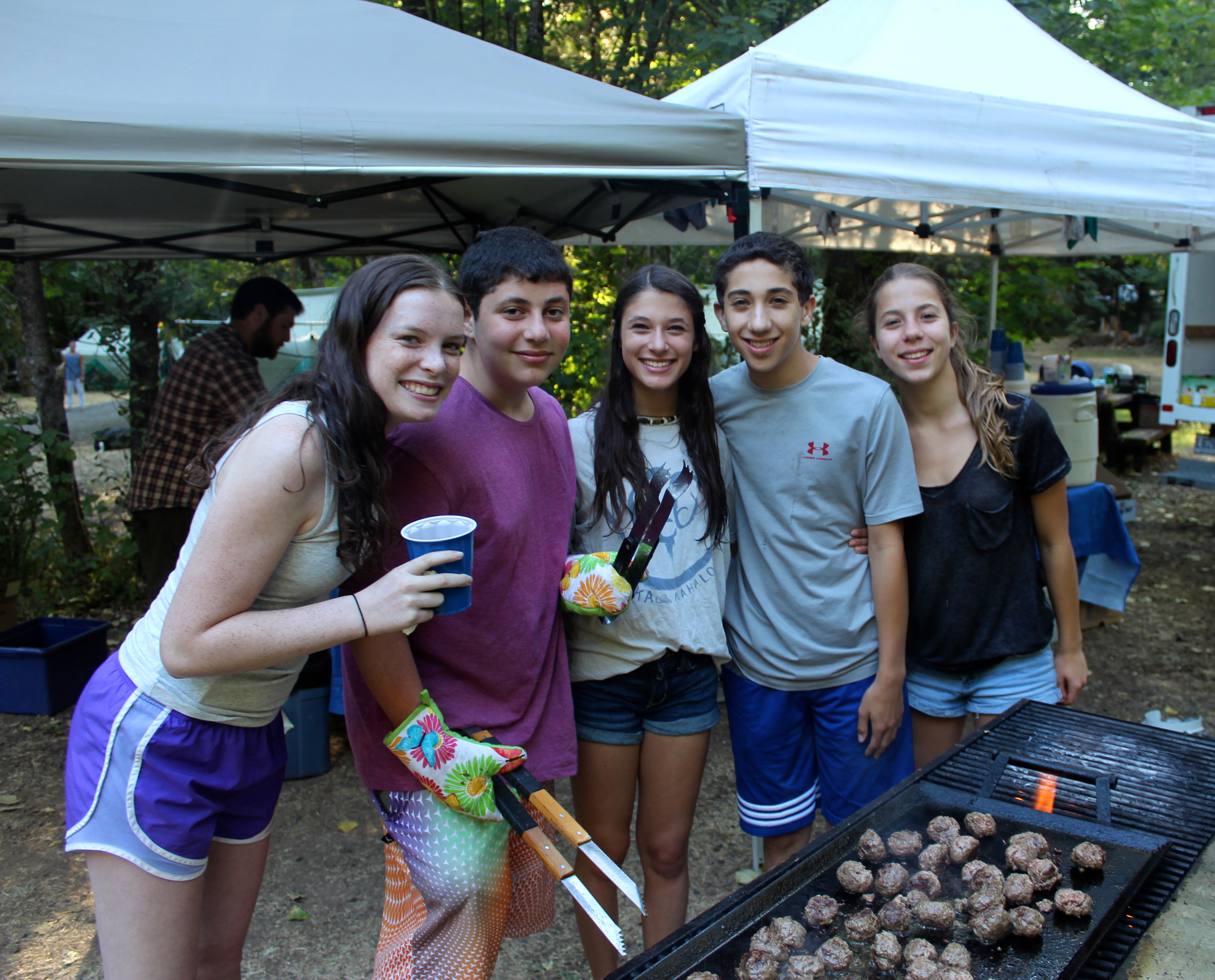 Hello Everyone!
As you know we are now in California but wanted to bring you up to date on our adventures ……so, lets go back a few days and catch up…..
We have done a lot of fun things since our last blog, including mountain biking and traveling from peak to peak at Whistler Blackcomb. Our last Canadian stop was action-packed and full of fun. We arrived at our condos and then got to explore the Whistler village.  Everyone had the opportunity to participate in an extreme photo scavenger hunt.  We had groups go all out capturing very silly and Canadian moments like finding someone eating a Beavertail and posing in front of the word "poutine"! It was a great night of fun.
The next morning we started off with a trip up the Whistler side of the mountain for the first leg of our peak to peak adventure. The view was absolutely magnificent. From the ground we could only see clouds but once we were up on the mountain we could see all the snow-covered peaks of the Rocky Mountains.  It was a real treat for those of us who had never seen snowcaps on mountains before. We got to see the Olympic rings at the top of the mountain and eat lunch with an incredible view.  After our lunch we took a huge gondola between the two peaks.  At the top of  Blackcomb we took  a chairlift down and a highlight for a  lot of us was two ADORABLE baby bears underneath us  (at a very safe distance) just scampering around the hill. Real Canadian wildlife! At the bottom of the mountain we played an intense game of mini golf where everyone got to show off their PAR-fect putting. Next up was mountain biking which a lot of people were nervous about but it ended up being one of our favorite activities!  We had great guides who made sure everyone was safe and comfortable on their bikes. The trails were super fun and just the right amount of challenging for every one's varied abilities. After biking, we all had a little dinner party in the condos complete with nachos, lasagna, homemade garlic bread and a sundae bar for dessert!  Our post-dinner activity was playing in the beautiful pool at the condo.
Our next day brought us back to the US – we arrived in Washington without a hitch! The hotel was really lovely and comfortable and had the best breakfast that we've had on the trip so far!  Our first night in Seattle got a bit WILD at the Rainforest Cafe and then OUT OF THIS WORLD at the Space Needle.  We got to see all of Seattle lit up at night.  Seattle was our first "big city" stop and I think that it got everyone really pumped for the rest of our west coast adventure.  After a great sleep and an amazing breakfast we took on the city all together. We saw the famous gum wall (and even contributed) and Pike Place Market.  It was so neat and it felt really cool and hipster to be there.  We ate authentic seafood and marveled at all the beautiful flowers and other vendors.  We just got a very small taste of the Market and the original Starbucks – I think that Seattle is a stop that has gone on all of our "go back and explore more" lists!
After the market we went to an awesome museum called the Experience Music Project where we got to STAR in our own music video. It was a really great museum with a lot of interactive things that all of us really enjoyed. Next up….an evening of WHIRLYBALL.  Now, for those of you who don't know what whirlyball is – it's basically a mix of lacrosse and basketball in bumper cars.  It was SO MUCH FUN and very competitive. Apparently it's a real sport that people play in leagues – get ready families, we all want to join one!  Shout out to Jack and Charli for their undefeated record and amazing strategy play.
We left Seattle and arrived in Mount Hood on a beautiful, sunny, and hot day. This was our first day of really getting to hang out at a campsite and just do fun camping things and everyone really enjoyed the chill energy of the day. Our campsite dinner was Italian-themed and FANTASTIC! A big shout-out to Mason and Sam for being our official meatball chefs and to everyone else who helped out. After dinner we all split into staff groups and did hilarious skits for the rest of the group based on different elements of the trip.  We had dancing, charades, and singing and a whole lot of laughter as we remembered all of the funniest moments on the trip so far.
After a great stay in Mount Hood, we got on a plane to SAN FRANCISCO and our California leg of our journey began!  We arrived and immediately checked into the hotel (which was beautiful – there was basically a rainforest in the lobby – it was amazing)!  Then, we went to a VERY exciting baseball game in Oakland where the A's won with a walk-off hit against the Twins – it was a real nail biter! Our next day in San Fran was extremely busy. We started off on a ferry to Alcatraz Island and got to explore the famous prison with a guided audio tour. After Alcatraz, we had lunch and some exploration time at Pier 39. We got to try authentic San Fran seafood and see the Sea Lions lounging on the dock. The city has such an incredible vibe to it and everyone was very excited to be there. After a quick stop in Ghirardelli Square, we boarded a real-life San Francisco cable car to Chinatown where we had an amazing dinner.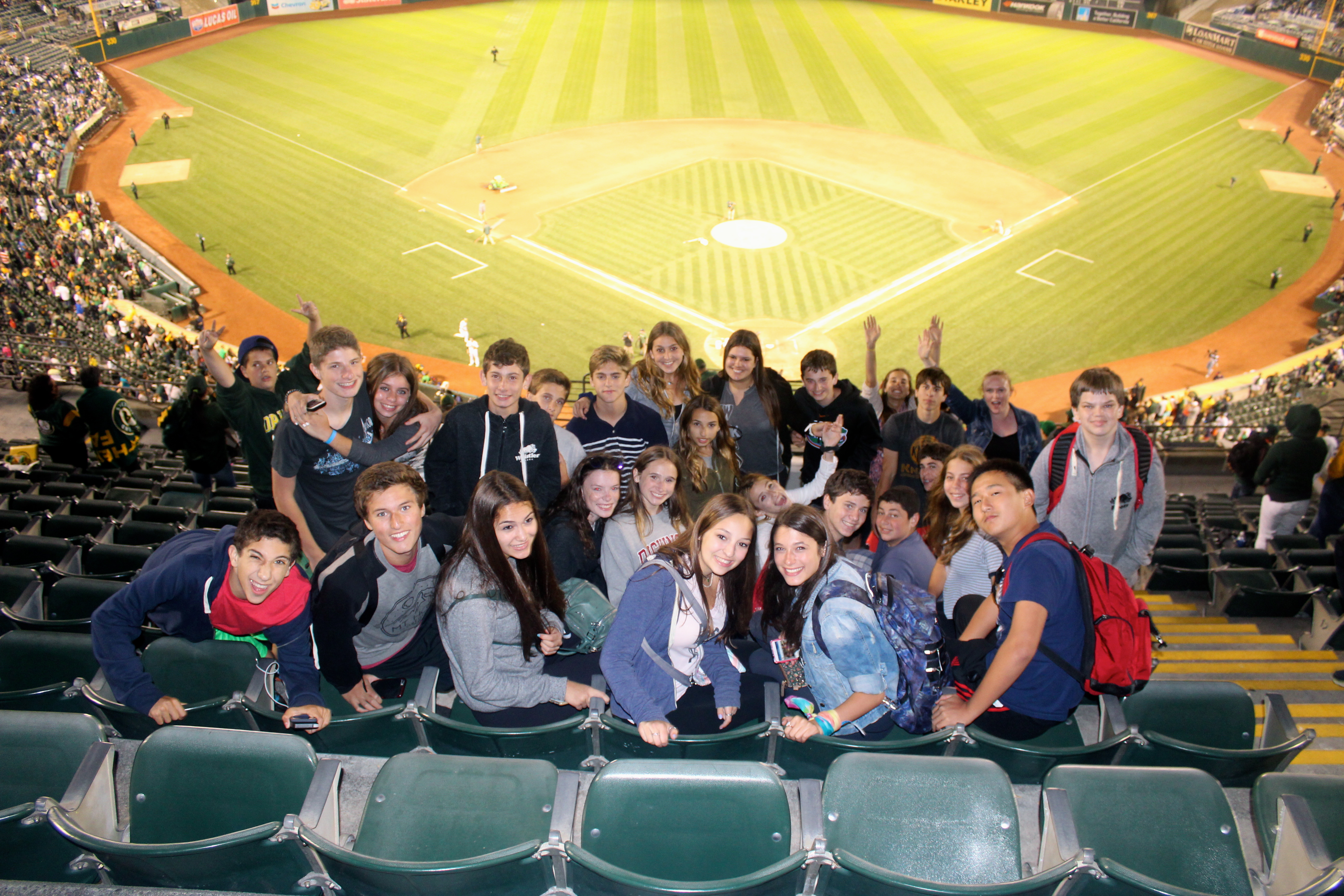 Our last day in San Fran, we started by walking down Lombard street.  It was just as beautiful as everyone said it would be with stunning flowers blooming on either side.  We had to walk up one of the classic VERTICAL San Fran streets to get to the top of Lombard but it was worth it for the view.  After Lombard, we took the bus to the Golden Gate Bridge and then had the opportunity to get off and walk across the entire span!  It was so much longer than anyone imagined but it was every bit as impressive as it is in all the movies and pictures. We had lunch in Sausalito which was a huge highlight – the view was incredible – it was beautiful to see all the little houses built into the side of a mountain next to the ocean.  After Sausalito we headed back to the hotel to get totally glammed up for our CLUB NIGHT.  Everyone looked AMAZING.  We danced the night away at our own private club – there were wild lights and crazy music and we all had a lot of fun.  Highlight of the night was the last song which just happened to be our trip's morning song!   By the end of the song, everyone was up and on the dance floor!
Yesterday we said goodbye to San Francisco and headed to Lake Tahoe.  We are so excited for Tahoe and all the activities we have planned. Everyone is dumbfounded that we are over halfway through the trip. It is all going by so quickly.  However, we still have so many more fun things  to look  forward to!
-The Westcoast Blogger