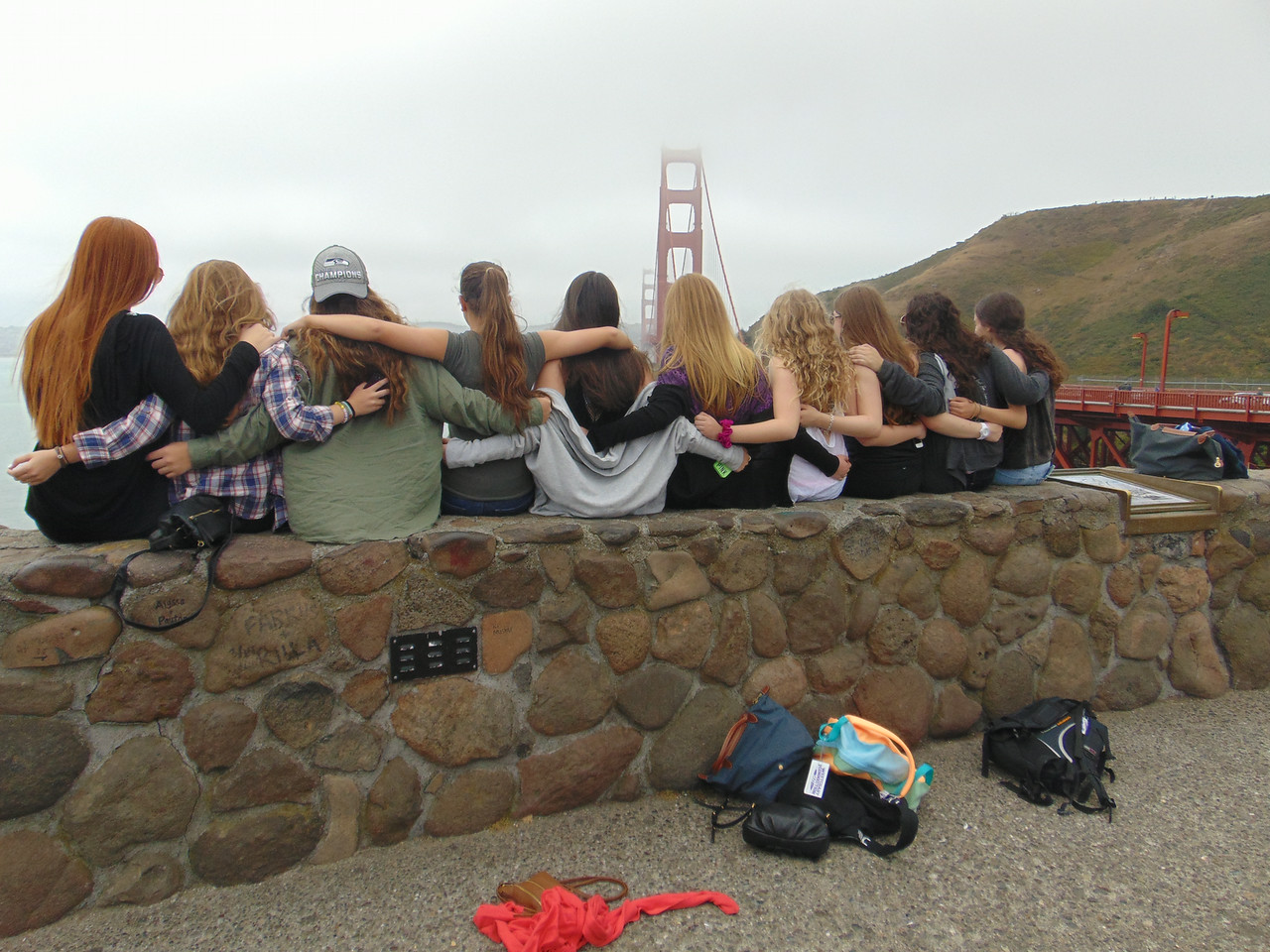 Hello Parents of Ultimate California!
The city of San Francisco was taken by storm when we arrived Tuesday afternoon. The trip started off with a bang when we all boarded our giant pink bus (aka Rosie). We headed to tour the historic Chinatown which concluded with an authentic Chinese cuisine. WOW! It's been an amazing few days, from Brian getting locked in solitary confinement on Alcatraz, to eating six pounds of Ghiradelli chocolate; courtesy of JoJo. Carrie, Charlotte, Julia, Carly, Jennaveve, Maddy, and Talia had a dance party in the middle of Ghiradelli Square. Their mission was to convince the tourists that they would be on Ellen if they danced with them to the rocking violinist. All trip members participated in our first daily challenge #selfieoftheday. It was clear that the winner had to be Jojo.
The next day we boarded the ferry and made our way to the island of Alcatraz. We took tours of the main jail house, and heard about several stories of the inmates failed escape attempts. After we made it back to the mainland we walked a few piers down for a nice lunch on Fisherman's Wharf.  We were so happy that Grant joined us, we were then complete. The seafood on Pier 39 was incredible. We ended the night at a local bowling alley to see who the trips top bowler was. It turned out that no one was even paying attention to the score, it was all about chatting and getting to know each other.
Today we viewed the Golden Gate Bridge from an excellent vantage point and headed to the nice little town of Sausilito. We had lunch, played some games on the water, and relaxed with an ice cream in hand. Lombard Street was a nice change of pace with everyone enjoying the walk up the steep steps of San Fran to see the famous windy road. Tonight ended at the Oakland A's game where the home team barely squeezed out a win from the visiting Toronto Blue Jays. We were then escorted down onto the field where we got to watch a magnificent firework display to commemorate 4th of July.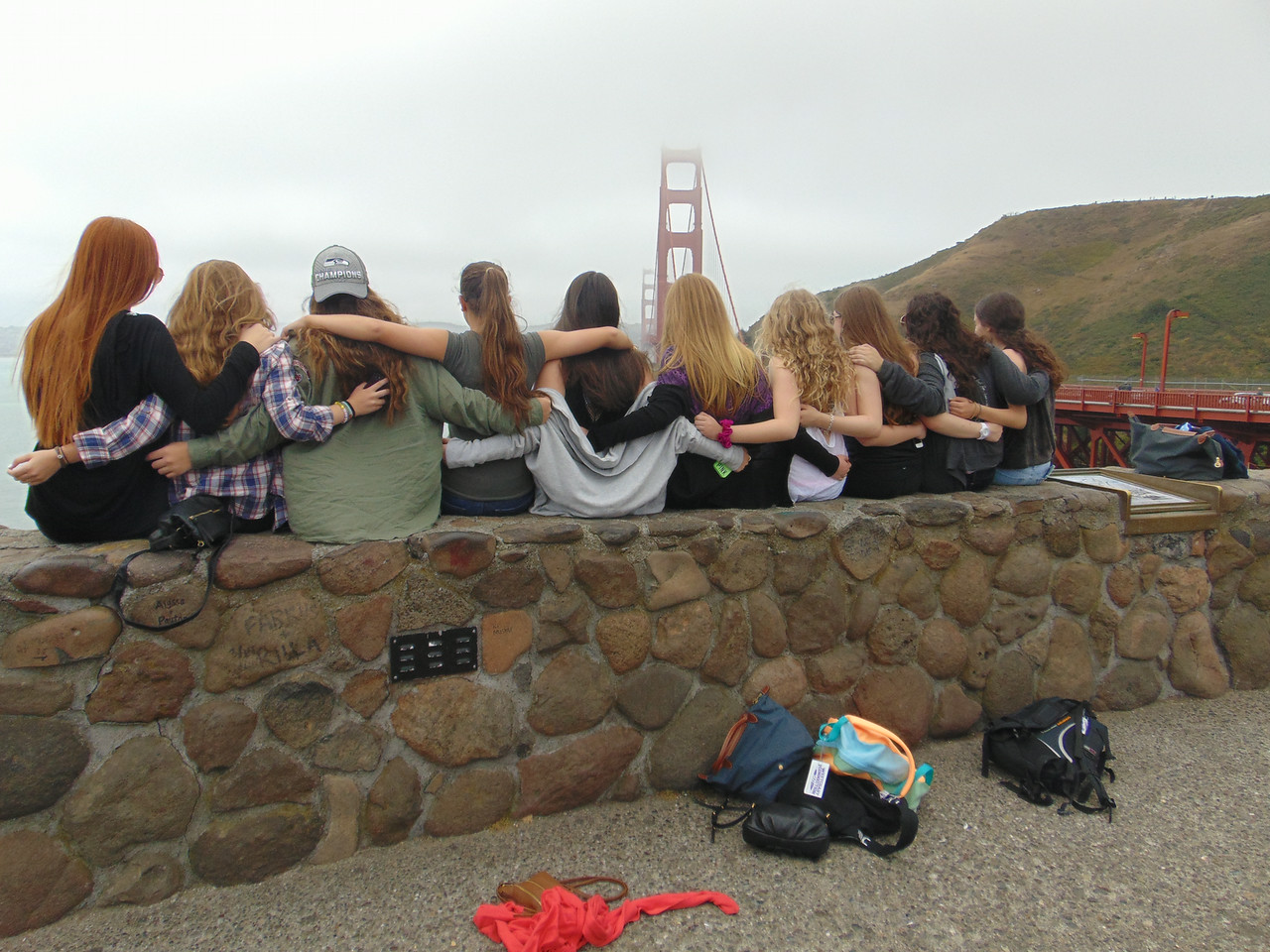 The Westcoast Blogger
Got yourself interested? Join our 21-day ultimate west coast road trip and explore California and the canyon country with the leaders in student travel.