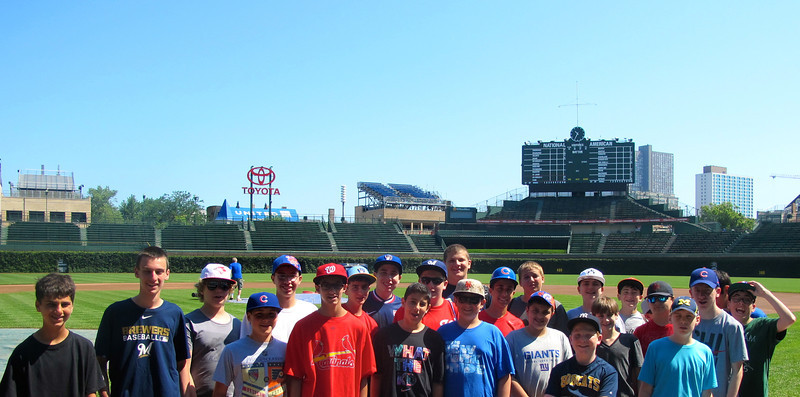 We are having the time of our lives – ALREADY!! This trip has become so much more than just baseball and burgers. After only 48 hours, it's so obvious that this trip has become about friendships. At the baseball game in Milwaukee, as soon as we got there and gave the group an opportunity to split up into mini-groups to meet players and get autographs, the group in its entirety left to the outfield bleachers and hung out there together for the better part of an hour socializing and trying to collect batting practice balls off of the bats of the Cincinnati Reds. No one was left behind.  After the game we returned to Chicago and the guys starting preparing for our fantasy baseball draft, to take place the next day.. Team "Put another steak on the Grilli" comprised of Sam and Adam were lucky enough to receive the first overall pick. The trip members created their own partnerships, and the leaders were ecstatic about the fact that no partnership has Pre-Westcoast friends together. Each partnership spent time co-operating, compromising, and communicating with each other in anticipation of our Fantasy League. I cannot put into words how genuinely excited the kids are to start our trip long competition.
After dinner, we headed over to the Willis Tower and enjoyed the 103 storey ascent to the Skydeck. Most the kids spent time at the glass floor. Jake L was having a blast and might be our most adventurous trip member.  Without any fear of the 1350 feet that exists below him, he couldn't help himself and started doing jumping jacks and push-ups on the glass floor. Although most of the trip members had the courage to experience the glass floor we all stood around in awe of Jake's demonstration of fearlessness. We stood at the top of the tower and enjoyed the Wednesday Night Fire Works show over Lake Michigan.
We got going the next morning for our Wrigley Field tour. We couldn't ask for a better stadium to start our tours with, as Wrigley field has so much rich history. The kids especially loved the views from the press box. Andrew did a great job of facilitating conversation about the ball park with some intelligent and thought provoking questions. Upon the completion of our tour, we had quite the bus ride to Detroit, highlighted, of course, by the commencement of our fantasy draft. What a great experience for everyone. The passion that we have for baseball on this trip resonates so loudly and is definitely the driving force behind the bonds that are being created on a daily basis. Towards the end of our bus ride, we played Apples to Apples. Congrats to Stephen, the winner of are first road trip board game.
We just left Michigan Stadium and are on our way for a fun filled day involving mini-putting and batting cages and Tigers game tonight!!!!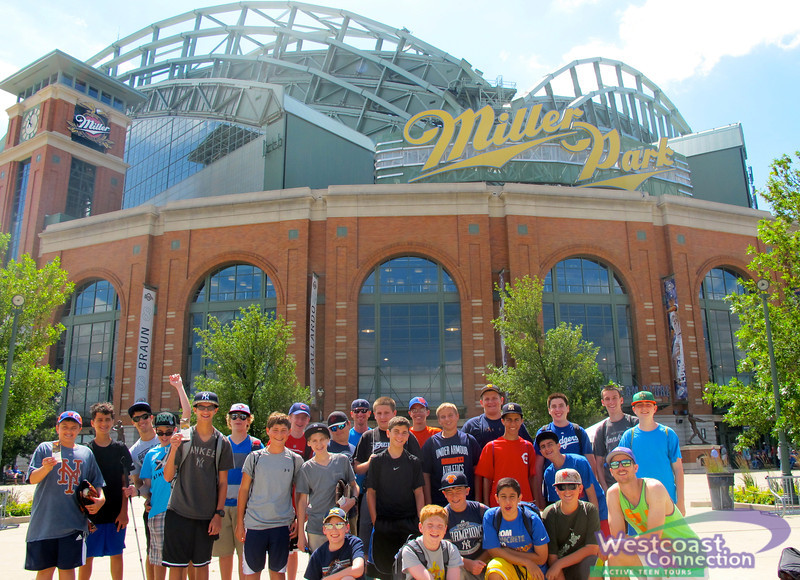 Sincerely,
The Baseball Blogger