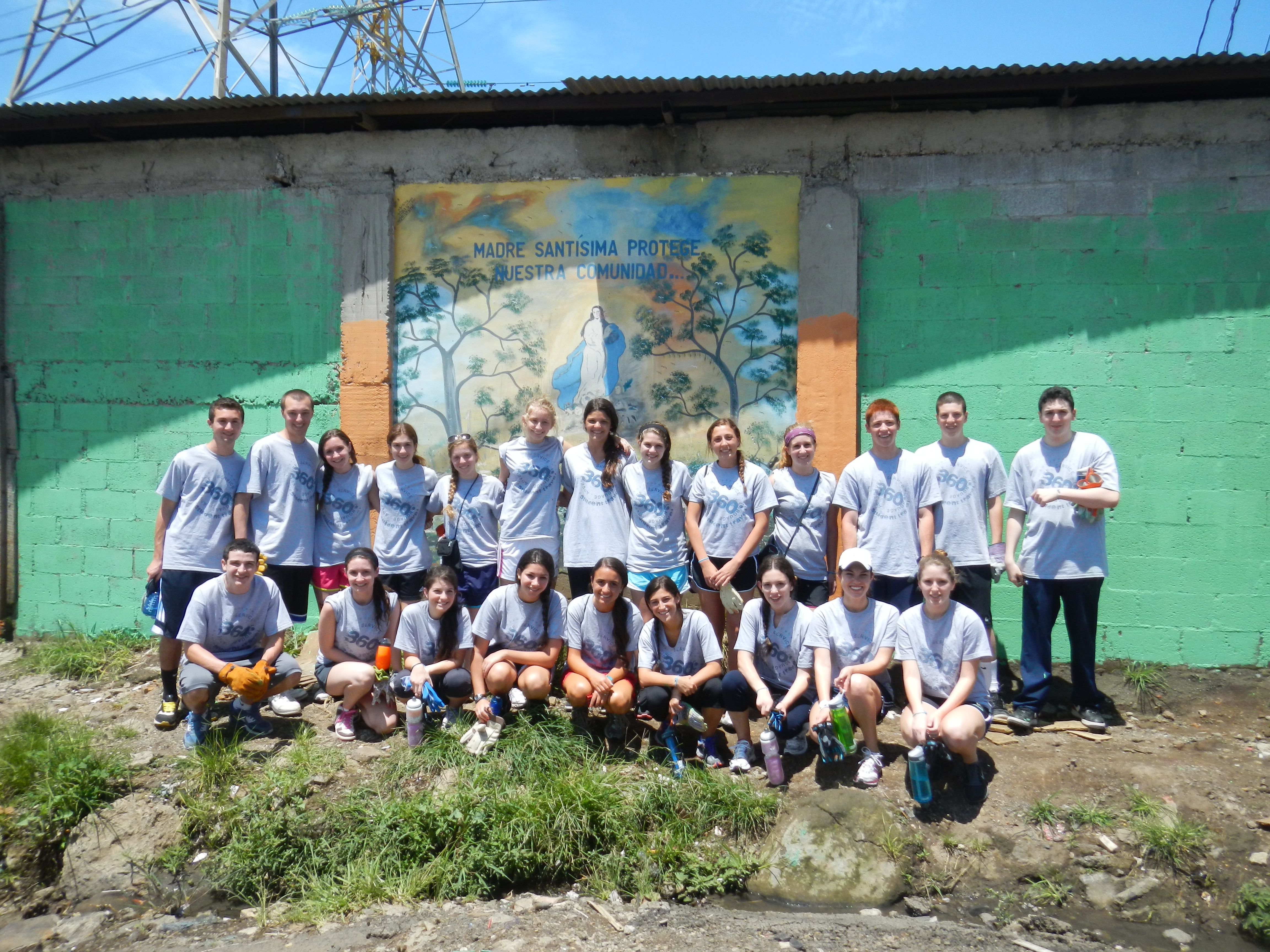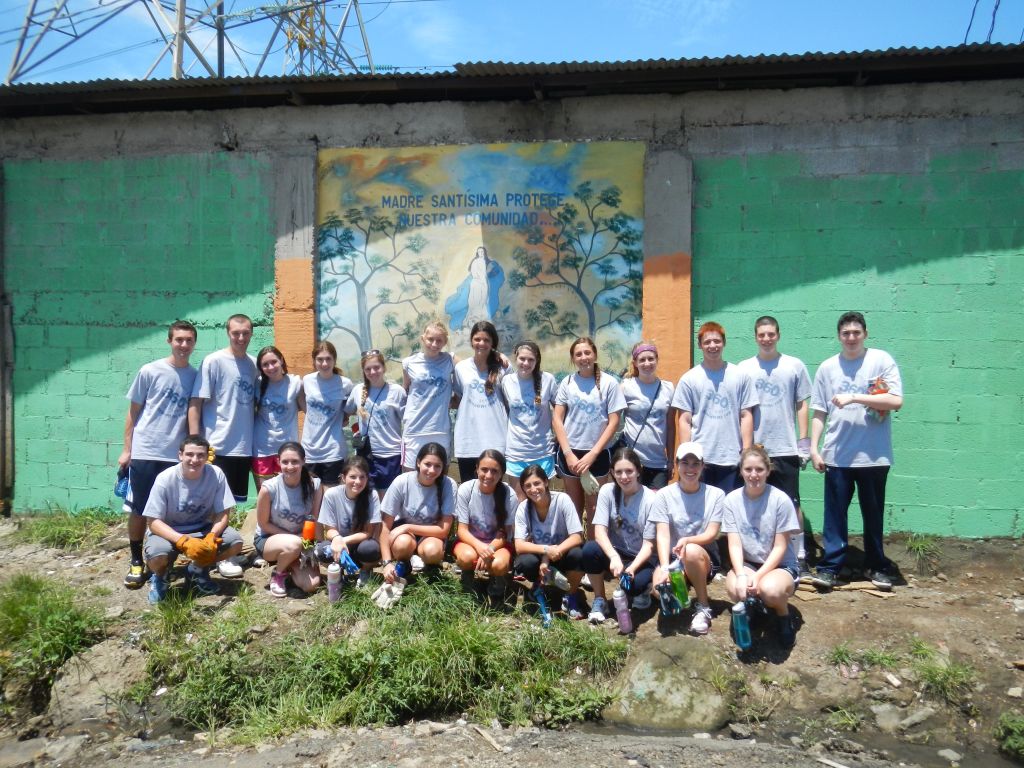 Costa Rica Community Service checks in:
Hola amigos y familia! (Hello friends and family!)
We have been having an excellent first few days in Costa Rica! We have been exposed to a beautiful new culture and are learning to live our life with the Costa Rican motto "Pura Vida" which means pure life.
We were able to kick off our adventurous summer together as we rappelled down a beautiful Costa Rican Waterfall with the help of our new friends at Pure Trek Canyoning. While this seemed a daunting task, every single one of us bravely trekked our way down more than 200 feet. Many of us even conquered our fear of heights! We were so proud of one another and could not imagine a more thrilling start to our trip!
We were then given the opportunity to immerse ourselves in a town called La Carpio where we began our community service journey with the Humanitarian Foundation. We painted a local house and cleaned up the community. We even got to play a game of soccer with some of the locals and loved the opportunity to really leave our mark!
We look forward to the next few days volunteering with the Humanitarian Foundation and for all of the fun to come!
Here are some quotes straight from the trip members:
**"Waterfall Rappelling was very exhilarating! I'm glad I didn't back out, I had so much fun!" -Hannah**
**"I'm having so much fun! I can't believe that I waterfall rappelled and made such a difference in the community!" -Casey**
**"I love seeing so many animals everywhere and how different the environment is here!" -Christy**
**"This trip has been an eye opening experience. Especially during community service because we think about how much we have at home. I never realized how different life would be here. The women told us how blessed they feel with what they have and it makes me realize I want to take less for granted." -Morgan U**
**"I enjoyed playing soccer with the locals and embracing a new culture!," -Max**
**"La comida es muy deliciosa y me gustan las costumbres de Costa Rica." -Jason**
We will update you again as our adventure continues!
Pura Vida!
The Westcoast Blogger