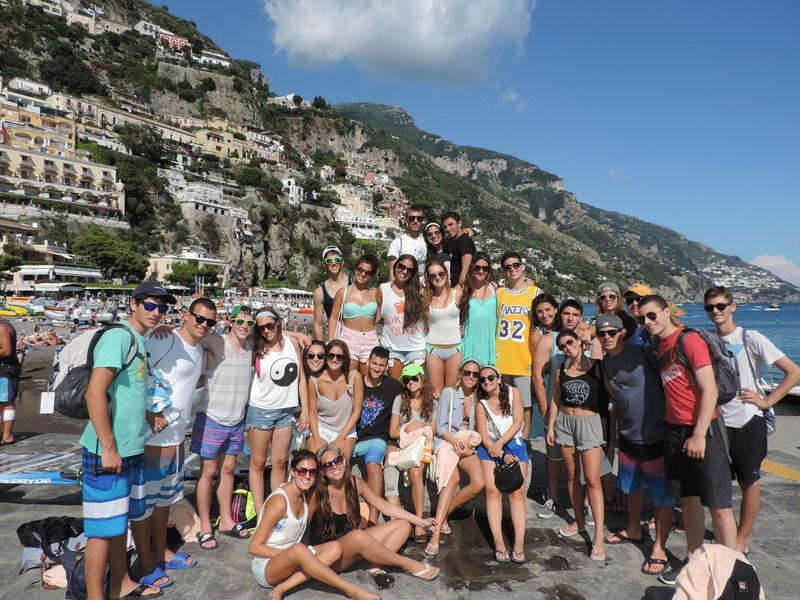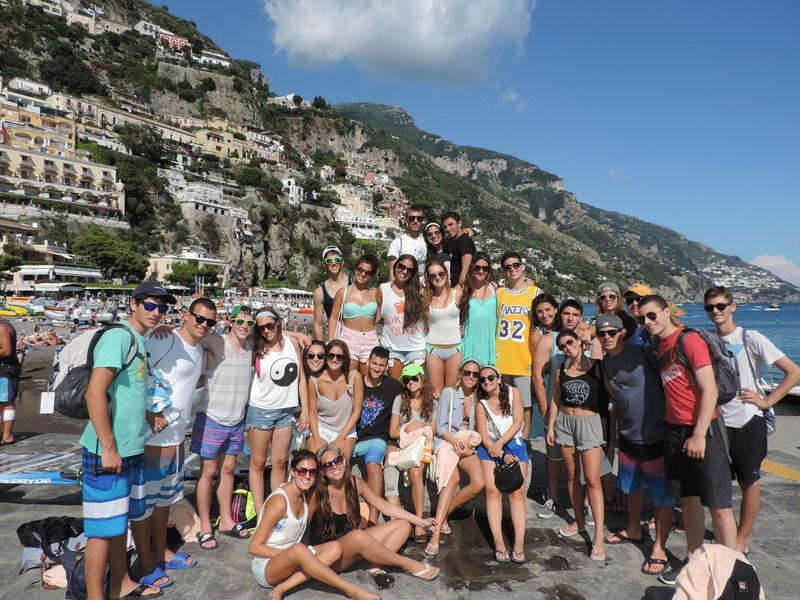 Dear Friends and Family of ON TOUR Europe,
It's hard to believe we have already made it to our last stop in Italy and it's Callie's birthday! Welcome to Florence!   As we entered Florence we had our first stop at a lookout point where we got the most amazing view of the entire city. We got to take group pictures, selfies (of course) and silly photos looking over all of Florence. Later that night we headed out to our very own cooking class! Alana, Nicole and Annie made panicotta, while Jess and Sarah worked hard on creating homemade pasta. Jack, Jen and Amanda were expert bruschetta makers, while Slater and Ross were homemade crepe artists. We worked so hard together to create an unbelievable, homemade Italian meal and we sat down and enjoyed family style.
Our second day we headed out to the Florence synagogue where we had a guided tour and saw an absolutely gorgeous synagogue in the Jewish neighborhood. Then we walked over to the Duomo, where some trip members like Sydney, Nicole, Brian, Jeff, Josh, Slater, Charlie, Jack and Robbie climbed up all 463 stairs to the very top and got an incredible view!
Others stayed back and had free time to explore the city on their own. At night, the trip members had so many recommendations for dinner that we weren't sure which ones to try first! So we split up into smaller groups and ate at all of them, only to come back and compare each other's meal. Josh, Ross and Slater were excited to try out their blueberry and balsamic steak, and they thought it lived up to all the hype! The truffle steak that we had heard all about, and couldn't stop raving about! After all of our food cravings were met, we headed over to a local hang out where we had the best time singing and dancing the rest of the night! Our famous trip members Lindsey and Annie didn't even have to blink before they were singing karaoke on stage! The rest of our group joined in to sing, dance and have a great time! That was by far one of the most memorable nights of the trip!
The next morning was a busy one.  We had our city tour today, with our tour guide Marcello. We first met up with him at The Accademia where we got to take selfies with Michelangelo's famous statue of David. We were very lucky because this is the first year people are allowed to take pictures in the museum, selfies included. After finishing up there, we got another view of the Duomo and Uffizi. Our city tour finished up with a viewing of a replica of the statue of David, same size but didn't look nearly as big as the one inside of the Accademia. The rest of our afternoon consisted of leather markets, more food recommendations and more the most famous gelateria in Florence! To end our trip to Italy, we went to dinner at Osteria del Pazzi and danced the night away at Space Electronic Disco. Our famous trip member Jack, or should we call him Eli, had locals thinking he was the quarterback Eli Manning. Nice job Jack! He will have to be our "famous celebrity spotting" in Monte Carlo. It's hard to fathom that our last stop is only a couple hours from now…off to Monte Carlo and Nice!
Ciao for now.
The Westcoast Blogger