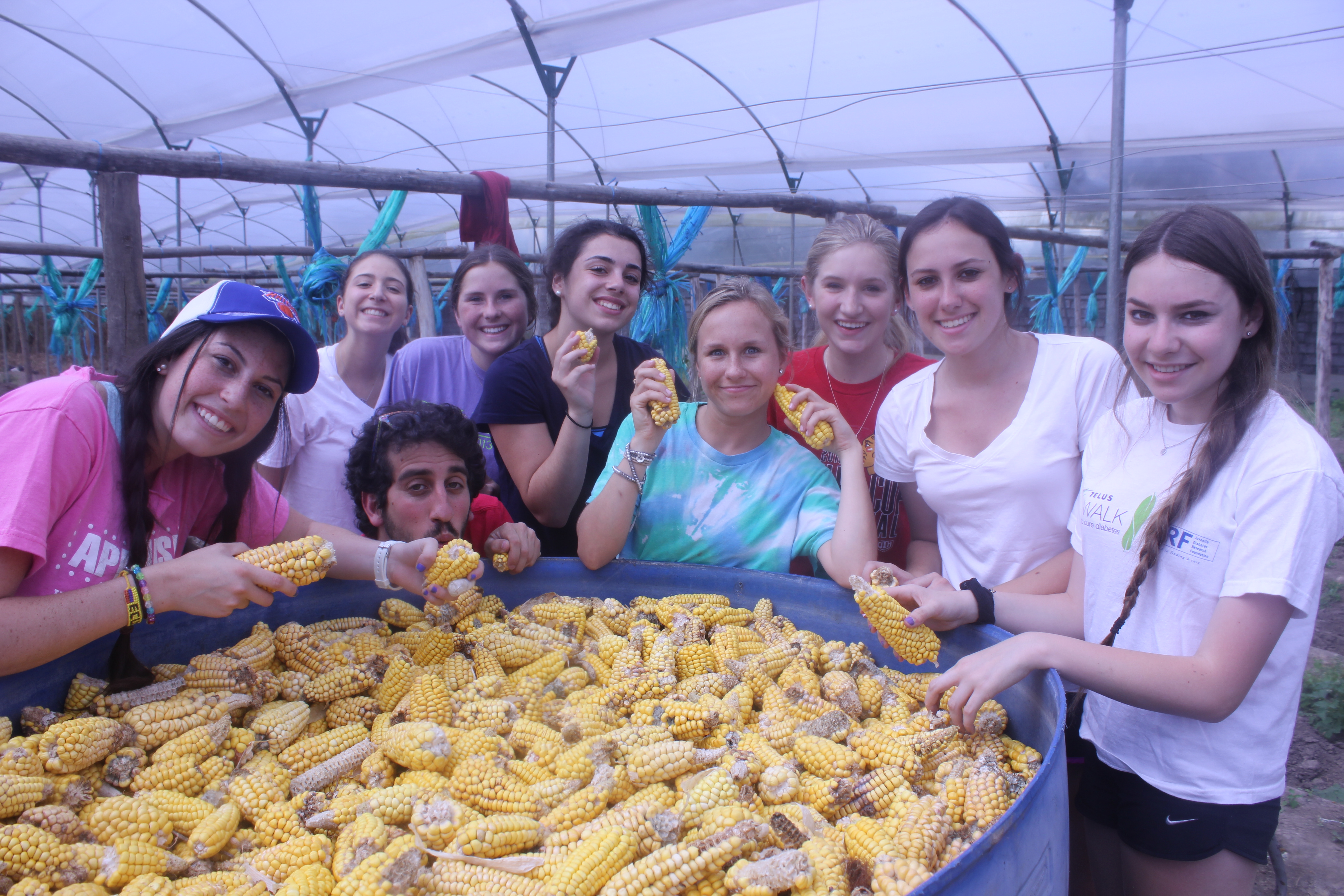 ¡Hola desde Ecuador!
Our group has been having an amazing time here in Quito, and I hope to share with you some of the experiences we have been having together! As I write this to you, we are on night 5 and are in the midst of some serious competition between trip members on the red team, the blue team, and the yellow team (the colors of the Ecuadorian flag or bandera) in the hotel after a long and exciting day of exploring. We are playing "A Minute to Win It" and the three boys, Justin, Sean, and Brice, are competing for 4 points for their teams, after being assigned a silly task involving cards and no hands. The teams are cheering and the pressure is on and….Ohhhh Justin Wins!!!!! Beyond these programs, where the kids mix and mingle, making new friends while also enjoying a camp-like experience, we have been making the days count here in Quito!
Today, we visited an indigenous region in the Northern part of Quito, called Otovalo. Perched high up in the green Andes mountains, the community welcomed us with traditional music and food. After lunch, a group of the girls, including Beth, Erin, Ali D, Brittany, and Flora, danced together to the live music. We all sat down afterwards for a dance performance, but were then pulled into the action soon after. All of us were dancing in circles before we knew it, being led by some of the community members as they taught us their moves. Rachel had an especially fun time, being pulled into the middle and jumping up and down with one of the performers.The traditions of the Otovaleños stuck with us as we boarded the bus and headed back to the city.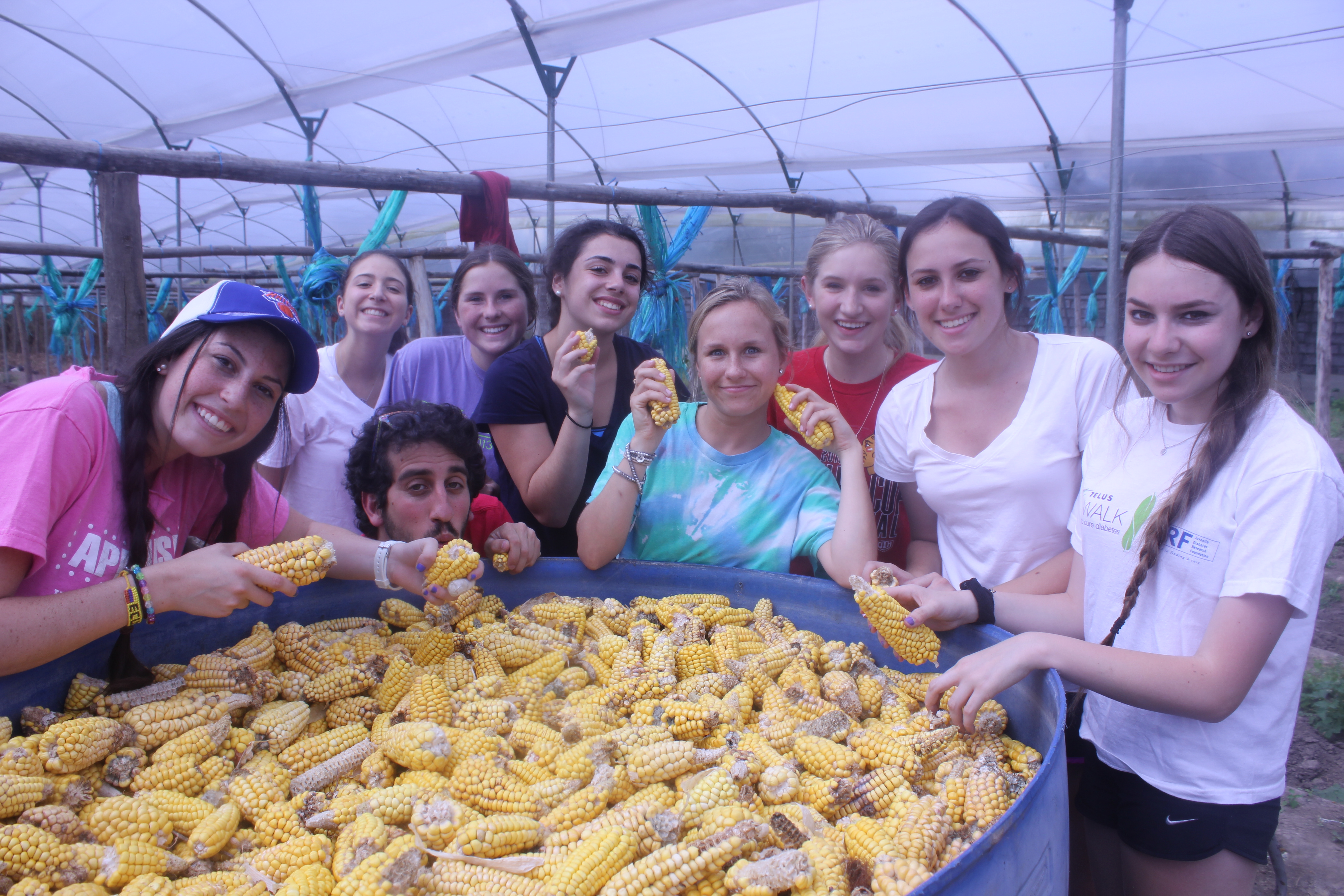 Now, today actually served as a bit of a break in our community service that we have been dedicating most of our time to here in Quito at an orphanage called Aliñambi. This orphanage houses 22 children permanently and provides educational services for many more children from outside the establishment. Brittany said, "Not only did we play sports, draw, and talk with the kids, but we also split tasks to help the entire community; We shucked corn, baked, and organized their rooms. We were able to communicate with the kids not only through language, but through expression and emotion as well. It has definitely been an eye opening experience bringing us to new a level of gratitude."
We also were able to visit the equator, which is where Equador got its name. Flora and Ali K. reflected on the visit by saying this, "After learning about it in 5th grade geography class, we never thought we would be able to step foot on, let alone cross over the equator. From balancing an egg to observing the trends in the solar clock, yesterday truly opened our eyes to all the incredible capabilities the equator possesses."
I think those two speak for the whole group when they say, "we have already fell in love with Ecuador and cannot wait to see what else it has in store for us!!!!!!"
Until next time, Hasta pronto,
The Westcoast Blogger