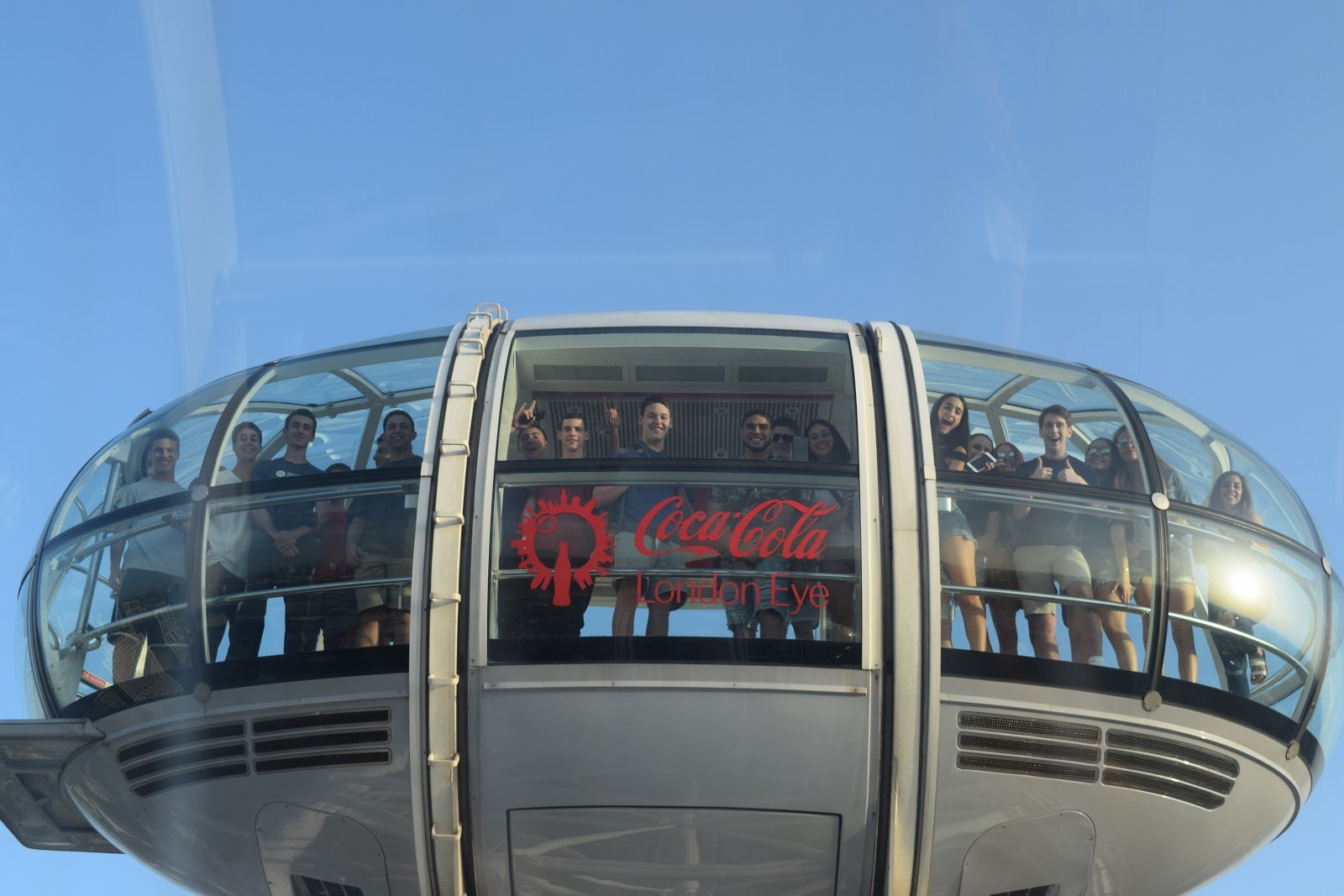 Red buses, phone booths, and teacups, oh my! 
Our time spent in London may be coming to an end, but the laughs and memories that we've shared here will last a lifetime. Our trip has been full of fun surprises since the very start when we watched in awe as a proposal occurred in the pod above us on the London Eye! Even before getting on, trip members Jack R and Charlie had the group completely stumped with their rhymes and riddles while waiting in the "queue".
The sun was beaming afterwards as we toured London with Liz, our amazing guide, who shared with us her knowledge of the city and some of her unique experiences. One of the most interesting places she took us to was St. Paul's Cathedral. She explained to the group that in this cathedral, there is a tribute to every single American life lost in World War II on British Soil. 
We then headed to the Tower of London, which some trip members thought of as the true "King's Landing." We had a great time exploring the castle and even saw the Crown Jewels! Later, we enjoyed an exciting game of Laser Tag as a group.
We arrived at Buckingham Palace just in time for the changing of the guard, but sadly we missed our lunch date with the Queen for tea. Maybe next time!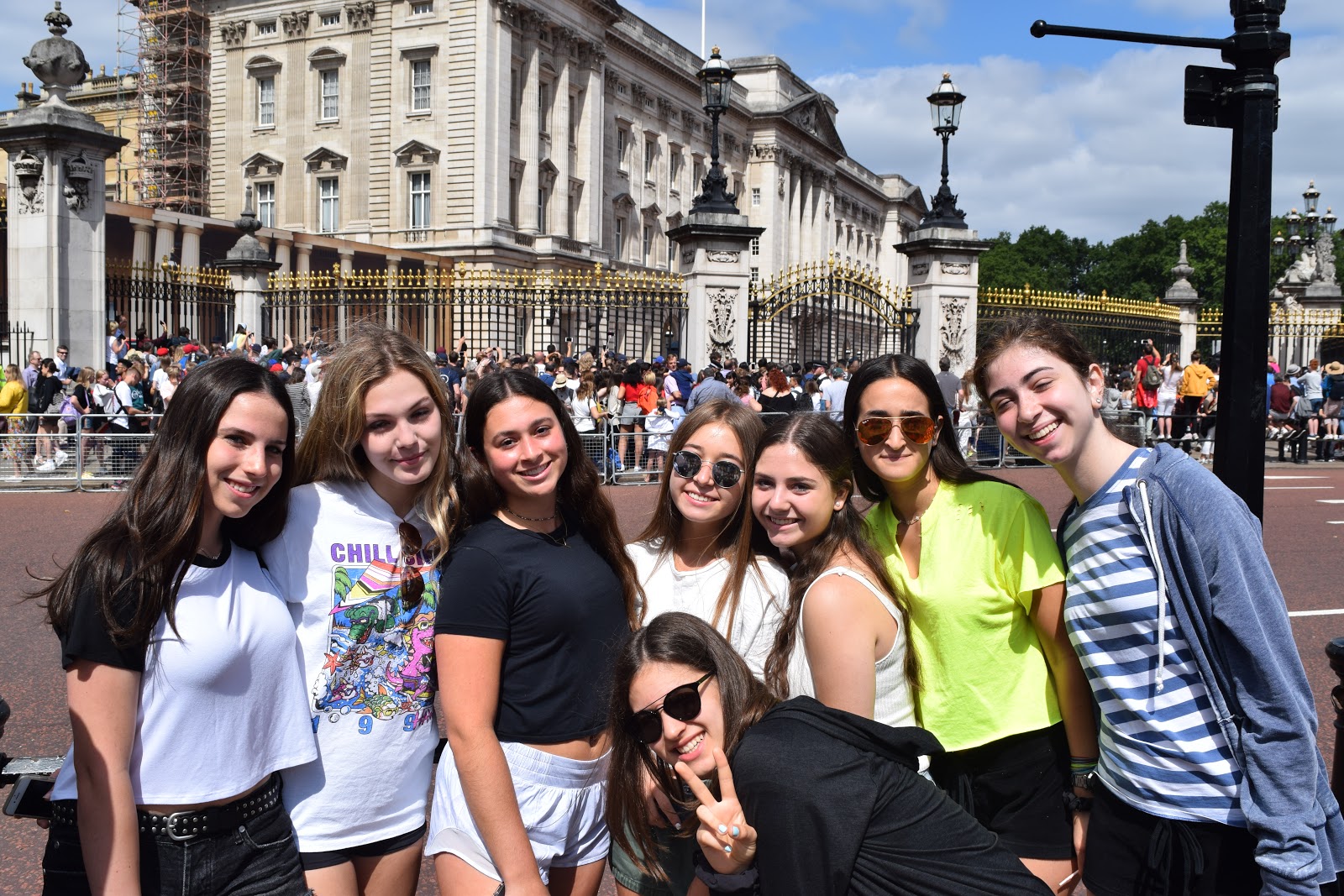 We got the chance to stop by some really fun stores in London too! They say you can buy absolutely anything from an apple to a yacht at Harrods (the city's world-famous department store) and they weren't kidding. On Regent Street, we visited Hamley's, an awesome 5-floor British toy store, where some of our trip members even purchased a magic set that could make objects seem to float in midair! Our staff even got fooled by the trick later that night at the hotel.
The group got to bond later on and share some good laughs while watching "The Play That Goes Wrong", a hilarious comedy show based on a murder mystery with a fun twist. We don't want to spoil the ending here though, you'll have to see it for yourself!
We are having an amazing time so far, and we look to each day with excitement, knowing that the best is still yet to come.
Next stop: Paris! 
The Westcoast Blogger
Do you want to explore the beautiful city of London? Learn more about our 22-day and 30-day European Discovery teen tours!