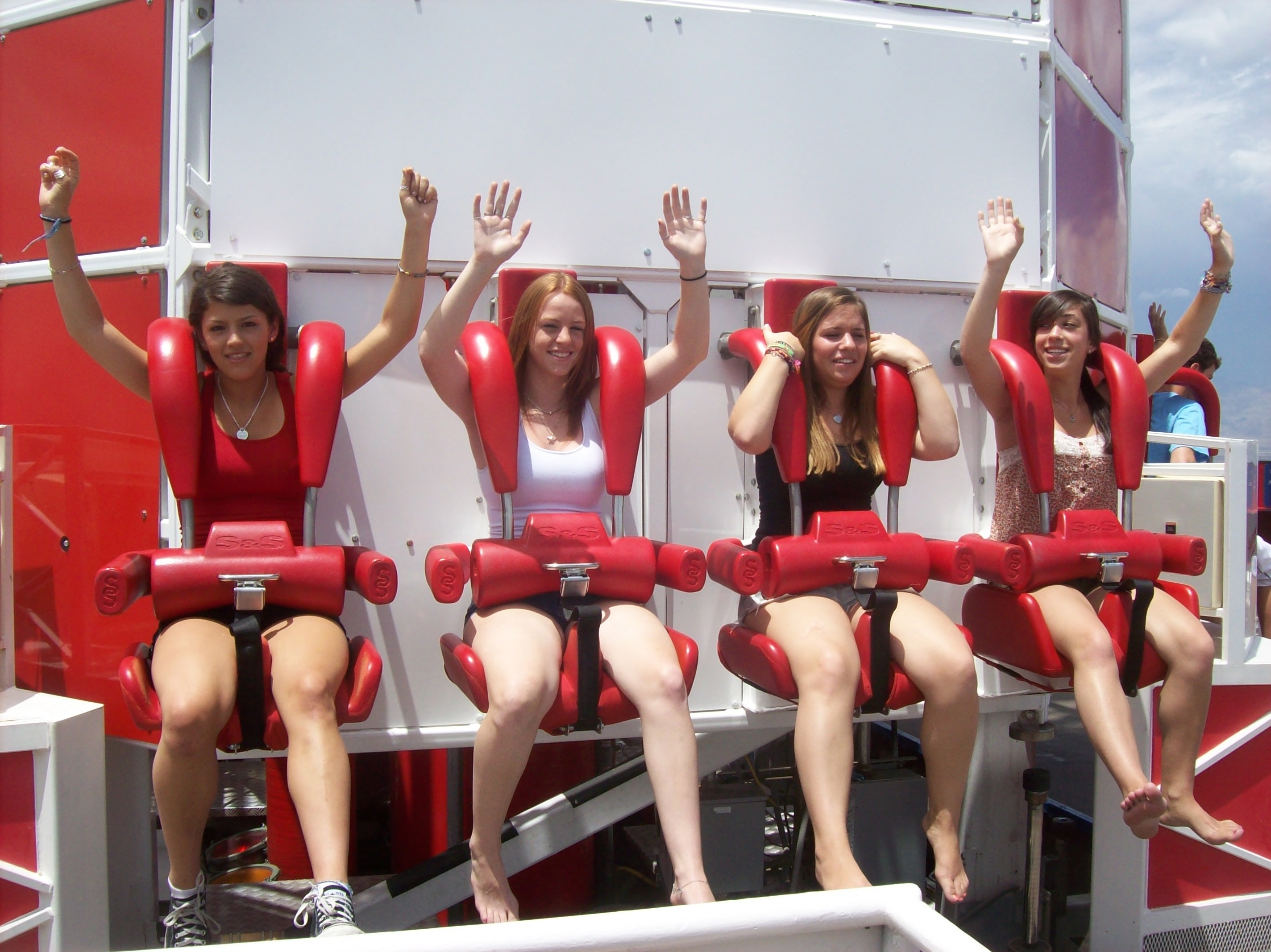 Have you ever seen the special on the Travel Channel Extreme Terror Rides? If not, the show has compiled the list of the most gut wrenching thrill rides. We have bragging rights to say we bring trips to some of the most amazing places on the planet to experience some truly killer rides.
THE STRATOSPHERE – LAS VEGAS, NEVADA
At the world's highest amusement park, dare to try one of three rides on our western Active Teen Tours.
RIDE THE BIG SHOT – At 921 feet in the air, get psyched to be shot up to 1,081 feet at a mere 45 miles per hour. Your stomach will endure 4G's on the launch and negative 4G's way down.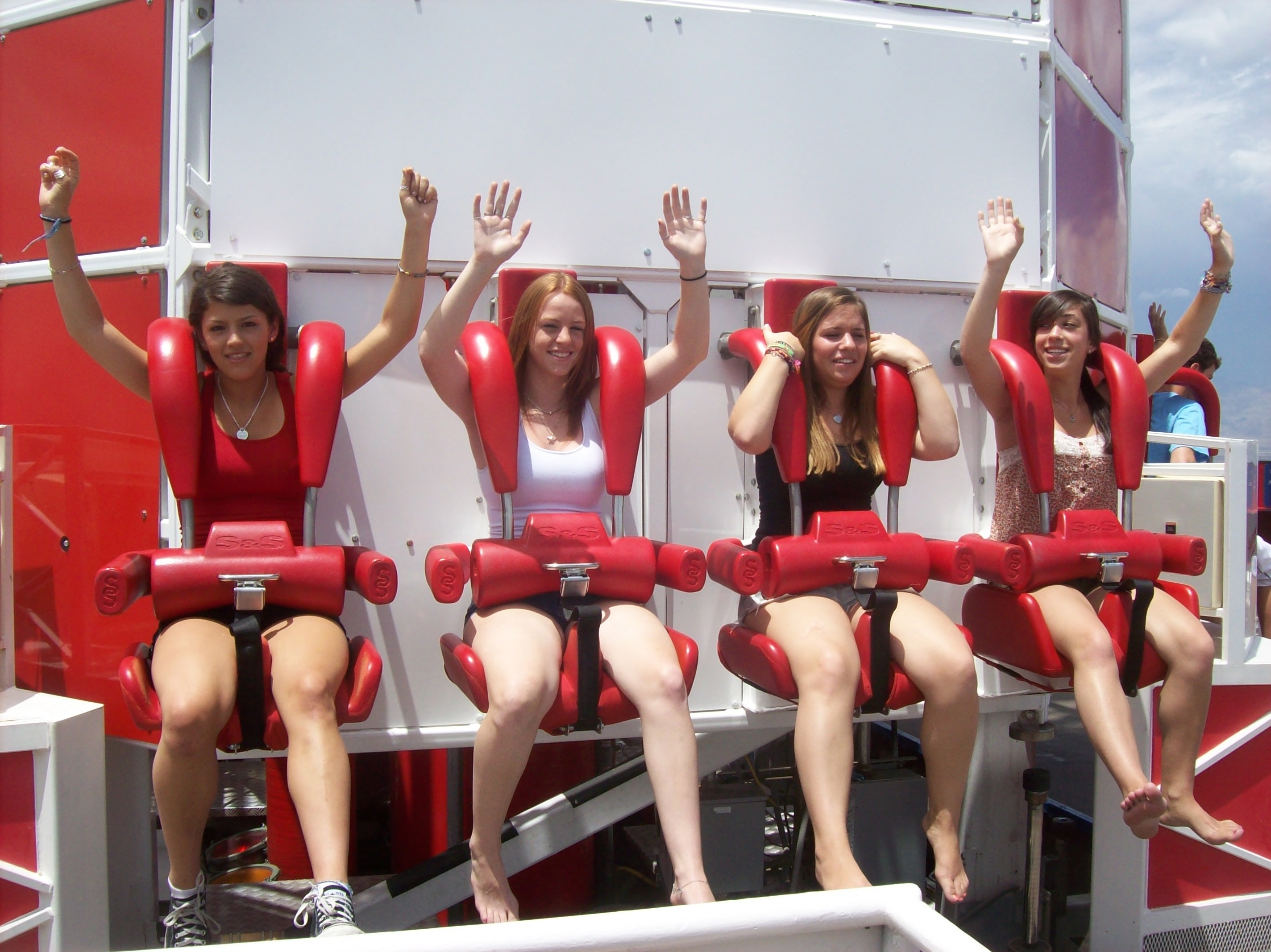 OR
BRAVE INSANITY – Swing 64 feet over the edge of the building at a height of 900 feet. Endure 3G's as your seat tilts back to a 70 degrees (yes, that's pretty close to looking straight down!).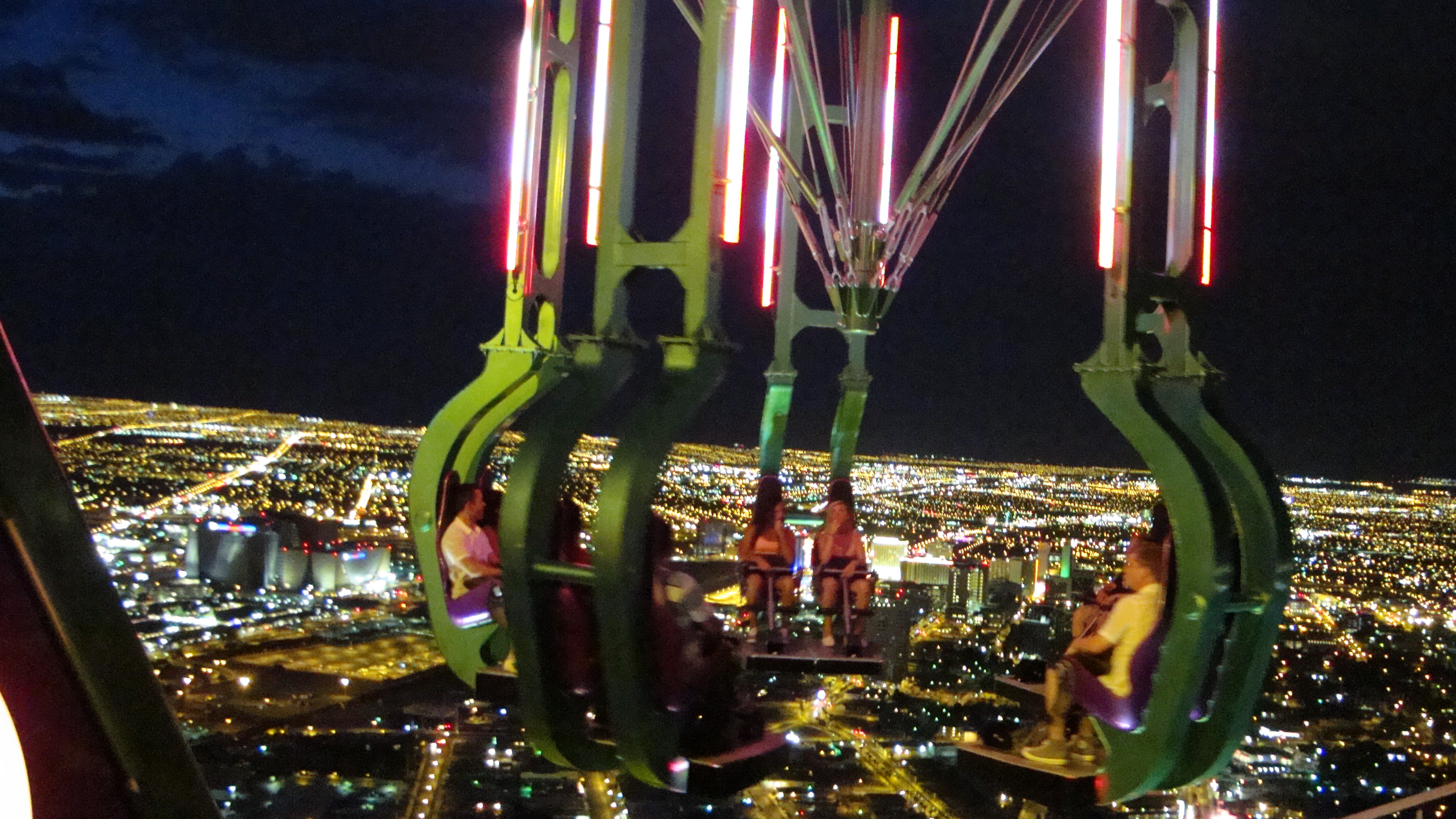 OR
SCREAM ON X-SCREAM – Imagine a giant teeter-totter hanging 27 feet over the edge of the stratosphere at a height of 866 feet. Definitely not something to be missed!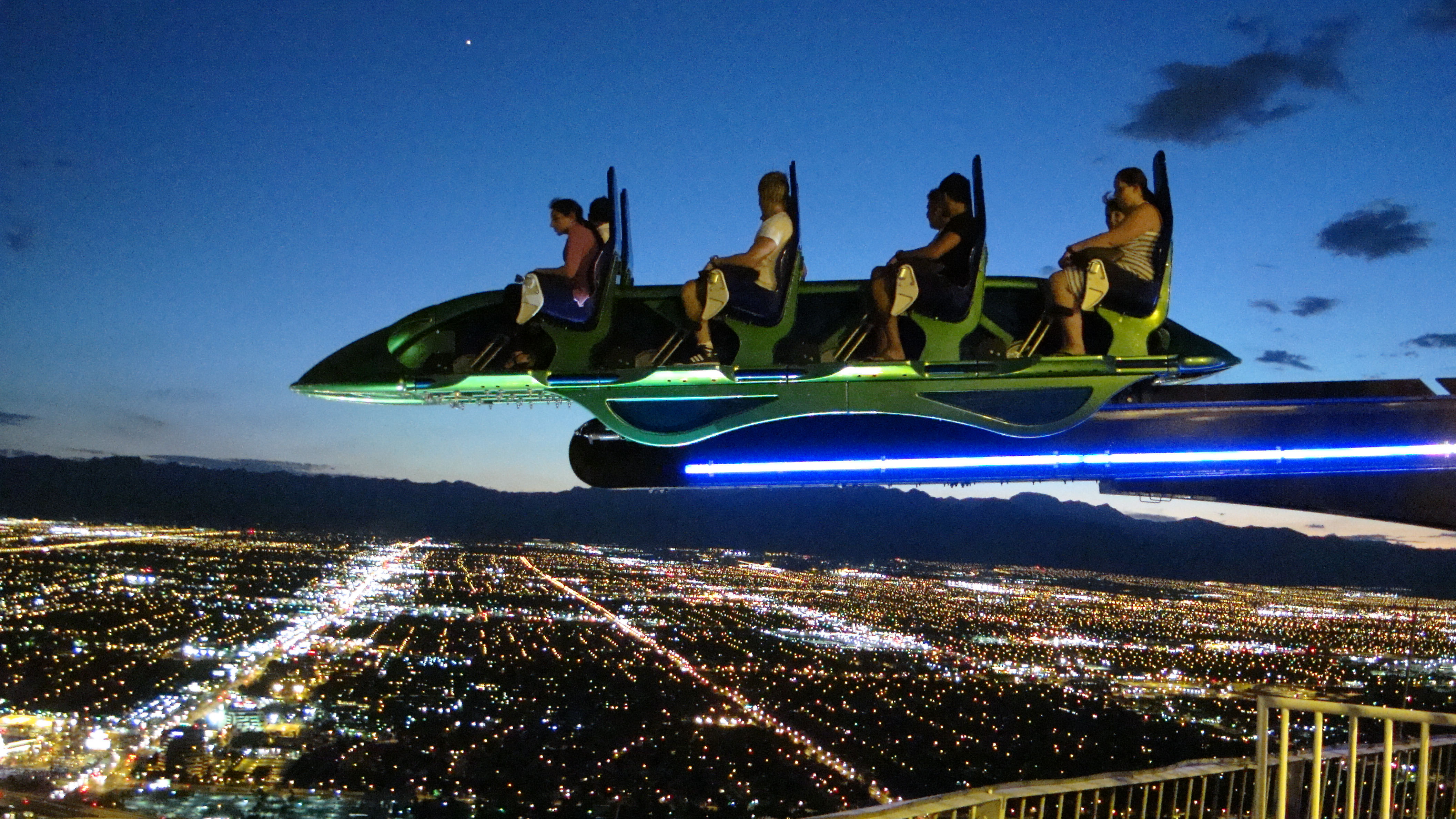 CEDAR POINT –  SANDUSKY, OHIO
75 rides including 17 roller coasters – more than any other park on the planet and a place visited by our Eastcoast Encounter, Major League Madness and U.S. Explorer programs.
TOP THRILL DRAGSTER – The first coaster to exceed 400 feet (it tops out at 420!). The first coaster to break the 100 mph limit (it hits 120!). A 17-second adrenalin rush.
AND
MILLENNIUM FORCE – Voted the best steel coaster in the world multiple times. A 310 foot tall hill with an 80 degree drop reaching a top speed of 93 miles per hour. Add in inverted turns, tunnels, drops, more turns, and hill and you've got a ride where you definitely need to hold onto your hat!
Ride on!
The Westcoast Blogger