Day one of our trip started bright and early for all at the airport! We spent our day hanging out, playing some games, and getting to know everyone. We have students hailing from all over; New York, New Jersey, Connecticut, Pennsylvania, Florida, and Illinois!
After a long day of flying, we woke up on Friday in our new home of Quito! This day started with a fascinating visit to the equator. While there we learned that it's possible to balance an egg on a nail while standing on the equator! Everyone attempted this difficult task, but only Abby and Sarah accomplished it. We also all stamped our passports for being in 'the centre of the earth.' Later we  played some games to learn about one another.
On Saturday we began our first community service project, which was helping at an orphanage. We had three tasks to accomplish: baking bread for the children, painting some of the buildings, and weeding their garden. Alex, Ava, and Matt were weeding wizards, while Alexa and Liv perfected their cake-frosting skills! Maytal enjoyed the painting so much that she even painted her legs! Later in the afternoon we got to play with the children who live at the orphanage. Leo, Jason, and Jesse showed the kids their football skills and Olivia Schneider made a new friend she'll remember forever!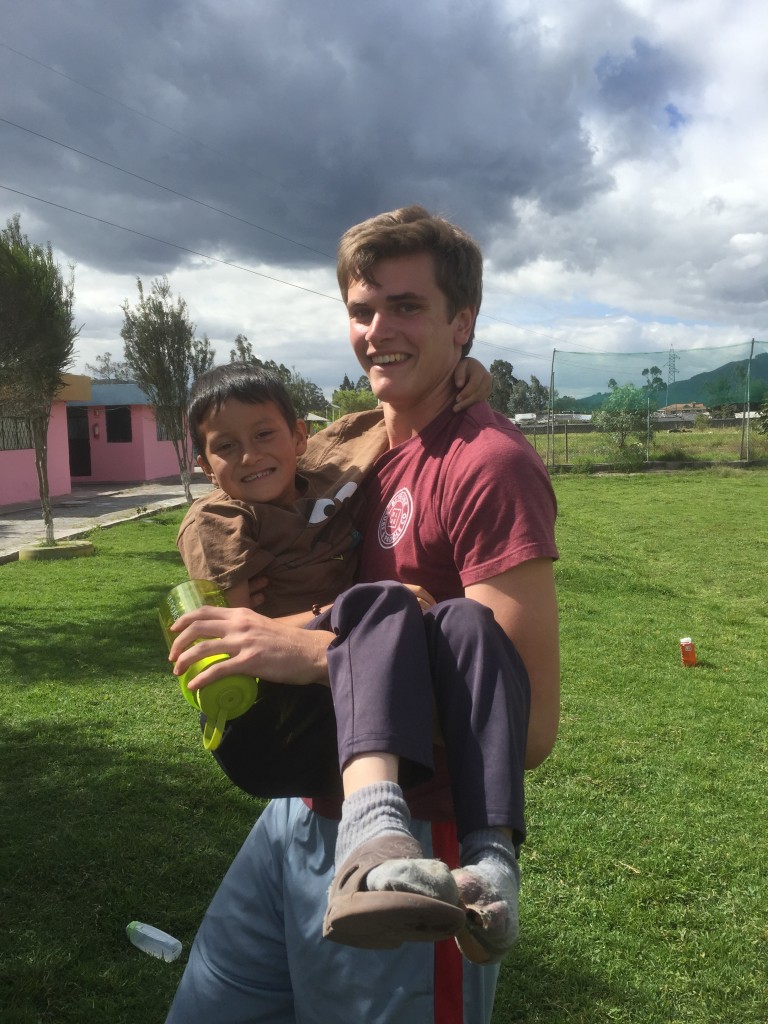 Saturday evening we ate at a restaurant overlooking a square where Ecuadorians were celebrating pride day, complete with a stage and live music. It was all very exciting to watch!
On Sunday we spent time at the orphanage again, gardening, baking and painting. Sarah made a new friend who loved to play keep-away and Marlee did a great job communicating in Spanish with the kids.We are learning that Ecuador has many new and interesting fruits to try! Our tour guide was kind enough to pick us up three different varieties of passionfruit for us to try on Sunday. Emma and Olivia Shulman enjoyed them the most!
On Monday we headed to the Mindo Cloud Forest to zip line through the canopy! We were all very impressed with the long zip lines. It was exhilarating to fly through the tall trees of the forest; we were all on the lookout for toucans, but unfortunately spotted none. We then headed to the Mindo River for some white water tubing! We all enjoyed the adventure of bumping and splashing through the crystal clear water and Jesse entertained us with some singing as we floated. We celebrated the 4th of July Monday night with a competitive trivia game, which was won by Olivia Schneider, Lauren, Olivia Schulman, and Berri! Then, we ended the night with a piñata! It was a great end to our exciting 4th of July.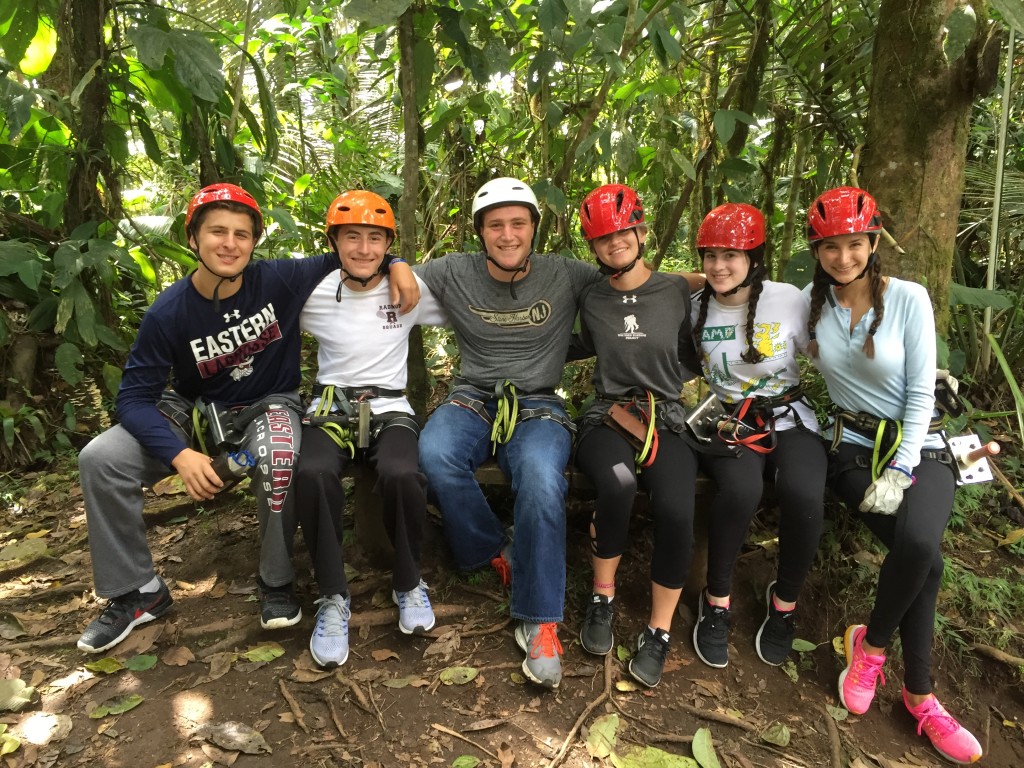 On Tuesday we were able to really dig into Ecuadorian culture. The day began with a trip to an Ecuadorian market, where we were all able to stock up on some authentic gear. The majority of our group walked away with cozy llama sweaters to bring home. After the market we made our way to a traditional Quichua community that welcomed us with beautiful music! We walked inside and were served a delicious meal, complete with cuy to try, which is the common Andean dish of Guinea pig! When we finished our meal we were treated to a live show with beautiful costumes, music, and dancing. When it was finally our turn to join the dance, Jordyn and Alivia stepped up to boogie down! The fun didn't stop when a light rain storm blew in, we just kept dancing! We went home knowing it had been a very special day.
Today was our final day of service at the orphanage. We played our last game of soccer with the kids, said our goodbyes, and then took a trip to the Quito teleferico, which is the Spanish term for a cable car. We rode the cable car up a mountain that overlooks all of Quito. The breathtaking views were enjoyed by everyone and many selfies were taken.
Tomorrow we hit the road early for our next stop, the city of Latacunga. Our group has bonded quickly during this past week in Quito and we are all eager to continue this adventure together!
Hasta luego!
The Westcoast Blogger
 If this sounds like an adventure you'd like to be a part of, explore our 18-day and 25-day Ecuador and Galapagos tour options.
Save