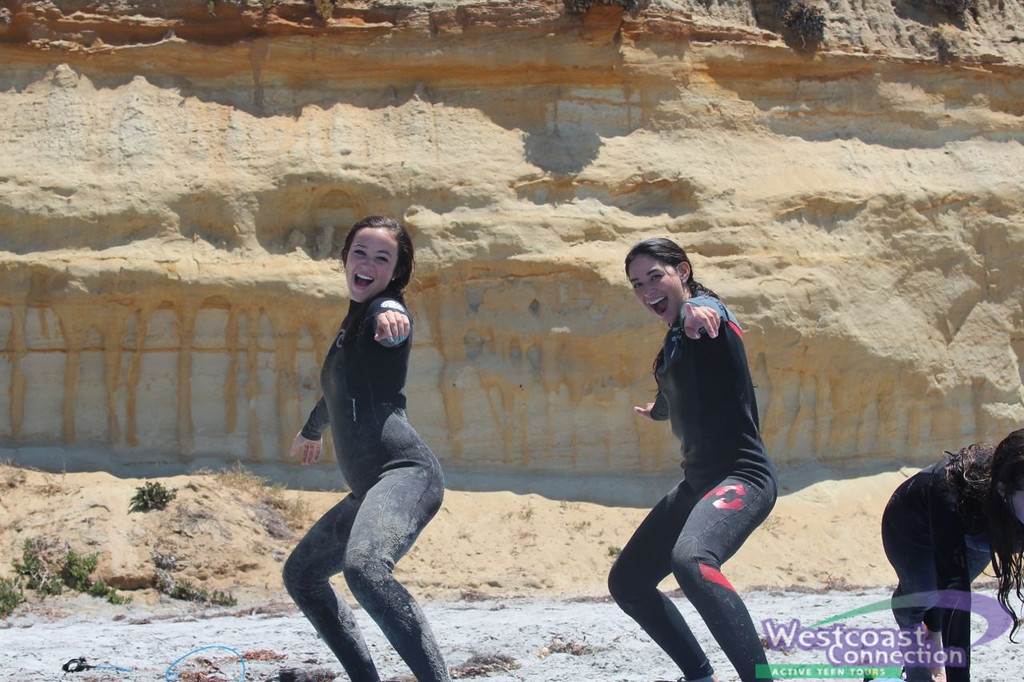 Hello parents!
We had a great time in San Diego! We started off with a splash: surfing! Erika said it was her favorite day of the trip and Alyssa said that she had found her calling. Clementina, Zach, and Sarah T wanted to keep surfing all day. Despite it being Adam's first time, he managed to stand up on his board more than ten times and we were so impressed with Amanda M's skills that we thought she was one of the instructors! We all learned so much and loved swimming around in our wet-suits.
That night, to continue feeling like surfers, we went to a Hawaiian-themed restaurant. Lina couldn't stop raving about how amazing the nachos were and said they were the best she's ever had. After dinner, we treated ourselves to some frozen yogurt. Ethan W said the flavor combination he came up with was unbelievable and wanted to get more!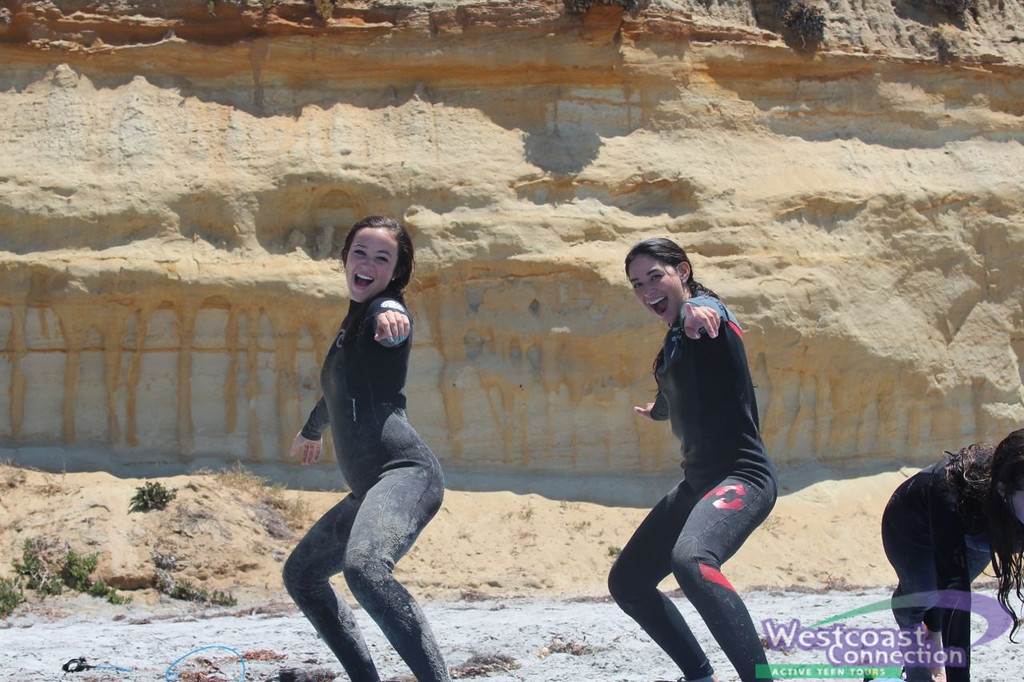 The next day we woke up early and made our way to the infamous San Diego Zoo. Mimi found the rare red panda beautiful and Sam loved seeing the pregnant polar bear. Alex took awesome pictures of the panda bears and Joey found the hyena's entertaining. Ethan M was very spirited and had a flamingo painted on his face while Madison, Carlie and Katie joined in on the fun and got matching temporary tattoos.
We then spent a lovely afternoon at the Seaport Village. Ayda tried out a new iced tea flavor and Ryan G and Lucy each had a delicious ice cream cone which they enjoyed while overlooking the water. Everyone enjoyed their time relaxing by the San Diego Bay, walking by the different shops and bonding with all of their friends.
We ended our time in San Diego with a fun-filled night of laser tag. It was India and Ally's first time and they loved it! Maksym impressed us all by coming in first place and Emma was really proud of herself when she beat Aaron by 3000 points. Ann-Katherine was thrilled when she came in 6th place overall!
As we say goodbye to our trip members who are only with us for two weeks, we are excited to see what our last week has in store for us! Can't wait to fill you in on our time in Las Vegas!
The Westcoast Blogger