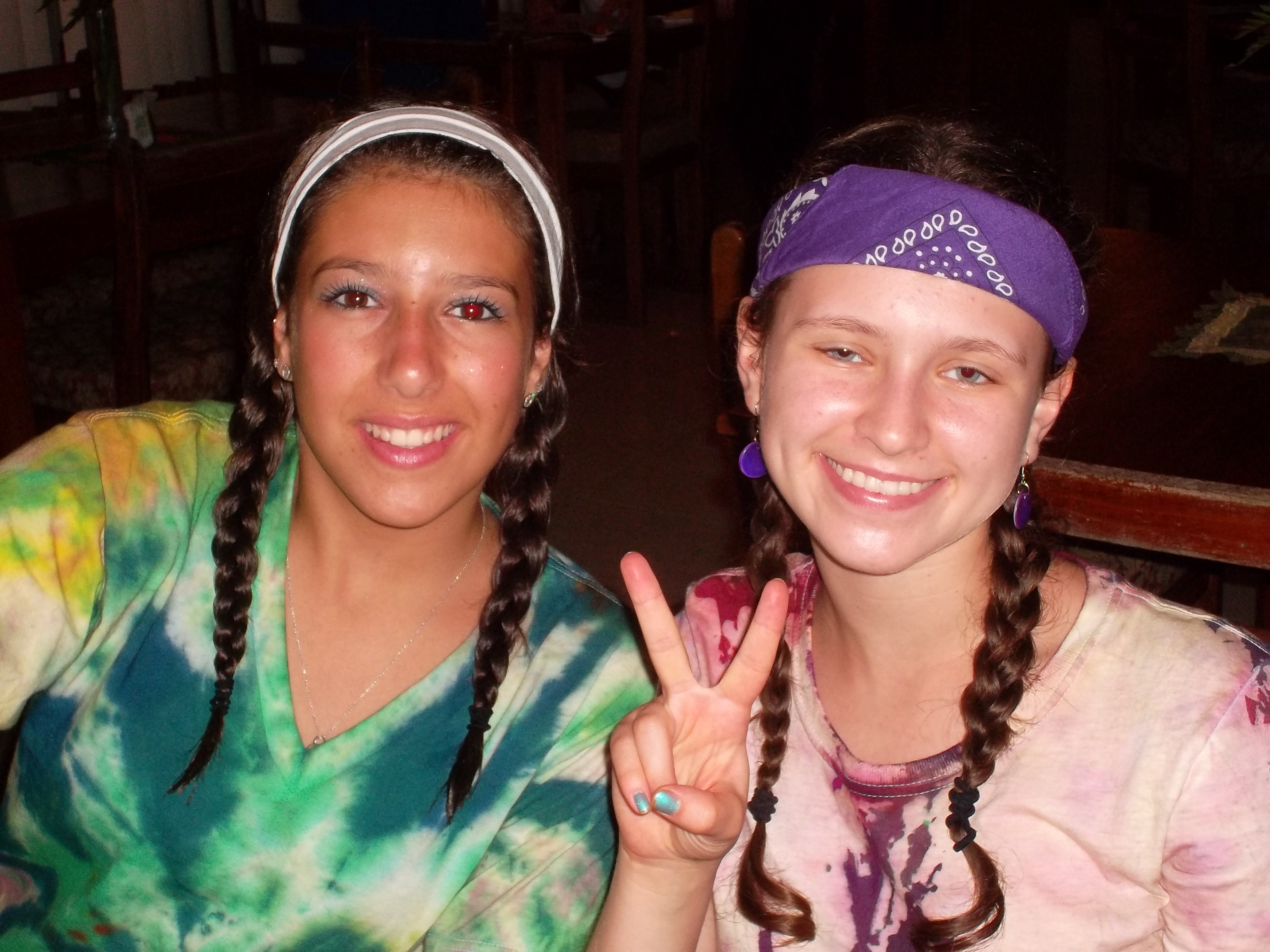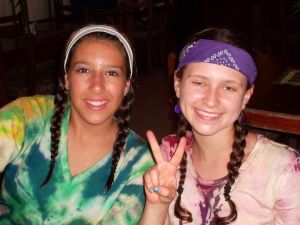 Dear Families,
We've certainly been busy the past few days. We are now at a wonderful hotel for our Habitat for Humanity project and feeling incredible with our work. But our previous days were filled with glorious adventures. Here's a snippit of our journeys:
Day 10:
Our first full day in Tamarindo began with a fun half day of service. We were working on a beautification project of a local primary school. We arrived at the school and got straight to work with repainting the interior of the classroom a bright teal and calming blue. Everyone was extremely organized and we taped off the roof, windows and doors; split into groups doing details or using rollers; and kept the floor relatively paint free. With high spirits and hilarious conversations we got through the day quickly. When we were done the class looked like new and we all celebrated over some watermelon and turpentine (to clean our hands!!). Everyone enjoyed lunch following our active morning and we were even lucky enough to spot some monkeys crawling on wires and jumping into trees across the street form our restaurant. Next, we drove a short 5 minutes from our hotel to the beautiful Playa Pinca, to spend the day enjoying the sun and surf. Marco and Bailey managed to stay in the water for the full 2 hours we were there, playing in the crashing waves and swimming with the sting rays. The rest balanced their swimming with some time relaxing under the beautiful Costa Rican sun and taking in the breathtaking, tropical view. We enjoyed dinner at the trendy Voodoo Lounge in Tamarindo and then ventured down to Aqua Discotheque to dance the night away. Needless to say, those who didn't fall asleep on the bus on the way to the hotel certainly passed out as soon as their heads hit the pillow.
Day 11:
What an awesome day- we began with a little Bollywood bus ride (we watched Slumdog Millionaire on the bus!) and arrived at our resort in Rincon de la Vieja by lunch time. Rincon is everyone's favorite place to say in Spanish – it's so fun to roll the 'r'- give it a try! Our adventure in Rincon began with some horseback riding to a lovely waterfall. Everyone had a lot of fun naming their horses and we had everything from Classy (Val's competitive horse), to Tina and Bailey's multicoloured 'Hidalgo.' Lucy (Dani's horse who was actually a boy) was a sweetie who liked to stay at the back of the pack and Jordan's 'Sylvia' liked to be at the front. Marco's 'Robinson' was actually a girl? and Jemima's Gertrude and Chelsea R.'s Patricia were big sweeties. It was lots of fun all around. We rode to a beautiful waterfall where we got to frolic in the pools. Marco and Chelsea R. were super strong and were able to actually swim up to one of the smaller waterfalls. The current pushed most of the rest of us away! After that, we took a bus to the volcanic mud baths at a spa called 'Symbiosis.' We watched a guide take the mud right out of the natural source and it was warm when it was brought to us in tubs. We had a blast using paint brushes and our hands to cover each other in mud. We had a rousing game of Ninja while we waited for the mud to dry. After washing off in the cold water, the hot tubs at the spa were a perfect end to the experience. The food at our 'home' here was AMAZING! Jordan said it was the best of the trip. A make your own pasta bar was a huge hit. So was the flan for dessert. After dinner, everyone finally understood why the trip leaders had taken a survey of everyone's favorite sodas, chocolate bars and sports! We had a rousing game of 'Family Feud' and Rebecca's 'Gretas' won by a landslide over Gabby's 'Wildersqueaks.' Remi made a key save for the Greta's- coming in at the last minute to take the last category for her team. After the game, everyone got a little mellow as we wrote postcards to each other that are being sent as we speak, and will arrive once the trip members are back in their hometowns. The postcard's arrival will be a reminder of the amazing friends we have made here in Costa Rica. The bonds between the trip members are truly remarkable and the group really feels like one big family.
Day 12:
Today began with wonderful 'make your own' omelettes and then an amazing River Tubing adventure.  Chelsea H. and the leader Bretton were the only ones to jump out (they loved it!) and Marco and the leaders Jessie and Bretton had a pretty intense race for first place which included banking each other on rocks! All in good fun. Ali had everyone laughing on the bus ride there and back with her singing and jokes. Everyone wanted to go again right after we finished! They will just have to wait for whitewater rafting at the end of the trip! After lunch, where Val and Bailey had everyone laughing with quotable 'Friends' episode moments, everyone enjoyed some time to relax and catch up on their reading in the hammocks outside the rooms in the afternoon. A much deserved rest after our adventuring!!
As we said, we are now at an awesome hotel in San Carlos for our Habitat project and will write all about that before we head back to the Central Valley of Costa Rica.
Sincerely,
Bretton and Jessie
The Westcoast Blogger