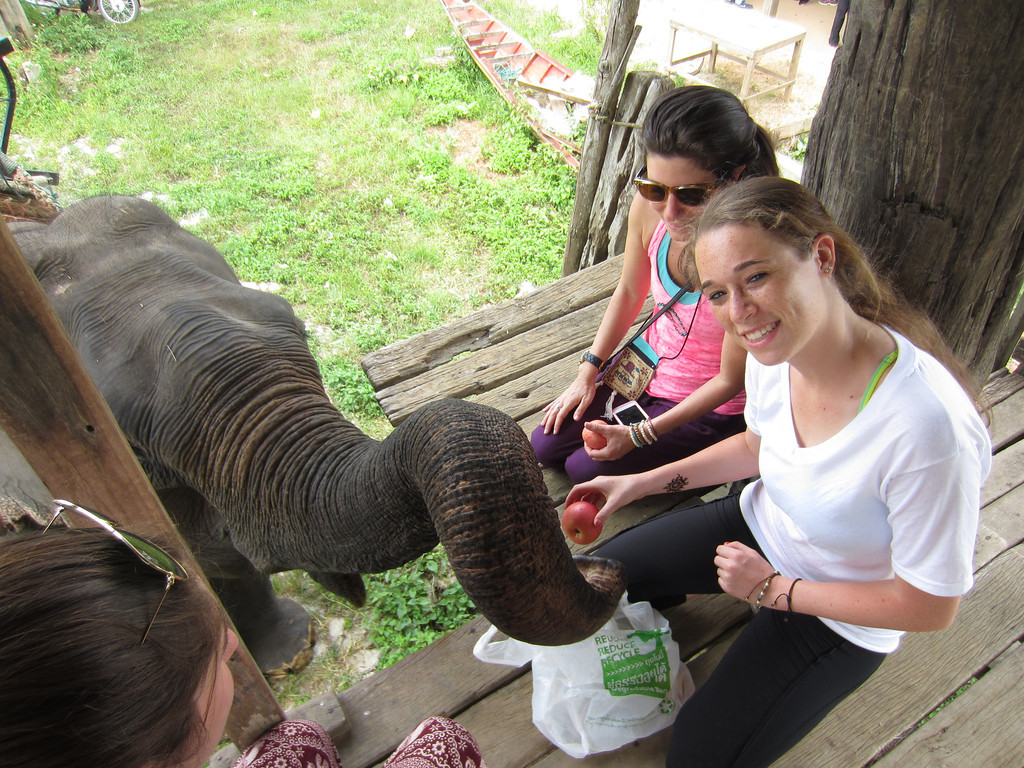 Elephants Elephants Elephants!
That was the mantra of the next portion of our journey. The trip members had no clue how quickly we would be immersed in an elephant encounter unlike no other! We arrived at the Golden Triangle Elephant Foundation and met Sophie, who is on the research team for the Think Elephant foundation.  The mission of the Think Elephant foundation and Golden Triangle foundation is to raise awareness of the cognitive social skills and intelligence of elephants and to initiate programs into schools to raise awareness about conservation as rehabilitation of elephants.
We started the day with mahout training where our trip members put on traditional mahout clothing and learned basic commands to ride our elephant. Aliza had an interesting experience because her elephant was 20 months pregnant! Elephants gestation period usually lasts anywhere from 20-23 months so needless to say this Mama was a unique sight to see. Emma and Britt enjoyed riding 7 year old Watermelon, who was tinier then the other elephants and just too cute. We travelled bareback through the gorgeous forest and ended our trek with a splash! Gabby, Elizabeth and Julia's elephant, Bo, had extra special personality -he decided to give the girls a complete elephant hose down.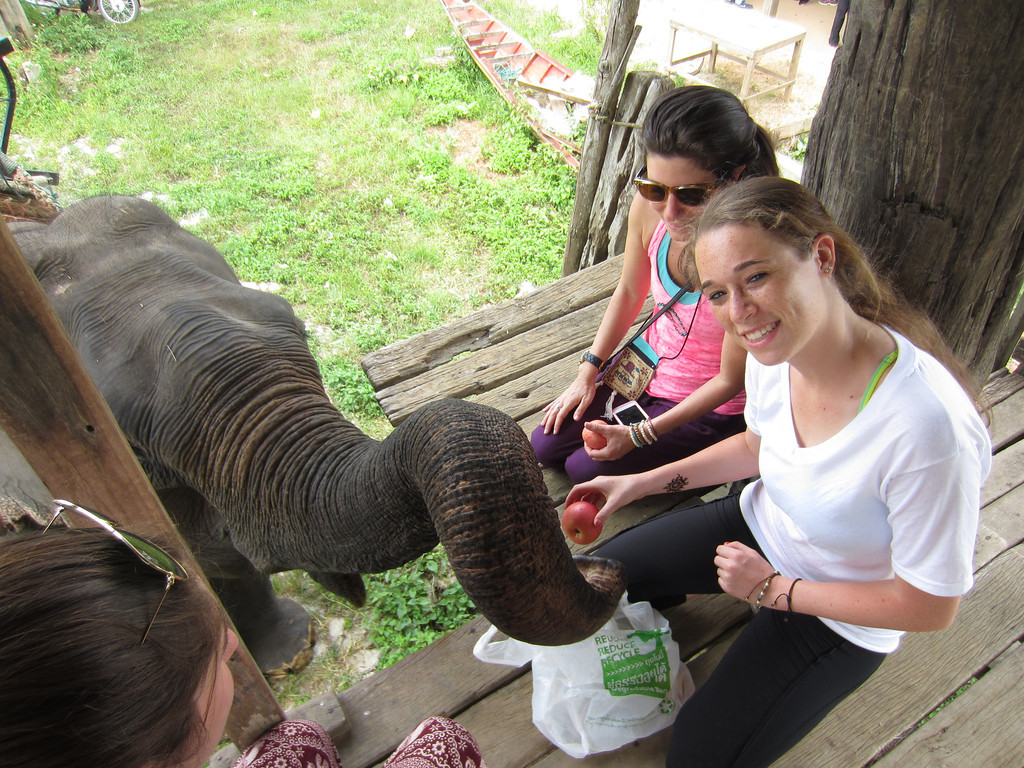 The next day we revisited the foundation to learn about elephant social behaviours and conservation. We met Researcher Josh, founder of the think elephant project. We learned all about the different types of studies the foundation created to learn more about elephants' social cognitive development.
We are currently in Mae Salak servicing the Lahu Village. We will be sure to update you on our experiences soon!
 The Westcoast Blogger
Do you want to be part of this community service program? Check out our Thailand trips for students and get ready for the experience of a lifetime with Westcoast Connection.