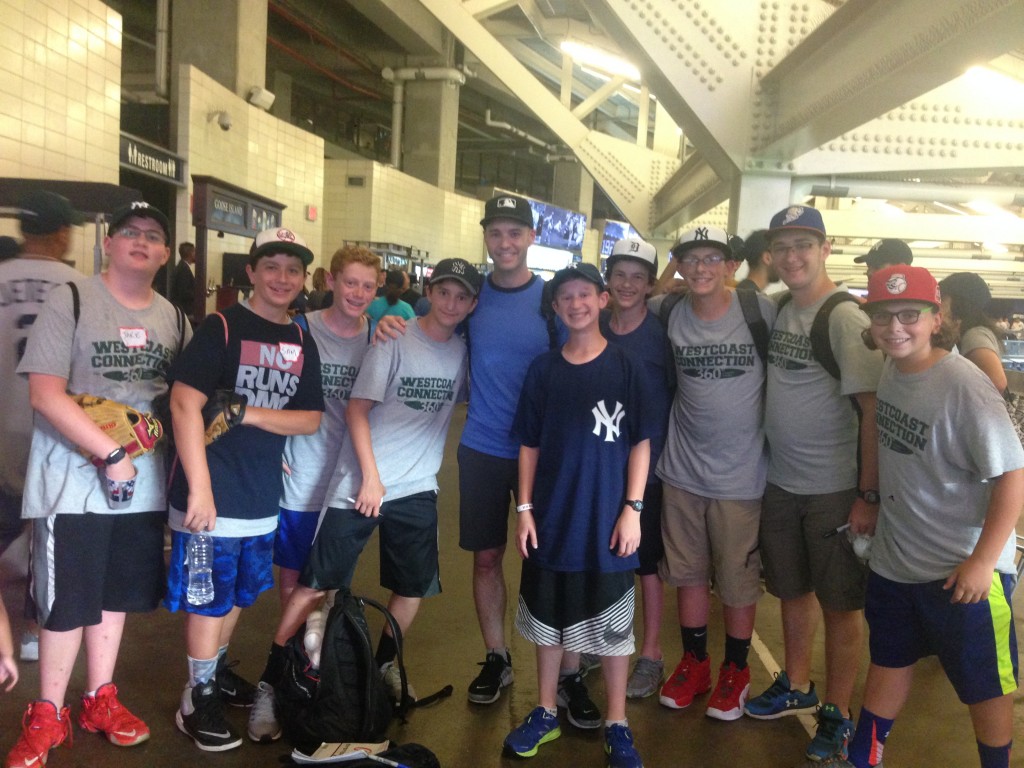 Hi!
After our amazing time in Ohio, we made our way to Detroit. We caught some afternoon baseball at Comerica Park with the Tigers taking on the visiting Royals. Continuing our sampling of local ballpark food, many of the boys tried a Tigers' favorite:  Little Caesars' Hot N' Ready pizza. Others took a turn on the Ferris wheel IN THE PARK which shows an amazing view of the ballpark and downtown. The game ended on a great outcome…a walk-off for the Tigers! Later that day, we had all you can eat at BD's Mongolian Grill. Everyone had different cool combinations of stir fry. To end off the evening, we went to batting cages, go-karting and mini golf. Dave M. got 4 holes in one during a single game! Once we arrived in the hotel, we all said goodbye to the boys who were with us for the Midwest stint. They shared their favorite memories and how they have each personally grown.
Next up was flying from Detroit to New York where we welcomed several new baseball fanatics for the east coast leg of our adventure. We headed straight to iconic Yankee Stadium to see the first-place division rivals, the Orioles visiting many of the boys' home town heroes the Yankees. The Yankees won 2 to 1 in a very close game. We even got to meet a baseball celebrity… Zack Hample! Zack is the person that caught A-rod's 3,000th hit and has collected a total of over 9,000 baseballs and counting in his lifetime. Trip members got tons of autographs and pictures from him. He took the time to answer all of the intriguing questions the guys asked. It truly was an experience they will never forget. If you never heard of Zack check him out online and you will know why any Major League Madness fan would be enthralled. Feel free to see http://www.zackhample.com
After watching the Orioles lose in New York, we actually headed south to their home town and went to Camden Yards for a tour of the Baltimore Orioles ballpark. The tour was incredible, and the ballpark has a great feel of an older style look with all of the modern things a baseball field needs. The guides gave each of us Orioles postcards and key chains. Our next stop is Washington D.C and the Nationals! Let's keep the good times going!
Until next time,
The Westcoast Blogger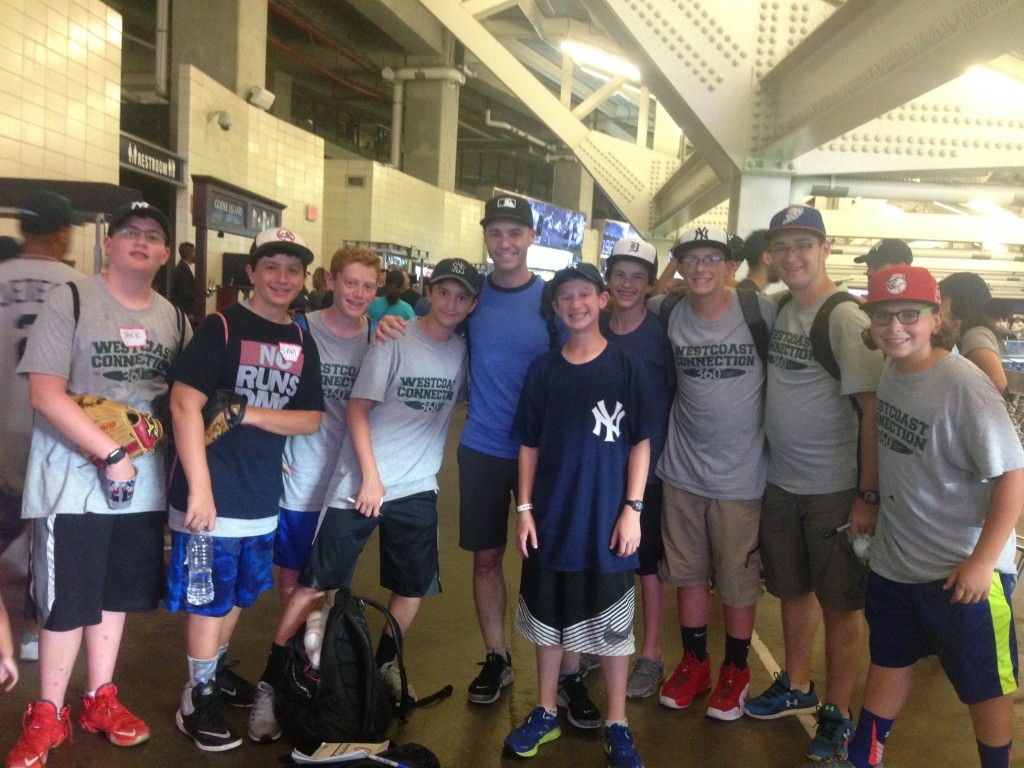 Some of our boys with baseball celebrity Zack Hample
Are you a fan of the sport? Enjoy this amazing baseball tour experience through America's eastern, midwestern or both with Westcoast Connection.